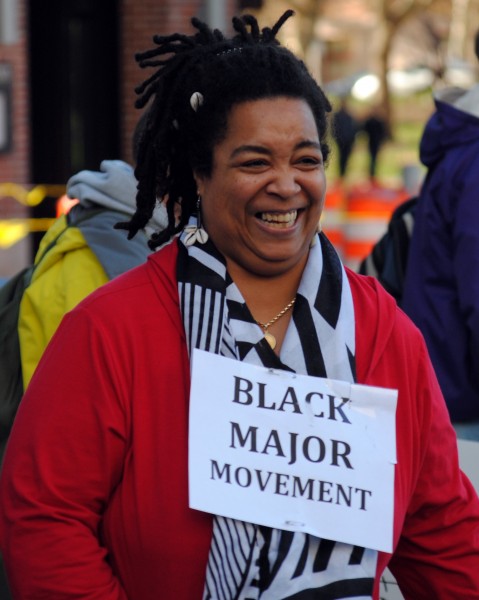 Nearly 100 people attended the Black Major Movement demonstration outside the Providence City Hall Monday afternoon. Organized by community activist Kobi Dennis, the point of the protest is to balance the lack of police officers of high rank in Providence. Currently a "black police officer of high rank is non-existent on of current police force," says Dennis. The demonstrators are asking Mayor Jorge Elorza to appoint a veteran black police officer to the rank of major.
Elorza is on board with the sentiment, at least in theory, saying in a statement that, "I am committed to finding new and innovative ways to support officers of color as they advance through the ranks" and that he, looks forward to "a diverse range of Officers being promoted and assuming the highest leadership roles in the Department." Elorza notes that the new police academy class is "the most diverse in the City's history" but also realizes that, "recruiting diverse new officers alone is not enough."
Dennis is more pointed, asking, "If it's okay to recruit black officers, why isn't it okay to promote black officers?" Changes in the way the Providence Police Department operates are necessary, says Dennis in a statement, because, "The unrest in our country between law enforcement and the Black community is quickly becoming an epidemic."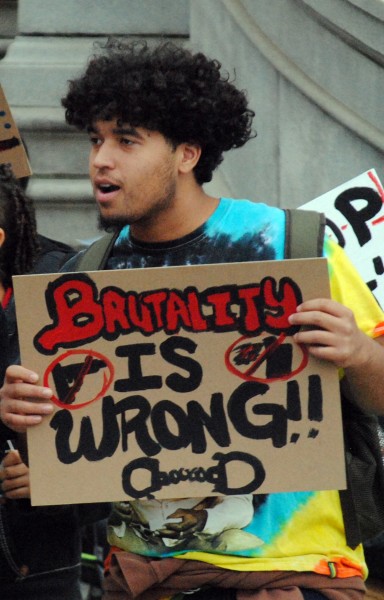 City Council President Luis Aponte stopped by in support of the demonstration, as did Councillors Mary Kay Harris and Wilbur Jennings, Jr. Jennings told me that he's "definitely down with the idea behind the black major movement."
"We need a police department that reflects the diversity of this city," Jennings said. "That person doesn't have to be black, but definitely a person of color."
The demonstration lasted for three hours. Early on it was hoped that Mayor Elorza might step outside and address the crowd, but he did not make an appearance. The Extraordinary Rendition Band arrived and played for the demonstrators and passersby. The size of the demonstration ebbed and flowed, but gained new vitality in the last hour when over a dozen young people arrived with bright Black Lives Matter signage.
Despite the noncommittal response from Elorza, organizer Kobi Dennis took to Facebook to declare that this fight is not over, telling supporters to, "Stay tuned for PHASE 3 of the BLACK MAJOR MOVEMENT."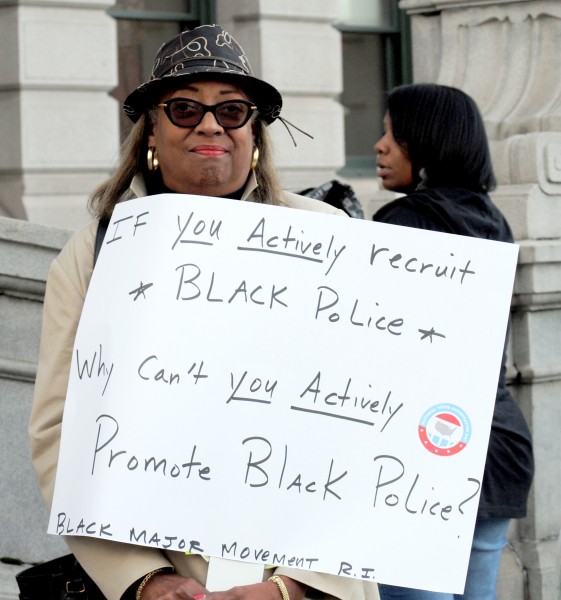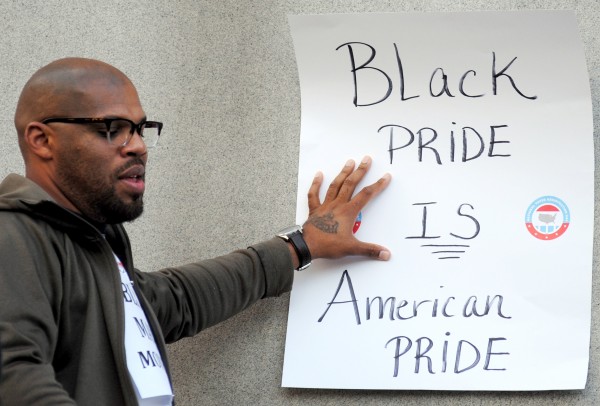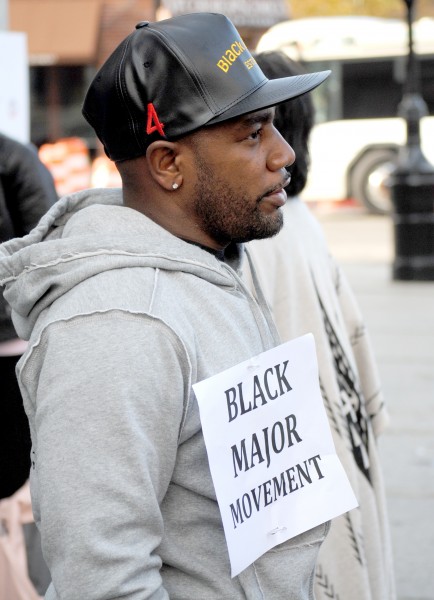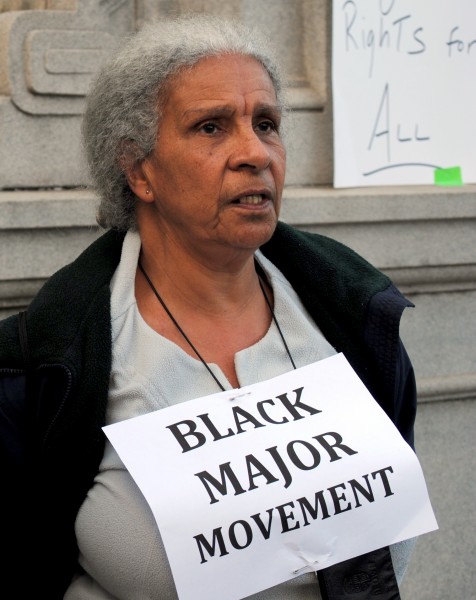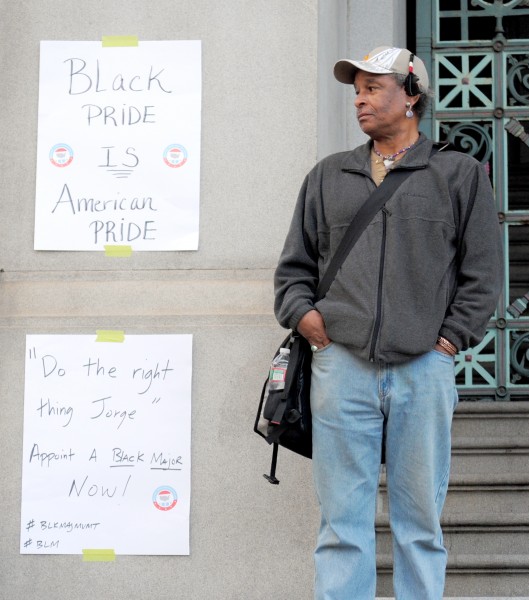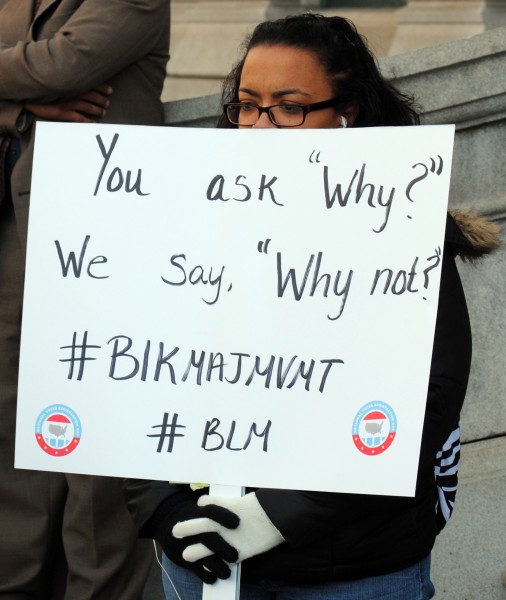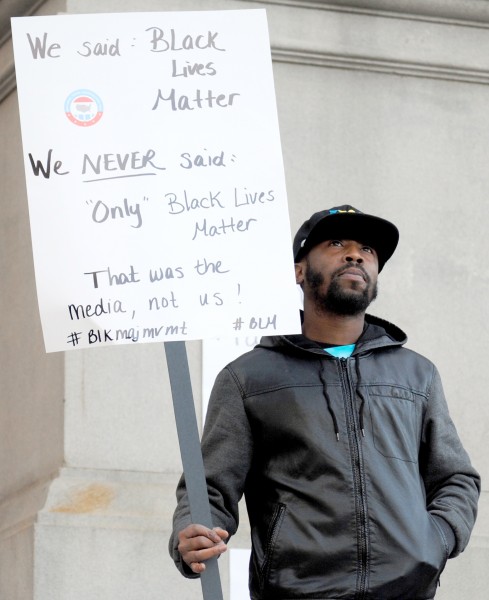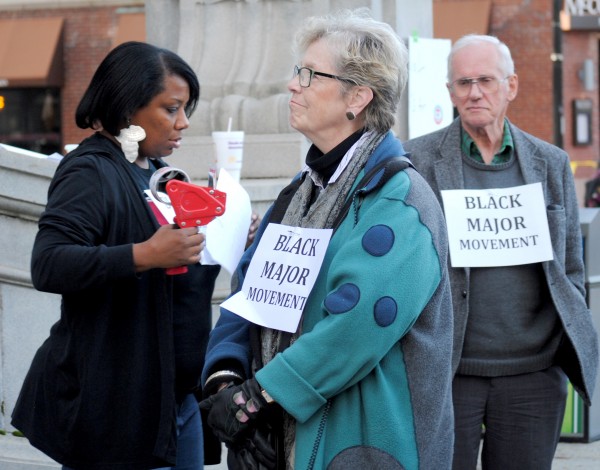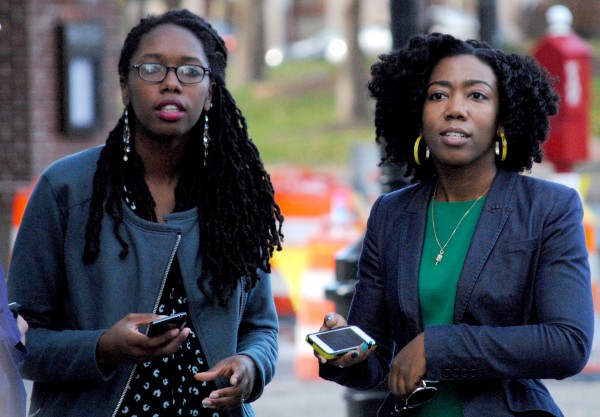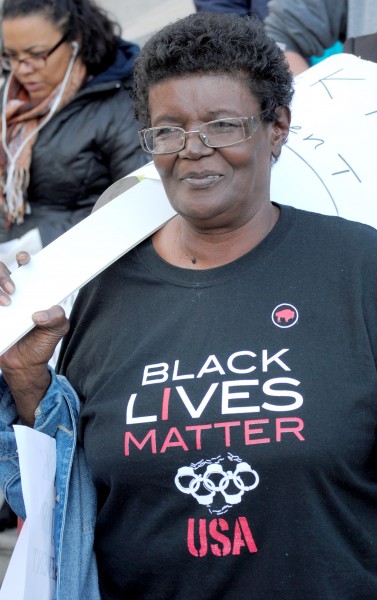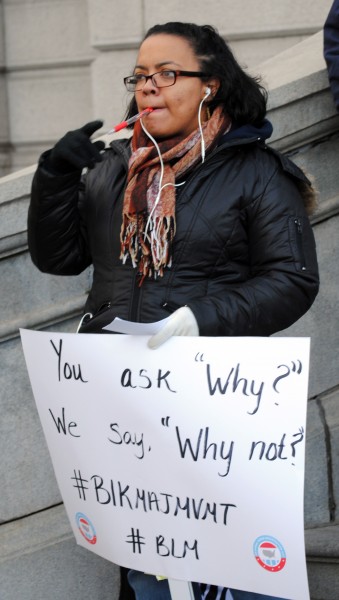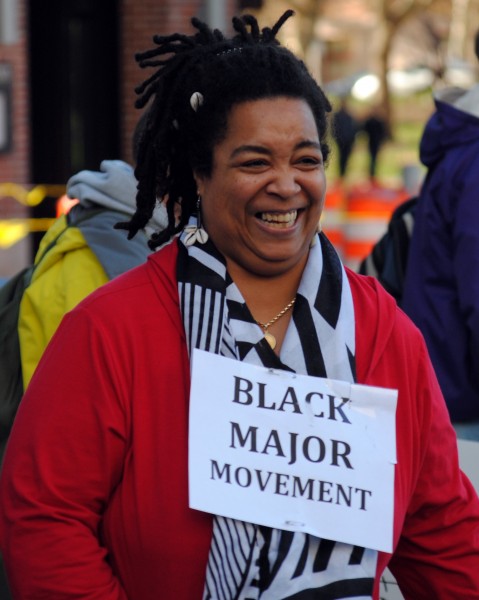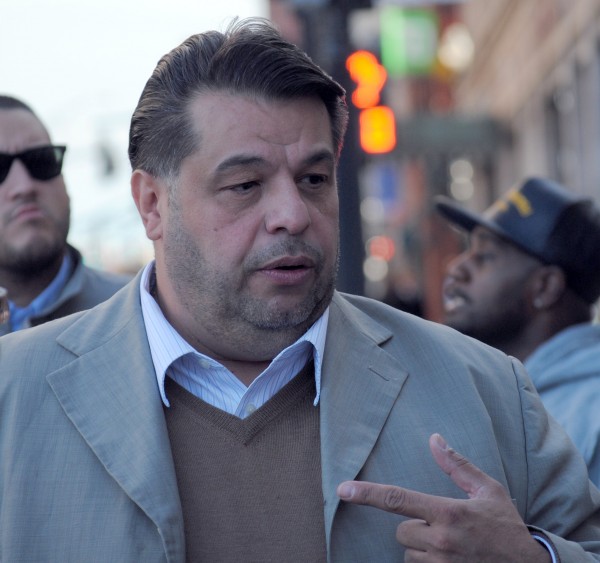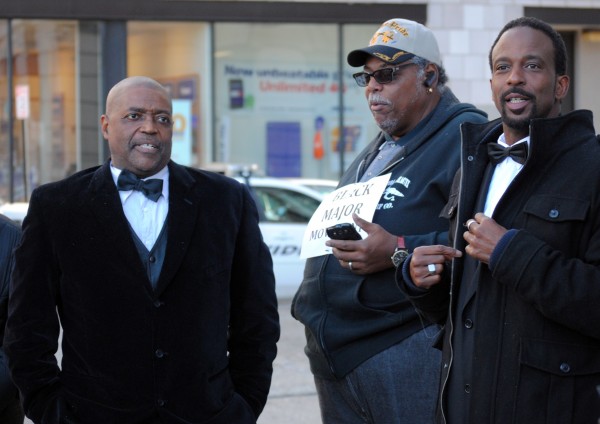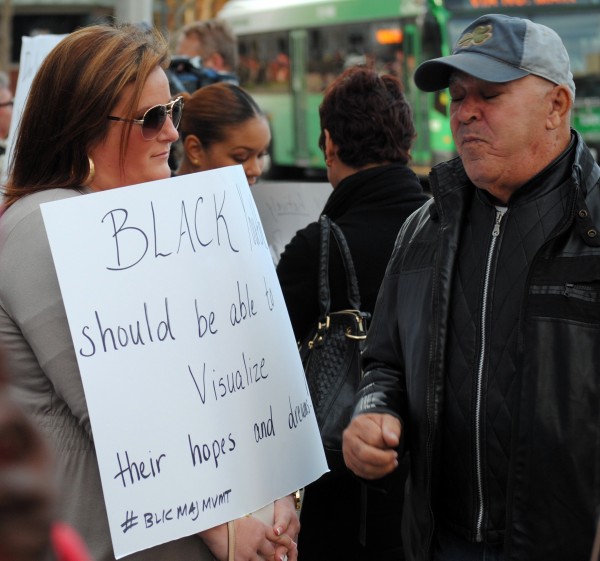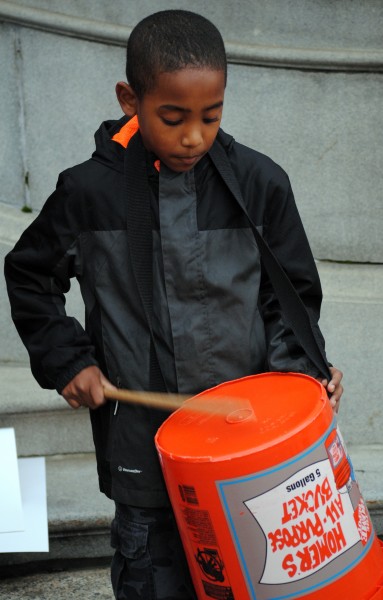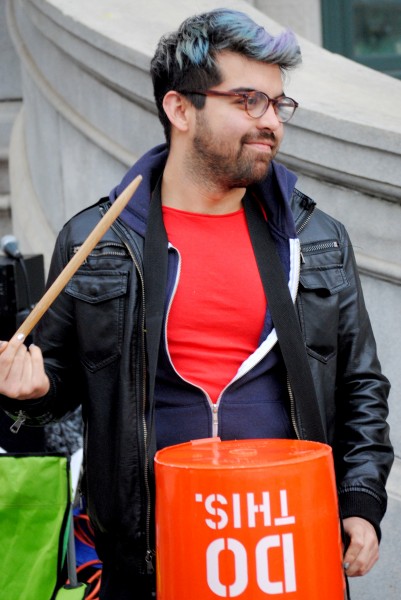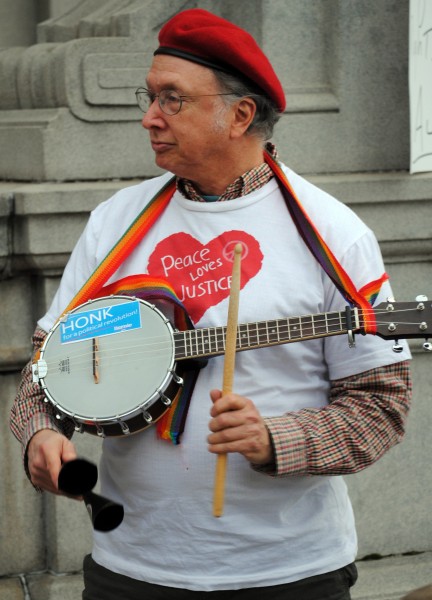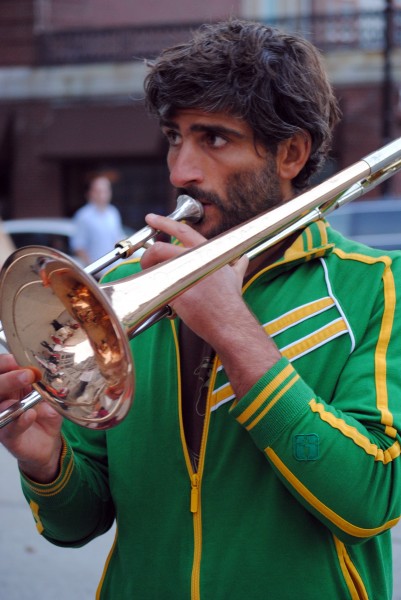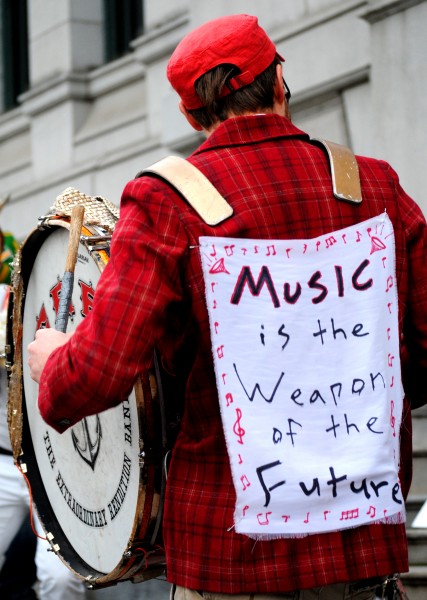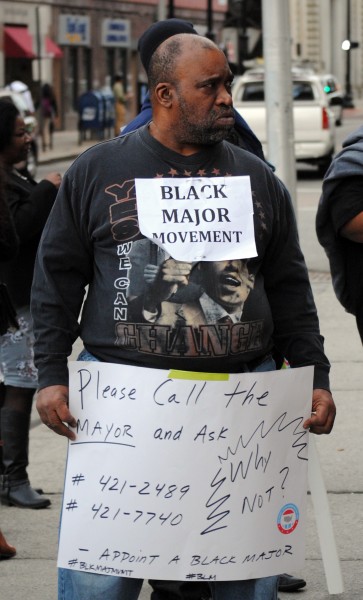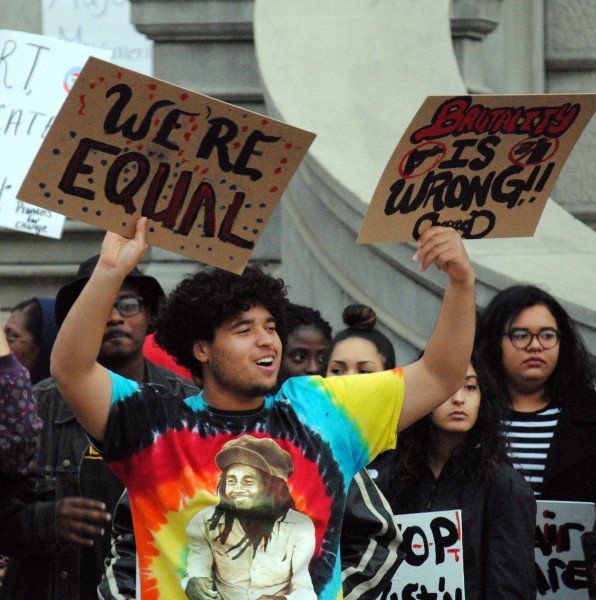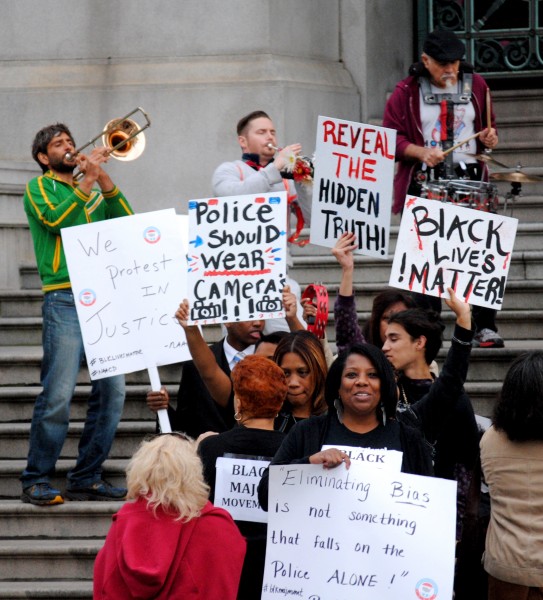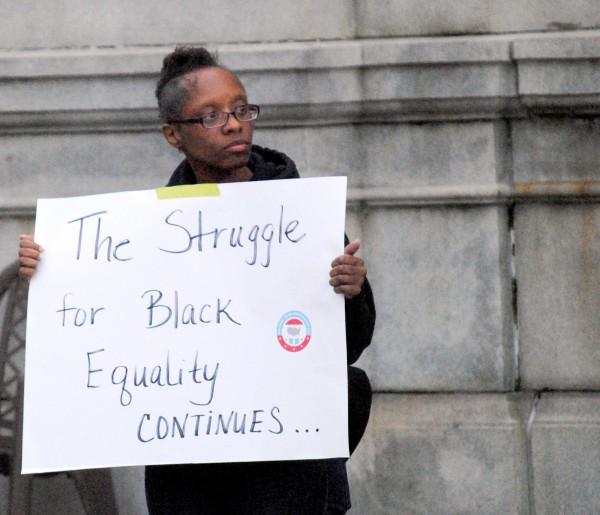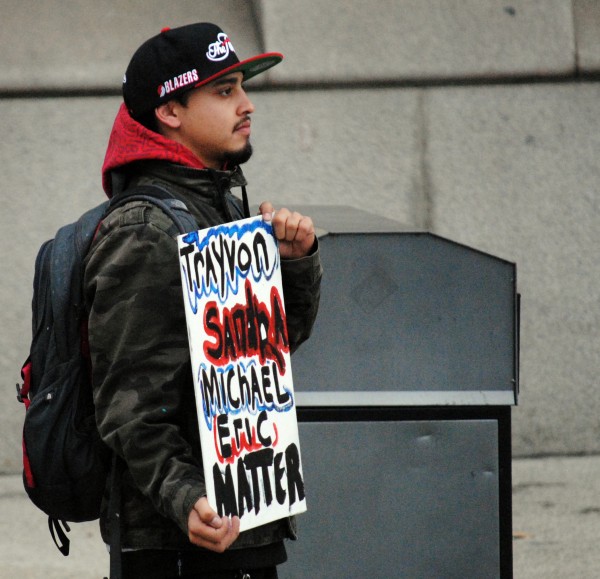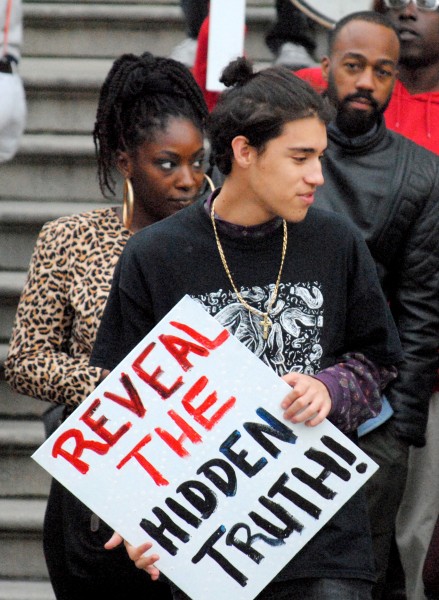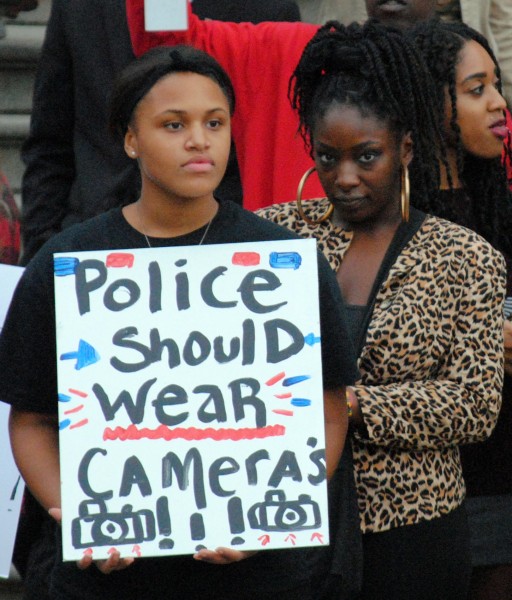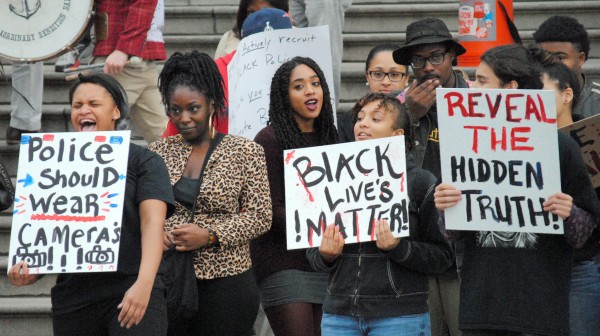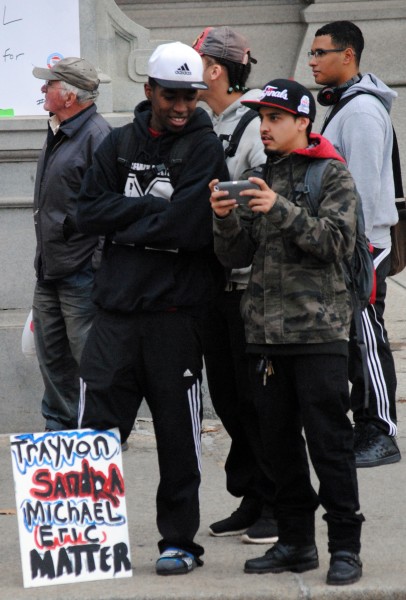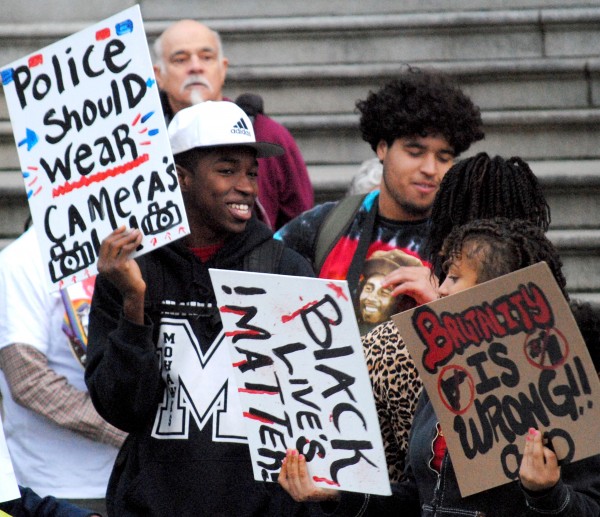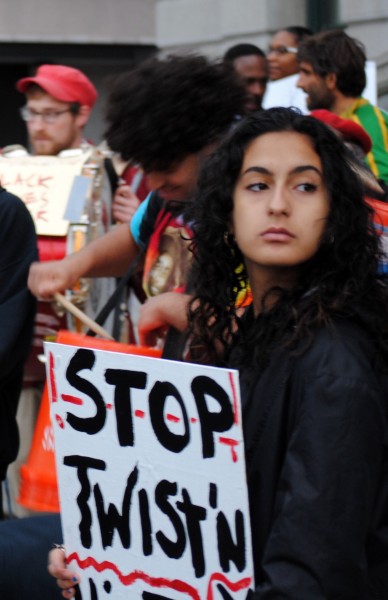 Black Major Movement demands diversity among high ranking police in Providence

,