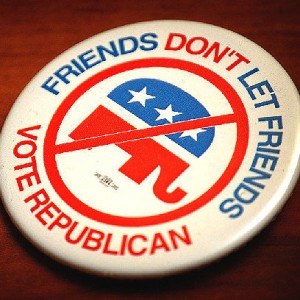 Cities and towns across Rhode Island have faced financial hardship over the last several years. Cities have been devastated by the economic crisis, which itself was caused by a complete lack of oversight on Wall Street, oversight that even today Republicans are fighting tooth and nail. They even oppose the idea of having an agency whose job it is to protect consumers and prevent such a collapse from ever happening again.
Now comes a Congressional candidate who has called for the capital gains tax to be dropped to zero, a policy that would mean his endorsed presidential candidate, Mitt Romney, would pay not a dime in income taxes. So, it was surprising to see Carcieri protégé and Romney supporter Brendan Doherty weigh in on the current Providence budget crisis by calling for "tax fairness." Sound fair to you? He has even argued for slashing corporate tax rates from 35% to 22%. That's right, Doherty has called for corporate taxes to be even lower than proposed in the Paul Ryan budget plan that the Tax Policy Center estimates would cost taxpayers almost a trillion dollars over the next decade.
While Doherty is running on a platform of trickle-down economic policies that helped create the economic crisis which so weakened municipalities, he makes no mention of the need to scale back the outrageous COLAs given away in the 1990s. Nor did he acknowledge the role his mentor and major fundraiser, former Governor Carcieri, played in slashing aid to cities and towns, shifting the burden to local communities while still leaving the state with a huge budget shortfall.
Doherty has shown a lack of understanding of what has really been happening to cities and towns across Rhode Island and his plans of more big giveaways to corporations and millionaires and billionaires is exactly the wrong approach to get our state and country back on track.
Doherty has been quick to dismiss any critique of his far-right policies as partisan rhetoric but the fact is that policy differences matter. Doherty supports the same economic proposals as Carcieri and Romney that have done so much damage to our local and national economies. This upcoming election will offer voters a choice as to whether they want to send someone to Washington who will side with the wealthiest Americans and corporations or whether they want a representative who will stand up for the interests of seniors, students, small businesses and the middle class.