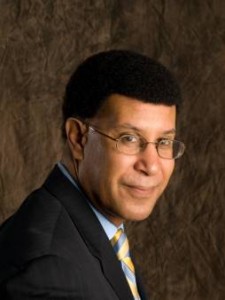 Expect Keith Stokes to lose his job as executive director of the state Economic Development Corporation over the debacle with 38 Studios. In fact, he ought to offer his resignation, if he hasn't already.
He pushed for the hugely risky deal and even begged at least one lawmaker not to propose legislation that would have protected taxpayers from the exact danger they are faced with today.
According to the Providence Journal this morning, Rep. Larry Ehrhardt, a North Kingstown Republican, was all set to introduce a bill that would cap the guaranteed loan program that Schilling and 38 Studios benefited from at $10 million per company. 38 Studios got a now-infamous $75 million loan from the program.
"He pleaded with me not to submit the amendment," Ehrhardt is quoted as saying in the Projo this morning. "He basically said it would upset — and he did not name 38 Studios because none of us or very few of us knew about 38 Studios at the time. His words were something to the effect that it would upset a transaction they were working on …, and I said to him, as a gesture of good faith and trust, I will withdraw the amendment."
In fact, initially the loan program was only supposed to be for $50 million, but Stokes lobbied to increase it to $125 million. In a fantastic 2010 Projo article, that details how the deal was put together, Stokes is quoted as saying that 38 Studios "shared with us that their capital need was approaching about $75 million. As we started to feel 38 had some legs I went to the leadership and said 'Why not look at the $50 million and add $75 million'?"
Stokes also seemingly misled Rhode Islanders about the viability of the deal. In 2010, he wrote, "Independent industry and financial experts performed an extensive analysis of the interactive entertainment sector and 38 Studios. Based on months of due diligence, the board then crafted an agreement that includes strict performance milestones 38 Studios must meet and that goes to great lengths to safeguard taxpayers and ensure economic performance. It was the right call at the right time…"
But according to the 2010 Projo article, it was – at best – risky. Here's an excerpt from that article that speaks to the "due diligence Stokes was referring to:
Strategy Analytics, one of two companies Stokes hired to do the work, said in a letter to the EDC it could do the work within three weeks, a timeline it considered "aggressive."
In their reports, Strategy Analytics and Perimeter Partners each noted the difficulties of pulling off Stokes' plan to use one company –– 38 Studios –– as the "anchor" to attract other similar businesses.

The analysts pointed out that Schilling's company had no sales yet and planned the release of its first game in 2011 and a major multiplayer online game some time after that. "One major difference with Rhode Island's effort, as we discussed, is that most clusters that bring in 'anchor' tenants are established revenue-bearing entities that are producing titles," wrote Barry Gilbert, of Strategy Analytics.

Many states are trying to create clusters of video-game companies, the reports said. And the cluster strategy takes time –– a decade or longer to develop, Gilbert noted.

Also, there will be competition in the marketplace when 38 Studios releases its multiplayer game, the report stated. Five other companies plan major video-game releases between the end of 2010 and 2012, when 38 Studios plans the release of its multiplayer game, the analysts said. Among the new games will be World of Warcraft: Cataclysm –– a sequel to the dominant multiplayer game, and another based on the "Star Wars" movie series.

"With a large single focus, [the multiplayer game] 38 Studios will have little wiggle room upon release –– this is analogous to an 'all in' hand in poker," stated in the analysts report.

The EDC also was aware of a separate study by Economists Incorporated, commissioned by the video-game industry trade group Entertainment Software, that showed more than 32,000 people directly employed by video-game publishers and developers in 34 states. The study estimated the video-game industry added $4.5 billion to the U.S. economy in 2009.
Keith Stokes is a good man and a good public official. But he pushed too hard for this deal that was too fraught with risk. And as the old saying goes, those who live by the sword should be willing to die by it.