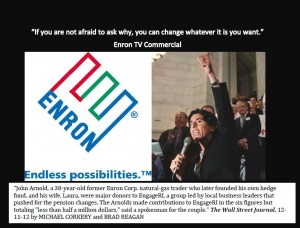 "Pension reform."  It's a phrase we've all heard.  We've heard it from right-wing pundits and conservative politicians.  We've heard it from ALEC.  We've heard it from RIPEC.  We've even heard it from labor leaders, progressive politicians, and the august pages of this blog.  I'm embarrassed to say I've heard those words tumble out of my mouth.  And that's a problem.
Rhetoric matters.  Conservatives never say they want to cut Social Security, they say they want to "reform" it.  It's the same story with Medicare, Medicaid, food stamps, and welfare.  And pensions.  At the national level, liberals occasionally slip up and say, "entitlement reform," but most liberals and unbiased journalists call cutting Social Security "cutting Social Security."  So it is a touch odd that in Rhode Island we adopted this right-wing phrasing whole cloth.  Somehow, everyone started calling the pension cuts "pension reform."
It's time to stop.  A few months ago, the Rhode Island Progressive Democrats made a decision.  We decided we were going to call the pension cuts exactly what they are–pension cuts.  I'm asking you to join us.  Call the cuts cuts.  Whenever you hear anyone say, "pension reform," correct them.
The correct phrase is "pension cuts."