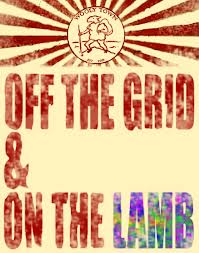 The Wooly Fair has been a local institution since 2005 and – now bigger and better – will be held at the Steel Yard in Providence, RI, August 16 – 18.
The pop-up, participatory arts carnival is a themed event that features  do-it-yourself arts created by local artists, activists and professionals. The theme of this year's fair is "Off the Grid and On the Lamb," focusing on human-generated electricity.
Attendees are encouraged to come in costume and to come baring their own pieces of art and inventions. Live acts such as Ex Reverie, Marvelous Marv, and many others will be entertaining the crowd that is expected to exceed past years. Food and games, including a tricycle race, encourage fair-goes to not only attend the event but participate and be a part of the unique environment. A family-friendly affair by day, "grown-up revelry" by night.
Tickets for the event are here.