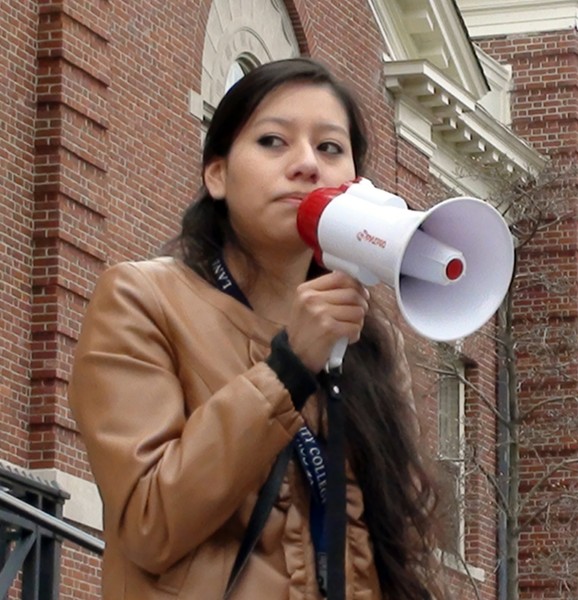 At a November 14th rally in support of library workers at Brown, University President Christina Paxson emerged from an event in the newly renovated Rockefeller Library and told a crowd of protesters demanding fair wages and a good contract for union workers, "Thank you for supporting our library workers."
Paxon's words of thanks, says Brown student and activist Stoni Tomson, "is an attempt to co-opt our movement and our struggle… this is the tactic of some of the most insidious and abusive elements on this earth."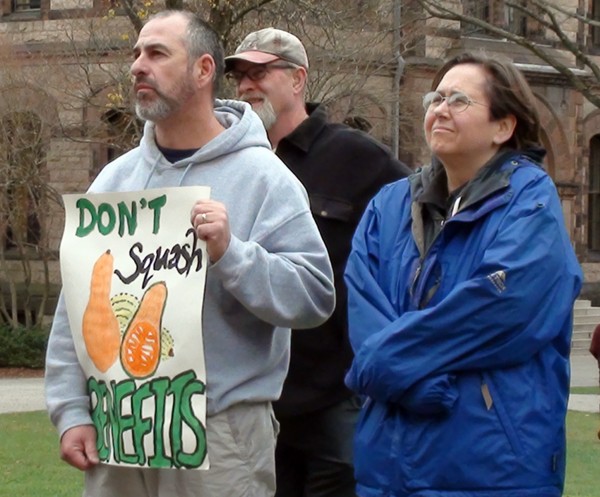 Tomson was speaking yesterday at a rally to demand that Brown University engage fairly in talks with the Brown Library Union.
Despite Paxon's appearance of support, so far the University has failed to agree to a contract with library workers. It seems as though Paxon is fond of the counter-cultural reputation this kind of student/worker activism garners Brown, but actually following through on the ideals the protesters represent are another thing altogether.
As Brown graduate and library worker Mark Baumer says, "all [the university] is offering us is takeaways." Workers are expected to accept cuts to their contracts every time they are up for discussion. "They keep chipping away a little bit with every contract, and eventually that will be a lot."
As part of the protest demonstrators delivered a petition to President Paxon's office, as well as several Thanksgiving themed holiday cards, with sentiments such as "Don't Gobble Union Jobs" and "Don't Squash Benefits."
According to the protesters, "For workers, understaffing and lack of training/advancement opportunities remain key issues. While the University and workers remain in a deadlock, key administrators including the head of the library and members of the Organizational Planning Group are not even present at the bargaining table."
There were many speakers at the event, but attendance was lower than normal because of the Thanksgiving break.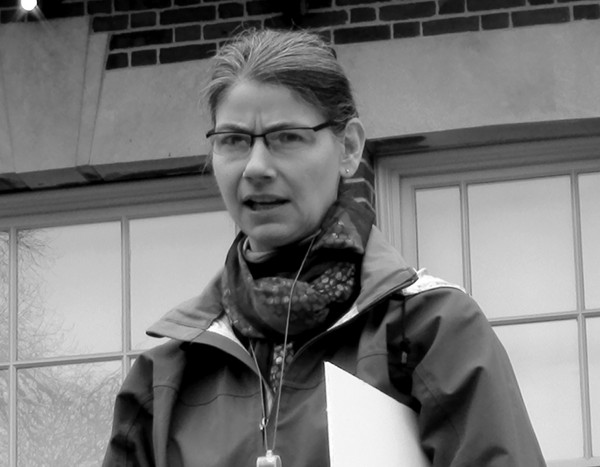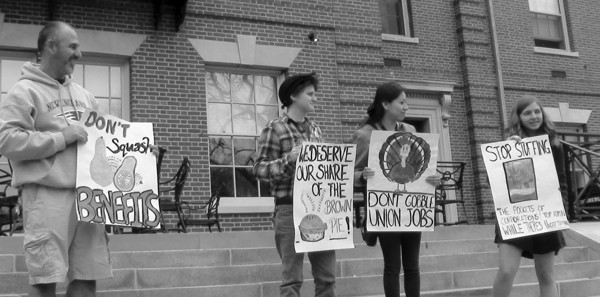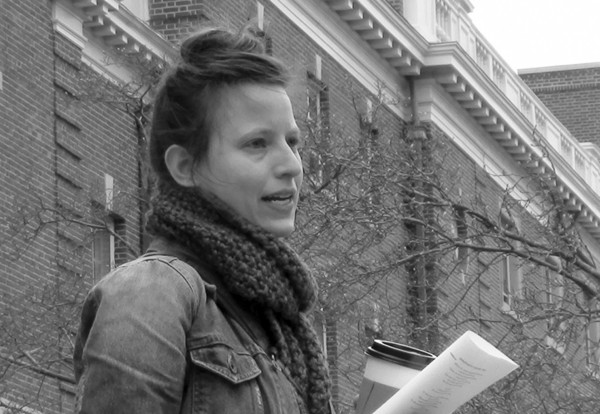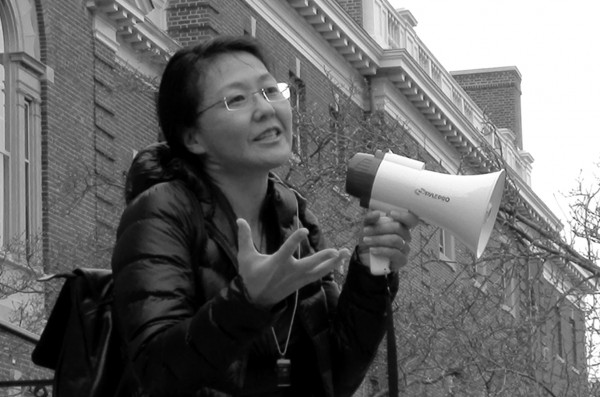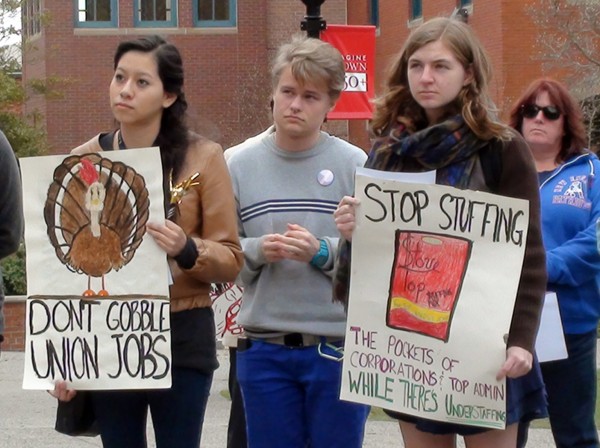 Students join librarians to demand fair contract at Brown

,