By Will Weatherly on June 5, 2018
Against tall odds—a slurry rain and a disruptive man shouting epithets not least among them—a crowd of around 20 activists rallying with the Rhode Island Poor People's Campaign gathered resolutely in front of the Rhode Island State House on Monday afternoon to give voice to the grievances of Rhode Island's poor and disenfranchised. Representing a […]
Posted in Activism, Climate, Featured, News, Poverty, Race & Racism, Religion | Tagged activism, Camilo Viveiros, climate change, Ebony Grisom, Liz Theoharis, Peter Nightingale, Poverty, Rhode Island State House, William Barber | Leave a response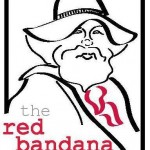 By Stephen R. Graham on May 15, 2018
The Red Bandana Fund is pleased to announce two local advocates, Henrietta White-Holder and Linda Finn, as the 2018 recipients of the Red Bandana Award! The Award, the sixth annual, honors individuals and groups whose work embodies the spirit and work of Richard Walton, a longtime Rhode Island activist who died in 2012. The awards […]
Posted in Activism, Civil Rights, Class Warfare, Environmental Racism, Featured, Gun Control, Immigration, Justice, Middletown, Pawtucket, Poverty, Race & Racism, State House, Women | Tagged activism, gun control, hunger, Immigration, red bandana, social justice | 1 Response
By Rodrigo Pimentel on November 13, 2016
University of Rhode Island (URI) students have planned a mass walkout and gathering at the campus Quad for Tuesday, November 15th at 11am. Organizers state that "…this is not a protest, but an expression of solidarity with marginalized voices on campus and in the community at large. We have extended the invitation to join us […]
Posted in Activism, Events, Featured, Rhode Island | Tagged activism, Donald J. Trump, election, Immigration, Trump, university of rhode island, URI | Leave a response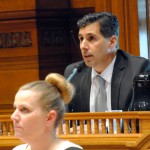 By Steve Ahlquist on July 9, 2015
Last year Providence City Councillor John Igliozzi proposed that future tax breaks for large corporations should include $15 minimum wage guarantees, but this year, as Chair of the Finance Committee, Igliozzi has failed to deliver on this proposal.
Posted in Class Warfare, Corporate Greed, Economics, Featured, Labor, Providence, Taxes | Tagged activism, cities and towns, Civil Rights / Liberties, Class Warfare, corporate greed, Democrats, Economic Development, Economy, Environmental Justice League of RI, fossil free ri, Fred Ordonez, Fuerza Laboral / Power of Workers, greg gerritt, I-195 Commission, IUPAT Local 195 DC 11, jesse strecker, jorge elorza, Labor, Le Meridien, news, Occupy, Occupy Providence, Politics, Poverty, Prosperity for RI, Providence, Providence City Council, Rhode Island, Rhode Island State House, RI Progressive Democrats of America, Starwood Hotels and Resorts, tax stabilization agreements, Taxes, Teamsters Local 251, Unite Here Local 217 | Leave a response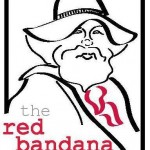 By Stephen R. Graham on April 10, 2015
It's that time of year again. Time to recognize the unsung heroes amongst us for all the good work they do. To nominate someone, fill out a form on-line here or simply email RedBandanaAward@gmail.com to receive the nomination form via email. The deadline is April 15th. So we're asking you to help us decide who […]
Posted in Activism, Featured | Tagged activism, amos house, henry shelton, Nick-a-Nees, providence student union, red bandana, richard walton | 1 Response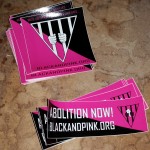 By Steve Ahlquist on December 8, 2014
Mail Call often happens in public spaces in the prison. When someone hears their name called by a prison guard during mail call, it is a reminder that people on the outside care about that person. It is also a message to the guards and other prisoners that this person has support and is not forgotten. This can be a vital harm reduction strategy for people who are locked up, especially queer and transgender folks.
Posted in Activism, Criminal Justice, Featured, Holidays, LGBTQ | Tagged activism, lgbtq, prison reform | Leave a response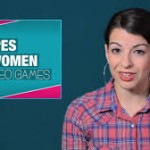 By Samuel G. Howard on June 5, 2013
I came across a very good article by Maddy Myers, the former games critic for the defunct Boston Phoenix. Naturally, I found it when one of its subject, Anita Sarkeesian, a noted feminist games critic I've written about before, tweeted about it. Myers closes it out with this ending: Anita Sarkeesian isn't the only woman […]
Posted in Activism, Featured | Tagged activism, Feminism, gaming | Leave a response
By Frymaster on January 15, 2013
If you have not attended Wooly Fair, you are either a recent transplant or make mediocre decisions. Wooly Fair is an event so unique and so awesome that it literally defies description. Seriously, I can't count the number of times I've spent 10 minutues trying to answer the simple question "What is Wooly Fair?" only to […]
Posted in Arts & Culture | Tagged activism, arts | Leave a response