Browse:
Home
/
corruption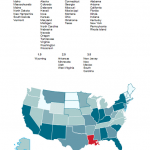 By Bob Plain on July 17, 2015
Rhode Island journalists think the legislative branch is more corrupt than the executive branch, according to a new survey by the Edmond J. Safra Center for Ethics at Harvard Law School. Responding local reporters said corruption, both the illegal and legal kind, is only "slightly common" in the Ocean State executive branch of government compared […]
Posted in Rhode Island, State House | Tagged corruption, Rhode Island, Rhode Island State House | 1 Response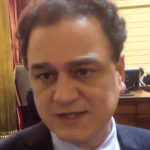 By Meghan Kallman on March 10, 2015
Last week I discussed Gordon Fox's guilty plea for bribery, fraud, and filing a false tax return with students in my introductory sociology class at the men's medium prison. Their reactions were immediate and articulate: one indignantly remarked that he himself had stolen a great deal less money than the former speaker, and yet was […]
Posted in Featured, Opinion, Rhode Island, State House | Tagged ACI, bribe, corruption, Gordon Fox, prison reform, Rhode Island, Rhode Island State House | 2 Responses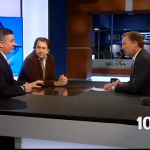 By Bob Plain on March 8, 2015
Both former Rep. Jon Brien and I agree Gordon Fox was wrong to take a bribe and loot his campaign account. Where we disagree is how we can avoid further indiscretions. News, Weather and Classifieds for Southern New England More on Gordon Fox's arrest here.
Posted in Featured | Tagged corruption, Gordon Fox, jon brien, nbc 10 wingmen, rapp, wingmen | Leave a response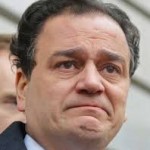 By Mark Binder on March 4, 2015
Gordon Fox is guilty, and I'm not surprised. I'm the guy who ran against the former Rhode Island speaker of the House in 2012. From the first days of our campaign, I pointed to the corruption that seems endemic in Rhode Island's political structure. At the time, nobody seemed to believe me. They denied it […]
Posted in Featured, State House | Tagged corruption, Gordon Fox, Rhode Island State House | 2 Responses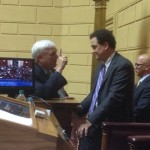 By Bob Plain on March 4, 2015
Former House Speaker Gordon Fox admits he took a bribe and used campaign cash for personal purposes. In the first transgression, he stole from the citizens of Providence to get rich quick. In the other, he stole from State House special interests because he wasn't. One of these is a political sin of the highest […]
Posted in Featured, State House | Tagged bribe, corruption, Gordon Fox, Rhode Island, Rhode Island State House | 4 Responses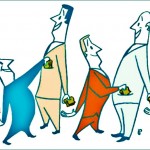 By Samuel G. Howard on May 9, 2014
Gov. DiPrete dumpster-diving for his bribe, Mayor Cianci convicted for running a corrupt criminal enterprise, and a myriad of law enforcement agencies raiding Speaker Fox's office. It's easy for any of RI's even casual political observers to rattle off a handful of dramatic events of convictions for or allegations of corruption. Among the exhortations to […]
Posted in Featured, People, Politics | Tagged bureaucracy, corruption, master lever | 4 Responses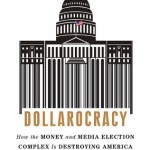 By David Segal on September 25, 2013
There's a great free event at Brown next Wednesday, about the biggest threat to American democracy — and how we can fix it.  It's cosponsored by a number of great orgs, including mine: Demand Progress. Join Nation magazine DC correspondent/MSNBC contributor John Nichols and renowned communications scholar Robert McChesney for a discussion of their new book: Dollarocracy: How the Money  and Media […]
Posted in Activism, Events, Featured | Tagged corruption | Leave a response
By Samuel G. Howard on July 16, 2013
Queue the cries of anguish from the haters: the Better Government Association, a Chicago-based nonprofits that aims to expose corruption and inefficiency, announced today that Rhode Island was the state with the soundest anticorruption and transparency laws in the nation; according to its 2013 "Integrity Index". This will undoubtedly come as a shock to many […]
Posted in Featured, Politics | Tagged Common Cause RI, corruption, Rhode Island | 9 Responses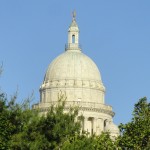 By Mark Binder on July 24, 2012
Whenever a government makes a decision to spend money, or designs a regulation to right a wrong, it creates a business opportunity. If you reject, as I do, the Tea Party trend toward "all government taxation and spending are bad," then you are left with a few questions. How do you protect the system from […]
Posted in Elections, Featured, Politics | Tagged corruption, lobbying, Pro-Choice, second amendment | 1 Response