By Michael Kennedy on October 21, 2017
Our anxieties about democracy typically focus on the scum floating on the surface. Political polarizations might lead us to note different noxious currents, and the good hearted and most civic among us are likely, then, to say that the problem rests in our distant standpoints, our filter bubbles, our echo chambers. I think that the […]
Posted in Featured, Inequality, Justice | Tagged democracy, Greater Good Gathering, Poverty | 6 Responses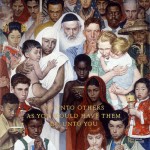 By Michael Fine, M.D. on September 19, 2016
Ideas are mental constructs, imaginative pictures or associations of concepts that help us try to understand the world in which we live. Ideas are often motivating – ideas can move individuals to take action or help them make choices. Ideology is a belief in an idea or ideas that are shared by more than one […]
Posted in Featured, Opinion | Tagged democracy | Leave a response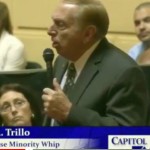 By Steve Ahlquist on July 4, 2015
"I don't want everybody to vote unless they are informed on the issues," said Rep Joe Trillo on the floor of the RI House.
Tom Dorr is spinning in his grave…
Posted in Featured, Rhode Island, State House, Video | Tagged 5 minute house debate, Antonio Giarusso, Arthur Corvese, Arthur Handy, Brian Newberry, cale keable, democracy, Joseph Trillo, Michael Chippendale, michael marcello, Nicholas Mattiello, Teresa Tanzi, Voter ID | 8 Responses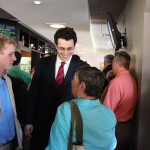 By Steve Ahlquist on November 18, 2014
"I believe in 'little d' democracy," said Regunberg to the assembled voters, before asking those present to suggest topics of political concern. "Education" was suggested first, then "public banking," "violence," "the environment" and a dozen more.
Posted in Activism, Events, Featured, State House | Tagged aaron regunberg, democracy, Rhode Island General Assembly | 2 Responses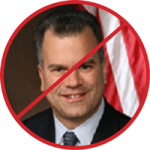 By Mark Binder on September 15, 2014
I didn't vote for him. Chances are you didn't either. He ran unopposed in his district (won with 1,145 votes). He wasn't elected to be Speaker of the House by the people. He was elected by a frightened RI House of Representatives. You know who I'm talking about. Nicholas Mattiello is the Speaker of the Rhode […]
Posted in Activism, Featured, Politics, State House | Tagged democracy, Nicholas Mattiello, Nicholas Mattiello, Nicholas Mattiello, Rhode Island House of Representatives, RI House | 3 Responses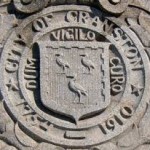 By Bruce Reilly on February 19, 2014
Today marks the announcement that Cranston residents are filing suit because their voting rights are being violated.  Cranston!  You might be wondering: "Where do these lawsuits come from?"  It turns out, good ol' RIFuture played a part. About eight years ago I saw Prison Policy Initiative (PPI) founder Peter Wagner give a presentation on "Prison Based […]
Posted in Civil Rights, Elections, Featured | Tagged ACI, ACLU, Cranston, democracy, Demos, prison based gerrymandering, Prison policy initiative, voting rights | Leave a response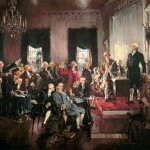 By Samuel G. Howard on June 15, 2013
The background of this post is that the General Assembly passed the National Popular Vote Interstate Compact (NPVIC) for the second time since 2008 on Thursday, June 13, 2013 (then-Governor Donald Carcieri vetoed the legislation). I outlined my feelings about NPVIC last year when Senator Erin Lynch and Representative Raymond Gallison had bills out in […]
Posted in History, Politics | Tagged democracy | 4 Responses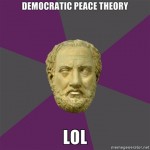 By Samuel G. Howard on December 12, 2012
Occasionally, you'll see some politician (for example, former UK Prime Minister Tony Blair) make the assertion that no two democratic nations have ever gone to war. I know that I'm hardly one to criticize the former Prime Minister of the entire United Kingdom, but I'll criticize democratic peace theory (DPT), nonetheless. The problem with DPT […]
Posted in Featured, International News | Tagged democracy, war | 1 Response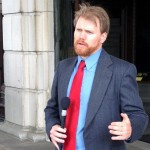 By Dave Fisher on November 3, 2012
"It's hard to spoil something that is already spoiled" Abel Collins uttered these words on a recent edition of RIPR's Political Roundtable, and they ring truer today than at any other time in our history. The "spoiler" argument by the lever-voting Democrats in Rhode Island is patently false, and this is an attempt to disabuse […]
Posted in Featured, News | Tagged Abel Collins, democracy, Independent, progressive | Leave a response