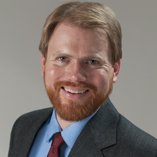 "It's hard to spoil something that is already spoiled"
Abel Collins uttered these words on a recent edition of RIPR's Political Roundtable, and they ring truer today than at any other time in our history.
The "spoiler" argument by the lever-voting Democrats in Rhode Island is patently false, and this is an attempt to disabuse my Democrat friends of this notion. Maybe, if the entrenched Democrats in office actually served their constituents effectively, they would have no such worries about a "spoiler." In any case, there don't seem to be enough staunch Republicans in District 2 to make Mike Riley competitive, and he hasn't really courted the Independent vote in any significant way.
Most point to the candidacy of Ralph Nader for the Green Party in 2000 as proof-positive that a third-party candidate can "steal" enough votes from the Democrats, thereby catapulting a Republican — George W. Bush in Nader's case, and Mike Riley in Abel Collins' case — into office.
Let's look at the "Nader put George Bush into office" misconception.
In 2000 — on the heels of eight of the most prosperous years in modern history under Bill Clinton — it would have seemed that Al Gore was a shoe-in for the White House. After all, who could argue with a continuation of the Clinton policies that precipitated such a boom in prosperity?
The Republicans, as they have been known to do, nominated one of their own to run against this record of prosperity on a purely ideological platform. George W. Bush ran on a platform of "compassionate conservatism" and frankly, this platform — which, in Bush's first month in office, was exposed as a dirty conglomeration of skewed facts and outright lies — effectively cut Gore's legs out from under him, especially during the debates in which I can remember Mr. Gore more than a few times uttering the words, "I agree with Mr. Bush." Gore failed repeatedly in the 2000 Presidential race to differentiate himself from the "compassionate conservative."
Now, Gore may be a smart fellow, and even an effective legislator, but his personality — or lack thereof — was a big part of why he lost the election. Clearly, few people found his laconic, lispy Tennessee drawl charming enough to generate any enthusiasm around the candidate. Bush took full advantage of this, and played up his affable frat-boy "Guy you want to have a beer with" image. As a friend of mine put it, "Al Gore couldn't campaign his way out of a wet paper bag." Nowhere was this more evident than in Gore's home state of Tennessee, which he lost. No presidential candidate has ever taken the White House while losing his home state.
Remember the charges of ballot tampering in swing states like Ohio and Florida? This tampering — though never officially substantiated — arguably gave more votes to Dubya than Nader "stole" from Gore. The dirty trickster Karl Rove engineered this tampering and the subsequent contesting of ballots in these states by well-placed Republican operatives, including Florida's then Secretary of State, Katherine Harris.
Let's not forget the Supreme Court decision that shutdown a manual recount of ballots in some of Florida's most hotly contested precincts. The recount, and subsequent Supreme Court decision, vaulted the term "hanging chads" into the American lexicon and spawned the heavy metal band of the same name.
The controversy over the awarding of Florida's 25 electoral votes, the subsequent recount process in that state, and the unusual event of the winning candidate having received fewer popular votes than the runner-up, marked only the fourth election in U.S. History in which the eventual winner failed to win a plurality of the popular vote. Later research showed that by the standards requested by the Gore campaign in their contest brief or by the partial statewide recount set by the Florida Supreme Court, Bush would have likely won the recount anyway. However, the same research indicates that had the statewide recount included all uncounted votes — overvotes and undervotes— as seems probable based on later statements by the judge overseeing the recount and supported by faxes made public in November, 2001, Gore would have won the election.
Let's also not forget that despite Nader's "stolen" votes and poll tampering by right wing operatives,  Al Gore actually won the popular vote by just under a half million votes, which should give any American pause— Republican or Democrat — concerning the Electoral College and how we elect the leader of the free world.
Given this, the 2.74 percent of the popular vote that went to Ralph Nader is a moot point. A 2002 study by the Progressive Review found no correlation in pre-election polling numbers for Nader when compared to those for Gore. In other words, most of the changes in pre-election polling reflect movement between Bush and Gore rather than Gore and Nader, and they concluded from this that Nader was not responsible for Gore's loss.
Furthermore, after attempting to lay the blame for Gore's loss at the feet of the Greens and Ralph Nader, did the Democrats alter their platform and positions in an attempt to garner the votes that Nader "stole"? No, they didn't, and they paid for it again in the 2004 Presidential election which — by hook or by crook — George W. Bush won handily over John Kerry, without the presence of a "spoiler" from a third party in the race.
Those of you who have made my acquaintance know that I am no cock-eyed optimist. Most would say I'm a skeptic, bordering on cynic. I have seen the slow decline of this state and country accelerate under the "leadership" of Republicans and Democrats alike.
Healthcare and education have become unaffordable to most of us. The rate at which our climate is changing has surpassed even the worst-case scenario predictions. Our food supply is being tinkered with through genetic modification. Fewer families move from poverty into the middle-class, more wealth is concentrated in the 1 percent, and none of it "trickles down" to those in need. The so-called "job creators" continue to sit on their wealth, rather than reinvest in their businesses, and take advantage of tax breaks, loopholes, and subsidies that weaken the economy of the country that afforded them the opportunity to rise to economic prominence in the first place.
I have often said that the only difference between Republicans and Democrats in the national arena is that Republicans want to drive the bus toward Armageddon with the gas pedal on the floor; Democrats are willing to obey the speed limit. No matter which party controls our government, the fact remains, the bus is headed in the wrong direction.
The only regret that I have in taking on the management of Abel Collins' campaign for the last 6 weeks of the election cycle is this: I cannot vote for him. I live in District 1, but rest assured that the Independent candidate for the House seat in my district, David Vogel, will be getting at least one vote from the city of Woonsocket.
The question that Democrats in both of Rhode Island's Congressional Districts face is not, "Do we vote for a Democrat who offers lip service to his constituents, then votes solely on party lines, strictly out of fear of a Republican taking the seat?"; Democrats who, in the case of Jim Langevin, are pro-life, pro-war, pro-censorship, pro-Tar sands oil, and pro-invasion of privacy.
The real question is this: "Do we vote for an Independent candidate that more accurately represents our party's and country's ideals even though he doesn't have a capital D next to his name?"
I urge all self-defined Democrats statewide — especially those who are registered to vote, but haven't in the last few elections due to disgust, disillusionment, or disenfranchisement — to consider this question and go to the polls on Tuesday, not out of fear, but out of hope and confidence that the only wasted vote is the vote cast for a candidate that you don't believe has your best interests and the best interests of Rhode Island at heart.
In short, do we, as Democrats, vote for Democrats or democracy?
If you need to be convinced of Abel Collins' passion, compassion, and understanding of the problems this country faces please view the video that is embedded on the home page of RI Future.