Browse:
Home
/
massachusetts
By Bob Plain on December 18, 2017
The Federal Communications Commission's voted 3 to 2 to repeal net neutrality, the Obama-era government regulations that guaranteed all websites on the internet get treated equally by service providers. Here are four ways Rhode Island can respond. 1. Sue the FCC. A growing number of states have already said they will do this, including California, […]
Posted in Featured, Media, Technology | Tagged California, massachusetts, net neutrality, New York, Rhode Island | 1 Response
By Steve Ahlquist on February 5, 2017
Everything you need to know to effectively testify in favor of increasing the minimum wage at the State House this week.
Posted in Connecticut, Corporate Greed, Economics, Featured, Inequality, Massachusetts, Minimum Wage, Rhode Island, State House | Tagged Connecticut, Gina Raimondo, house finance, House Labor, massachusetts, Michael Araujo, minimum wage, Rhode Island, RI Jobs with Justice, Robert Craven, State House | 1 Response
By Steve Ahlquist on November 21, 2016
The meeting of Rep Joe Kennedy III and his constituents about the proposed compressor station was remarkable from the perspective of a Rhode Islander, where no representative or senator has deigned to meet with Burrillville residents about Invenergy's proposed power plant or with residents of South Providence, who are facing a new liquefaction facility courtesy of National Grid.
Posted in Activism, Climate, Corporate Greed, Energy, Featured, Photos, Rhode Island, Video | Tagged Algonquin Gas Company, burrillville, Charlie Baker, Federal Energy Regulatory Commission, ferc, Gina Raimondo, Invenergy, ISO-New England, jack reed, James Langevin, Lynn Clark, massachusetts, national grid, Sheldon Whitehouse, Spectra Energy | 3 Responses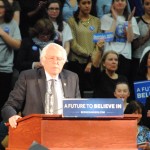 By Christopher Joseph on March 1, 2016
In one of Bernie Sanders's most powerful and moving endorsements, Erica Garner explains how she became an activist after her father was murdered by the NYPD. She explains how she felt compelled to stand up for the rights of those who feel intimidated, persecuted, and oppressed by systemic racism in law enforcement. She explains how […]
Posted in Featured | Tagged 2016, Bernie Sanders, campaign 2016, feel the bern, massachusetts, potus, Super Tuesday | 5 Responses
By Dan Lawlor on April 19, 2015
If you can believe it, until 1998 school building construction was a local matter in Colorado. Functionally speaking, with the current moratorium on state aid for school construction and rehabilitation, this is the case in Rhode Island right now. In Colorado in the 1990s, and in Rhode Island today, young people in low-income, politically-weak areas […]
Posted in Education, Featured | Tagged colorado, Education, massachusetts, school construction moratorium, schools | 2 Responses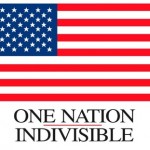 By Steve Ahlquist on September 3, 2013
On Wednesday morning the Massachusetts Supreme Judicial Court will be hearing arguments in Doe vs. Acton-Boxborough Regional School District concerning the phrase "under God" in the Pledge of Allegiance. Unlike previous cases that have sought to challenge the wording on First Amendment grounds, this case is being argued under Massachusetts state law via equal protection […]
Posted in Featured, Religion | Tagged massachusetts, pledge of allegiance | 16 Responses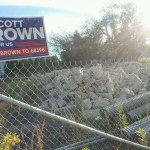 By Jonathan Jacobs on October 26, 2012
The battle between Senator Scott Brown and progressive challenger Elizabeth Warren has spilled over the Massachusetts border into Rhode Island, and those who have missed the volley of advertisements are either altogether abstaining from TV or hopelessly engrossed in what happens next to Honey Boo Boo. Those in the latter group have probably stumbled upon […]
Posted in Elections | Tagged Elizabeth Warren, massachusetts, scott brown, senate | Leave a response