Browse:
Home
/
Tom Sgouros
By Mark Binder on January 7, 2015
It's always gratifying when one of the best and most deserving folk actually get a position in government where they can make a powerful difference. We recently learned that RI Future contributor Tom Sgouros has been appointed as senior policy adviser to Seth Magaziner, the new treasurer of Rhode Island. Tom was himself a candidate for […]
Posted in Featured, State House | Tagged Banking, Gina Raimondo, necap, seth magaziner, Taxes, Tom Sgouros, treasurer, Unemployment | 3 Responses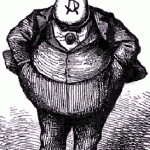 By Bob Plain on February 4, 2014
Tom Sgouros and Jason Becker are both well-respected critical thinkers in Rhode Island politics, though they don't often have opportunity to agree – for example, Sgouros has been critical of the new state education aid funding formula that Becker helped devise. But it turns out the two have found common ground when it comes to […]
Posted in Featured, Politics, State House, Taxes | Tagged center for freedom and prosperity, center for freedom for prosperous, Tom Sgouros, zero zero | Leave a response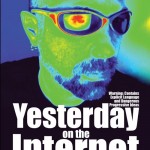 By Bob Plain on June 5, 2012
Three Rhode Island progressive authors will "battle it out" at Netroots Nation in what is being billed as "an idea free-for-all." The meeting of the minds will take place at 2 p.m. on Thursday in the fifth floor Rotunda of the Convention Center. Not only are all three published by Light Publications – billed as […]
Posted in Events | Tagged frymaster, mark binder, Netroots Nation, RI Future, Tom Sgouros | 2 Responses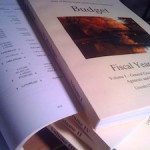 By Tom Sgouros on April 3, 2012
Our budget tour continues with a visit to the Behavioral Healthcare, Developmental Disabilities and Hospitals. The acronym is BHDDH and I'm told by insiders it's pronounced "buddha." BHDDH is spending more time than usual in the news. This is largely because last year they cut $26 million from the budget that would have gone to […]
Posted in Featured | Tagged budget, Rhode Island, Tom Sgouros | 1 Response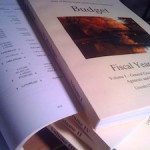 By Tom Sgouros on March 5, 2012
We continue our tour of state budget documents. The Executive Summary  has a lot of useful information, but the parts that I find myself referring to most often are not the text descriptions of the Governor's program for the various departments, but the numbers in the back: the summary tables, the planning values the Budget […]
Posted in Featured, Rhode Island, State House | Tagged General Assembly, Rhode Island State House, Tom Sgouros | 2 Responses
By Russ Conway on November 7, 2011
Friend of the blog, Tom Sgouros expresses the following concern about protestors and supporters of Occupy Providence:I've enjoyed walking through Burnside Park on my way to and from work lately, and I find the activity and energy invigorating. One point that worries me, though, is represented in some conversations I've joined or overheard as I […]
Posted in Economics | Tagged Gore Vidal, Occupy Movement, Tom Sgouros | Leave a response
By Russ Conway on October 17, 2011
 Friend of the blog, Tom Sgouros, has an excellent piece out on GoLocalProv, "Occupy Movement is on Right Track." I attended the rally and march and think Tom best captured the spirit of the event and provided probably the most accurate count of the number in attendance.
Posted in Rhode Island | Tagged Occupy Movement, Tea Party, Tom Sgouros | Leave a response