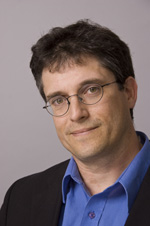 It's always gratifying when one of the best and most deserving folk actually get a position in government where they can make a powerful difference. We recently learned that RI Future contributor Tom Sgouros has been appointed as senior policy adviser to Seth Magaziner, the new treasurer of Rhode Island.
Tom was himself a candidate for the office of treasurer in 2010 but dropped out early in the race that Gina Raimondo would go on to win. He is known for his incisive, well-researched and often sarcastic insights into the economics and policies of Rhode Island.
In addition to writing for RI Future, Tom recently started — and will suspend — an excellent column in the Providence Journal. Which is a shame, but a fair tradeoff for honesty and transparency in government.
Tom's most recent book, Checking the Banks is subtitled "The Nuts and Bolts of Banking for People Who Want to Fix It", so it looks like they've picked the right person for the right job.
In the book, Tom goes into great detail about what's wrong with the banking system, like the mortgage crisis, lack of loans to small businesses, and predatory practices. He also offers alternatives, solutions and possibilities for change.
We hope that Tom and Treasurer Magaziner will create bold initiatives to make banking more innovative. Maybe we can start our own state bank, and save taxpayers millions while priming the local economy's pump…
At the beginning of the session everything is possible. Now the hard work begins.
(DISCLAIMER: As the editor and publisher of two of Tom's best books, this article is 100% biased and slanted.)
Best wishes Tom Sgouros, new adviser to Seth Magaziner

,