$40 million is the figure in government tax breaks and subsidies that's being mentioned for the proposed Unicorn Center in Downtown Providence.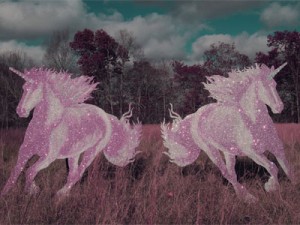 "This will be a world-class capture and processing facility," said House Speaker Nicholas Mattiello. "First came the Jewelry District, then the Knowledge District, then the BioMed district, then the ProvSox Stadium, and now we're getting ready to break ground on the Magical Thinking District."
The unicorns were first mentioned in an earth-shattering front page Providence Journal story, "Have you seen Providence's missing unicorn?" While on the surface it seems plausible that the so-called missing unicorns are part of a nation-wide arts project, the truth is much darker.
"It's a corral," said a secret informant who preferred to be known as Deep Horn. "They're planning on rounding up these unicorns and using them for medical experimentation. If you see a unicorn, don't call that number! You'll be consigning these beautiful creatures to a brief life of captivity, torture and ultimately vivisection!"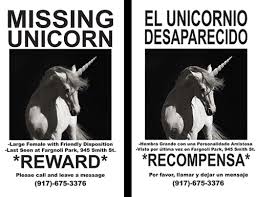 "Unicorns don't exist, they're like pensions," said Governor Gina Raimondo, dismissing the allegations. "And if they did exist, then they would be a natural resource, like park land, that we can use to exploit and create jobs. Jobs for people! Jobs I say!"
"When businesses benefit, everyone benefits," said Mike Stenhouse, who seems to be mentioned in every edition of the Providence Journal these days. "When we take $40 million from taxpayers and help corporations create new products using unicorn horns, that's money that we can't be spending on doing frivolous things like reducing classroom size or paying for preschools."
"I used to shoe horses," said former Governor and possible White House candidate Lincoln Chafee. "I'd love to shoe a unicorn! But I've got about as much chance of doing that as I have in a presidential primary."