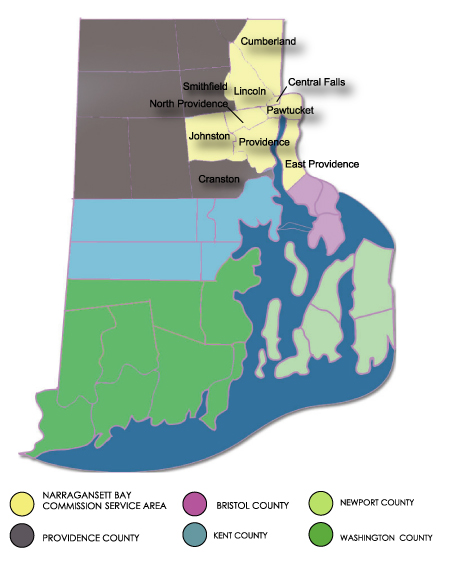 Besides the $120 million taxpayer ballpark subsidy and the $100 million streetcar to hardly anywhere, another elephant in the room is the Narragansett Bay Commission's (NBC) $815 million Phase 3 stormwater project.
This is not paid for by the entire state, but largely by the 118,000 households in the NBC district – Providence, Pawtucket, Central Falls, North Providence, Johnston, Cumberland, Lincoln and the northern part of East Providence – almost $7,000 per household.
The NBC wants to proceed with this despite concerns about "affordability" – recognized by the EPA as legitimate, despite the potential of alternative "green infrastructure," despite concerns about the fairness of who pays, and despite not having the time to assess the results of phase 2, just recently completed. Also, though there is some flexibility in meeting federal clean water standards, it seems the NBC goal is to go beyond the minimum, even as Phase 1 and 2 has already cost about $547 million and has approximately quadrupled sewer bills for residents, whether they rent or own.
The problem the NBC is addressing is the combination of our sewage with stormwater runoff overwhelms the treatment plant after a storm and untreated sewage get into Narragansett Bay. Phase 1 constructed the tunnels, pipes and pump stations to temporarily store the stormwater, phase 2 involved interceptors, drains and catch basin improvements. Phase 3 is apparently more tunnels.
Roughly 80 percent of the flow after storms is due to runoff from roads, parking lots and other impervious surfaces, but the cost is almost all born by those contributing the 20 percent of sewage. This is another subsidy to drivers from all over who use the roads and parking lots at stores, offices, state government, hospitals, colleges etc. A big beneficiary of the spending are shoreline property owners who pay nothing, shellfishermen and other Bay users. There is a possible social justice issue here.
There are few checks and balances. There was a "stakeholder" review process that few know about. The PUC rubber stamps what the NBC wants, even allowing monthly billing which tripled postage and processing costs compared to the previous quarterly billing, perhaps hiding the scope of the increases. Local politicians don't much care, they are not blamed as the sewer bills are not collected through their tax system. The state's environmental community understandably just wants the Bay cleaned up and is little concerned with who pays, even if the metro area becomes increasingly unaffordable. And though Transport Providence and others have tried to call attention to the role of parking lots and the auto culture that underlies a lot of this problem, and others on the problem of runoff from fertilized lawns, the issue, unlike the ballpark or trolley, is too complex to get easy attention.
While no expert on this, I do recommend attention to this issue and I wonder what the progressive community thinks about this project. Visit www.narrabay.com for the NBC viewpoint and plenty of information.