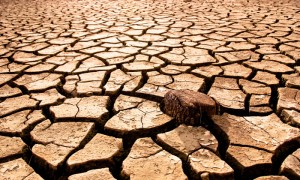 While 2012's double whammy of heat and drought is making the headlines, Congress' response to the severe damage that is being sustained by the industry of basic food production has been considerably less noticeable.
In the face of the worst drought in more than a generation, and with millions of fish being killed as waterways in the heartland run dry, Congress has done nothing to bring relief to an industry that literally feeds our population. Rather than take any action, Congress opted instead to desert their offices for five weeks of paid vacation.
To be fair, it's not as though Washington hasn't proposed anything.
The Senate had included funding for disaster relief inside a five-year farm bill, but in the House, partisan bickering doomed the measure. The House then passed its own version, but the Senate apparently felt that tending to the business of the people simply was not worth sacrificing any vacation time.
To me, it is reprehensible that Congress is turning its back on this industry and, by extension, on the people of the U.S. Congress is allowing food producers to suffer through a slow-motion tragedy while simultaneously hitting the rest of us with a back-door tax in the form of even higher prices for food. If this is Congress' idea of rebuilding our economy, one wonders how congressional complacency might look.
These days, the only thing "bipartisan" about Congress is a backward set of priorities, which perhaps can be explained by the adage "Follow the Money."
In 2008, when Congress stopped at nothing to pass a $700 Billion bailout package for Wall Street, the financial industry that year lobbied Washington to the tune of over $454,000,000 (or $848,598 for each of the 535 members of Congress); by contrast, the 2008 lobbying expenditures of basic food producers totaled just $21,000,000 ($39,252 per member). Through the first half of 2012, the financial lobby has given over $239,000,000 to Congress, while food producers have spent around $10,000,000. When one considers that the drought package was tabbed at $383,000,000, or just 0.00057 of the amount that Washington so willingly foisted upon Wall Street four years ago, the conclusion must be drawn that if the dollars aren't coming in, Congress isn't putting out.
The irony here is that through multiple forms of mandatory taxation, the people of this country send $2.5 Trillion each year into the federal coffers (or $4,672,897,196 per member of Congress). The message this conveys is that if the expenditures aren't voluntary in nature and/or do not benefit individual members of Congress in some direct and personal way, the current attitude of our government is a collective "So What?"