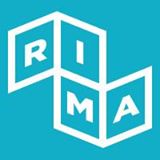 On June 10 and 12, RIDE hosted public hearings at the Woonsocket Senior Center on an application to create the RISE Mayoral Academy, serving students in Woonsocket, North Smithfield and Burrillville.  RISE is potentially the fifth of this only-in-Rhode Island type of multi-district charter school, after the two Blackstone Valley Prep (BVP) schools, the Achievement First Providence Mayoral Academy (AFPMA), and Hope Academy, opening this fall serving kindergarten and first graders from Providence and North Providence.
RISE's application proposes that "fifty percent of available seats will be offered to students living in Woonsocket, with the remaining 50% available split between Burrillville and North Smithfield."  Whether this policy is legal is an open question.
One of the central definitional features of a mayoral academy is, to quote the original statue (RIGL 16-77.4-1):
A "mayoral academy" means a charter school … which enrolls students from more than one city or town including both urban and non-urban communities and which offers an equal number of enrollments to students on a lottery basis…
This suggests that each community, or the communities grouped by type, must be offered the same number of student seats in the school, selected by drawing from separate lottery pools if necessary.  That is how Blackstone Valley Prep (née Democracy Prep) interpreted and implemented the law from the beginning, with 1/4 of the seats first offered to students from each of the four communities.
This means that, for example, if there were 80 available seats, and 20 applicants from Lincoln, all 20 would be accepted.  If there were 200 applicants from Pawtucket, they would go into a lottery for that city's 20 available seats (plus any seats left unclaimed by other communities).
However, in 2012, Rhode Island Mayoral Academies (RIMA) asked RIDE for clarification of this clause.  RIDE's legal department's opinion was that this clause is superseded by a phrase in the following subsection:
If the total number of students who are eligible to attend and apply to a mayoral academy is greater than the number of spaces available, the mayoral academy shall conduct a lottery to determine which students shall be admitted.
Because this refers to "lottery" singular, as does RIDE regulation elsewhere, RIDE's lawyers believed that there could not be multiple per community "lotteries."
This was used as the legal justification for allowing AFPMA to use a single lottery pool for all four participating communities (Providence, North Providence, Cranston and Warwick), and for Hope Academy to do the same for Providence and North Providence students.  Thus AFPMA became a segregated low-income and minority school, despite nominally including the participation of three "non-urban" communities.
Nonetheless, RIDE has also continued to accept applications including enrollment procedures that its legal department believed to be illegal as of 2012 , including the 50/50 split RISE Academy proposes.
In February of 2014, RIDE issued new document: Rhode Island Charter Public Schools: Lottery & Enrollment Guidance, with a truly impressive example of bureaucratic question-ducking.  The guidance on mayoral academy enrollment, in its entirety, reads:
State statute requires Mayoral Academies to enroll from "more than one city or town including both urban and non-urban communities and which offers an equal number of enrollments to students on a lottery basis; […]" In order to fulfill statutory obligations, Mayoral Academies must submit for approval to RIDE enrollment procedures describing how the school intends to offer an equal number of enrollments on a lottery basis to students from both urban and non-urban communities.
That is, RIDE's "guidance" does not explain its interpretation of the law, whether that is still represented by the 2012 opinion, or some subsequent internal revision.
The bottom line is that either BVP and the proposed RISE Academy are running an illegal enrollment lottery, or AFPMA and the Hope Academy are, with RIDE and the Board of Education's approval.  The four schools are working under at least two incompatible interpretations of the charter school statute.  They cannot all be correct.
Before the Board of Education approves another mayoral academy, they must first make RIDE do its job and publish clear, complete, public guidance on the legal requirements for mayoral academy enrollment and ensure consistent application across existing mayoral academies