Coincidentally, Republican presidential nominee Donald Trump came to Minneapolis MN on the same day I made my first visit to the city. This turned a day that I had planned to spend sightseeing into a day of traveling to three different anti-Trump events.
"Trump's rhetoric is creating an unsafe environment for the Muslim community, for the Somali-American community, and we have seen an increase in Islamaphobia and anti-Muslim efforts across the state of Minnesota," said Jaylani Hussein, executive director of the Council of American-Islamic Relations- Minnesota (CAIR-MN), "We have seen, just a few weeks ago, an incident involving five young Muslim men who were shot… we believe that incident is a hate crime."
Hussein believes that Trump's extremist rhetoric is creating a hostile, unsafe environment for Muslim Americans and immigrants, and the effects are being felt by the most vulnerable.
Hussein introduced 13-year old Yusuf Dayur who has been experiencing bullying in his school because he is a Muslim. Hussein suggested that Dayur might one day be president. Though Dayur's school is very proactive in providing Dayur time and space in which to pray, some of his fellow students do not trust him because he is a Muslim. Dayur bravely fought back tears as he described the difficulties he faces.
Jaylani Hussein's full comments: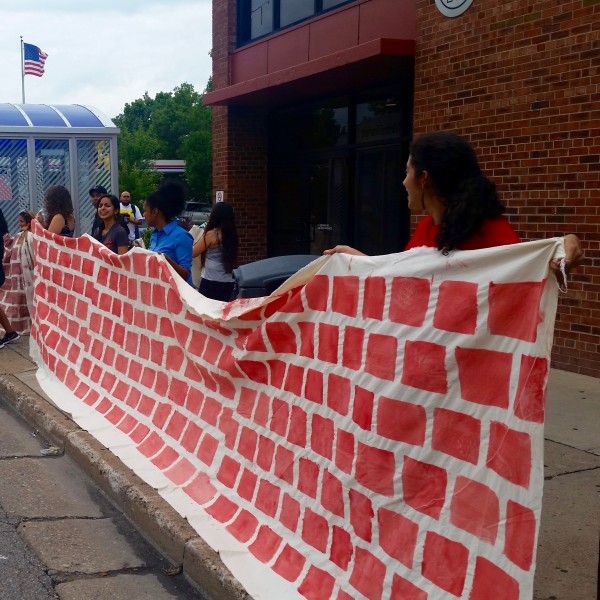 After the press conference I headed across town to the Minnesota State Republican Offices where Cosecha Minnesota was holding a "Wall Off Trump" event. Cosecha is "a nonviolent decentralized movement that is focused on activating our immigrant community and the public to guarantee permanent and humane protection for immigrants in this country."
Estaphania and another woman explained that their protest, in which they painted a wall, like the one Trump is promising on the Texas-Mexico border, is meant to draw attention to Trump's extremist rhetoric that threatens the health and safety of immigrant Americans.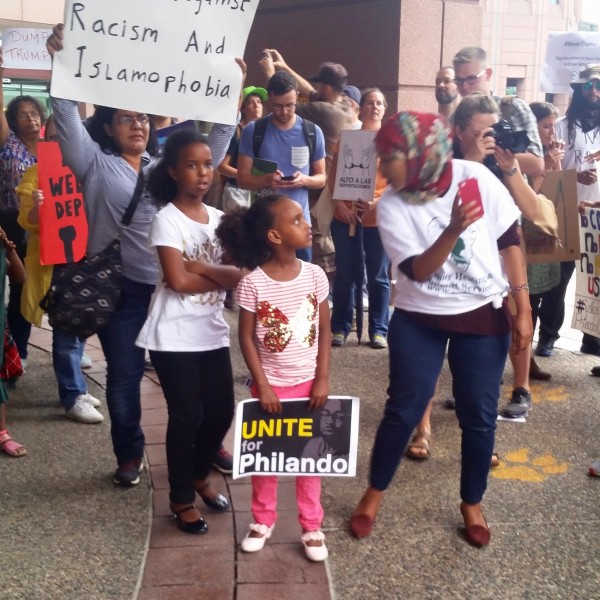 My last stop was at the Minneapolis Convention Center, where people representing virtually everyone Trump has ever publicly maligned, including immigrants, black Americans, members of the LGBTQ community, women, Muslims, indigenous Americans and more, gathered together to denounce Trump ahead of his visit to a large donor rally.
This protest was organized by MIRAc, the Minnesota Immigrant Rights Action Committee, a group that, "fights for legalization for all, an end to immigration raids & deportations, an end to all anti-immigrant laws, and full equality in all areas of life."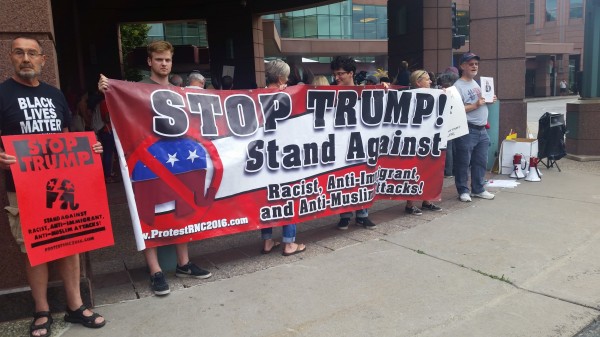 Trump did not make a public appearance in Minnesota, or even speak to the press. He spoke to donors only at the Convention Center. But his very presence in the city was enough to galvanize this group to come out to speak, sing, dance and chant their opposition to Trump being president.
According to the Minnesota Star Tribune, after this event, as Trump donors left the convention center, they were confronted by angry demonstrators. "The demonstrators who harassed donors were not present earlier on, when the protest was peaceful. Many in the later group hid their faces behind scarves," writes reporter Patrick Condon, "Minneapolis police spokeswoman Sgt. Catherine Michal said there were no arrests and no reported injuries. There was, however, minor damage, including graffiti on the walls of the Convention Center, and officers had to escort Trump supporters in and out of the lobby because they were being harshly confronted, Michal said."
Below are the rest of the pictures and video from the three events.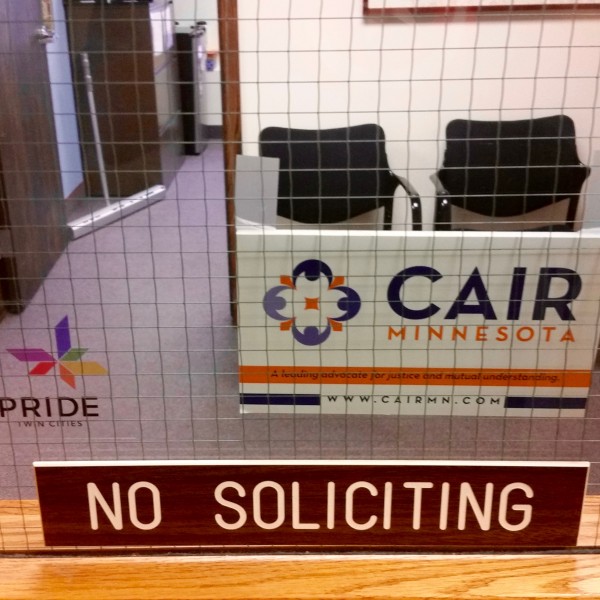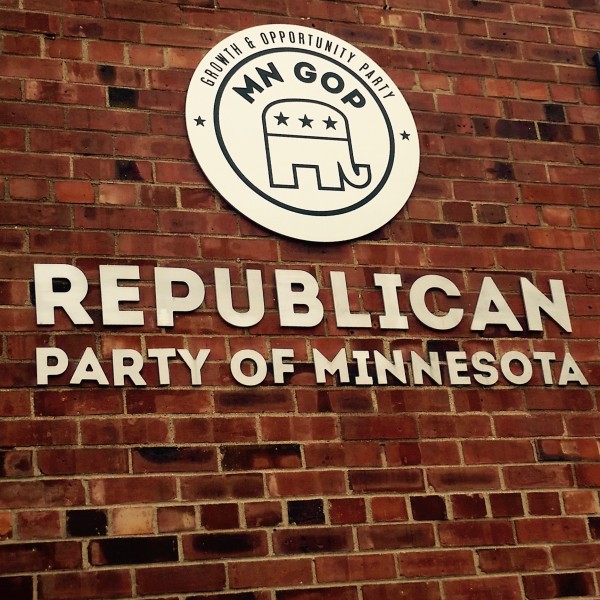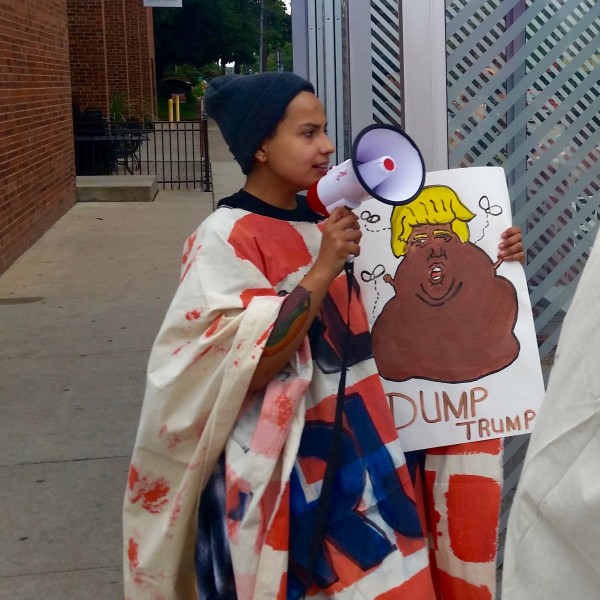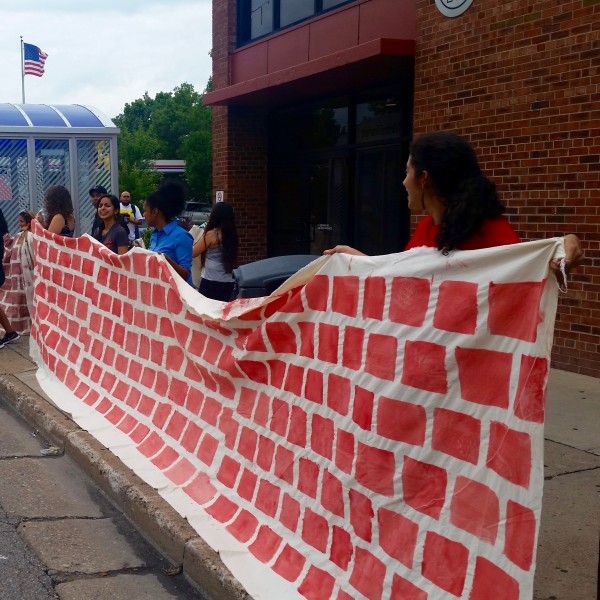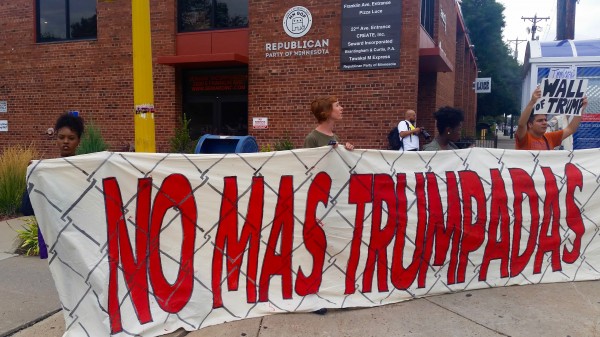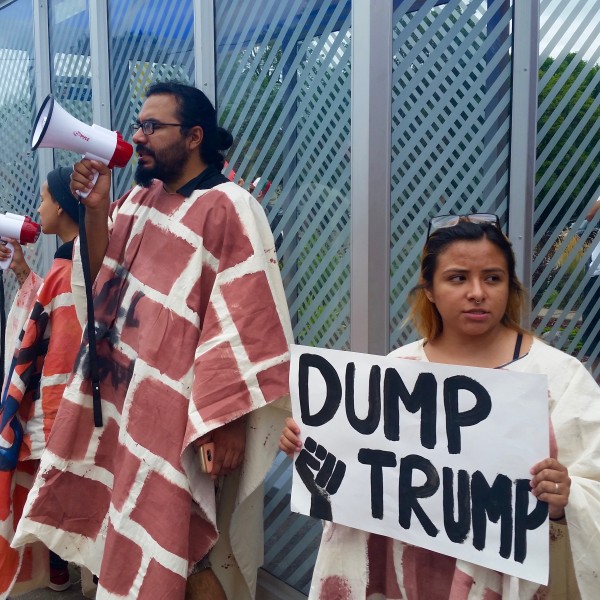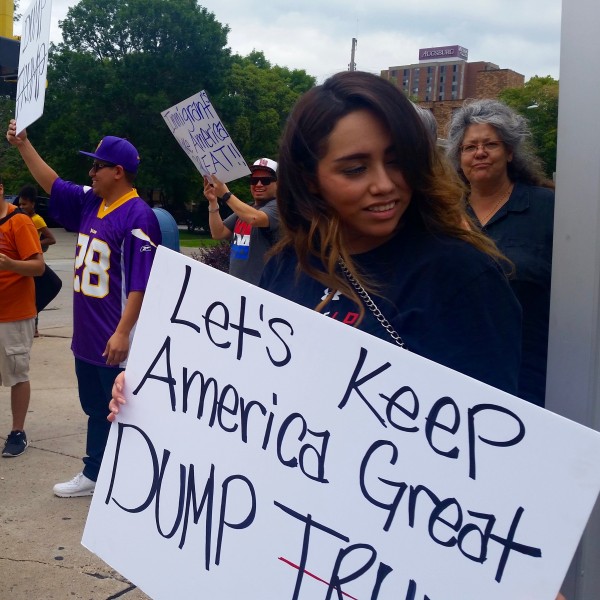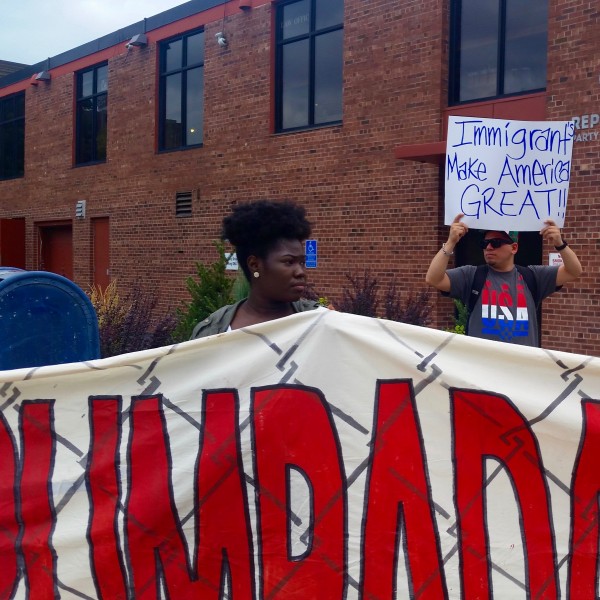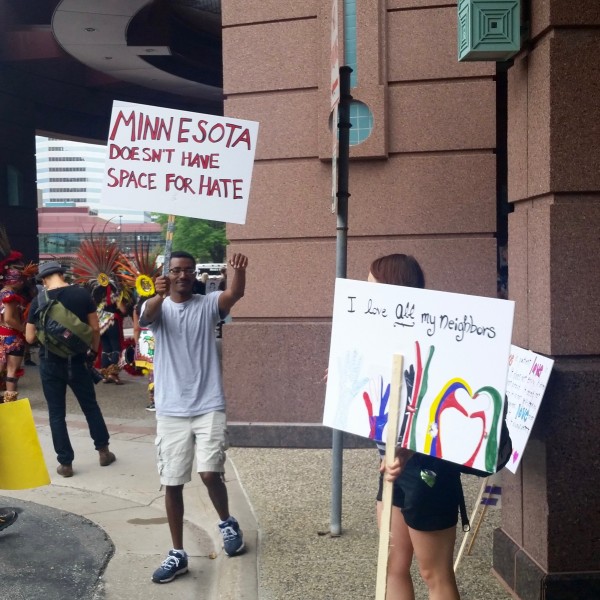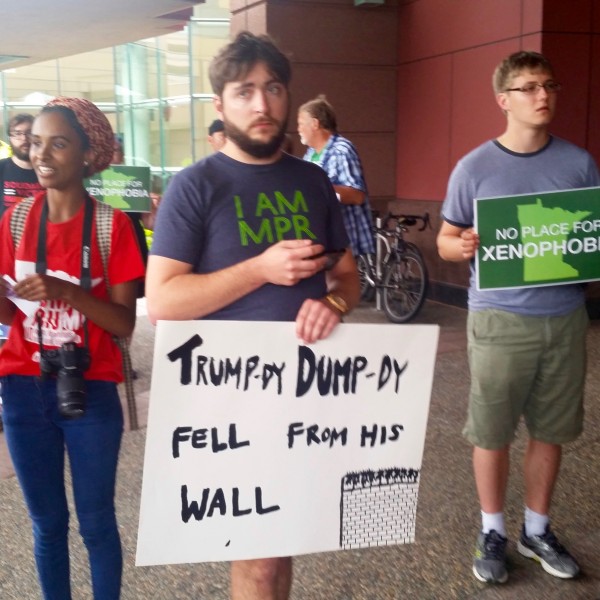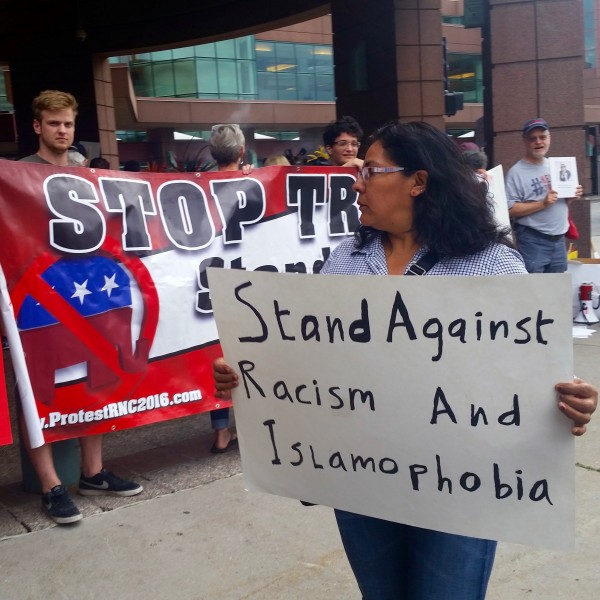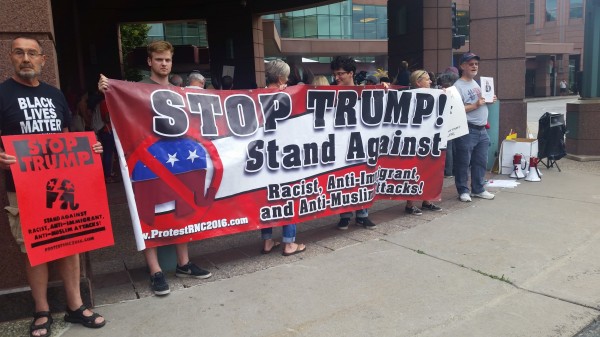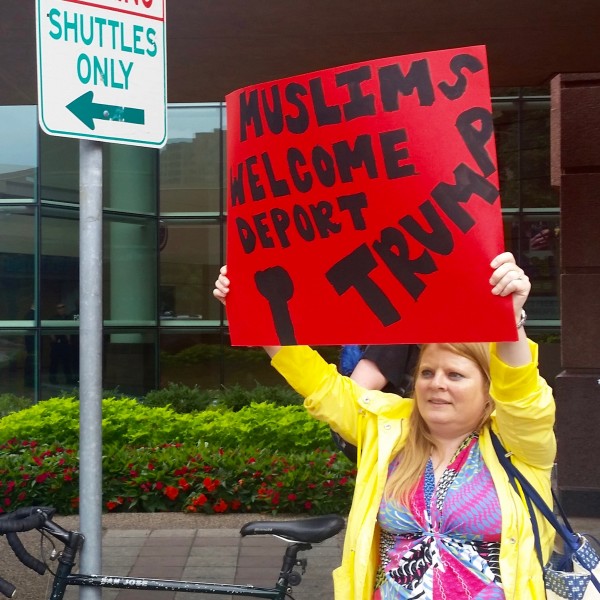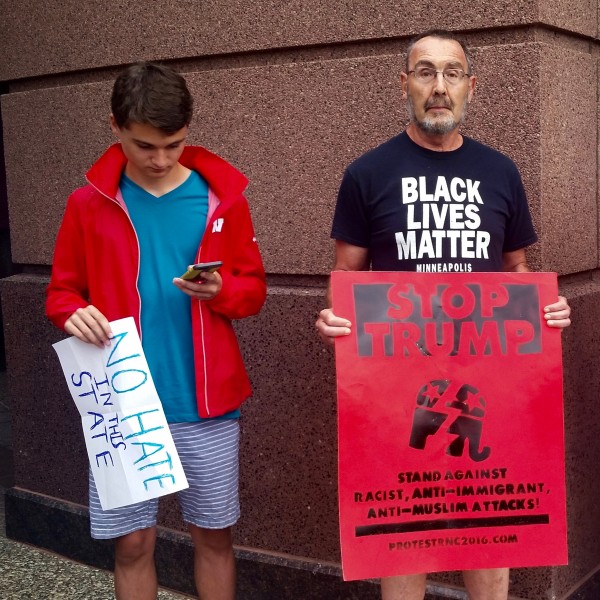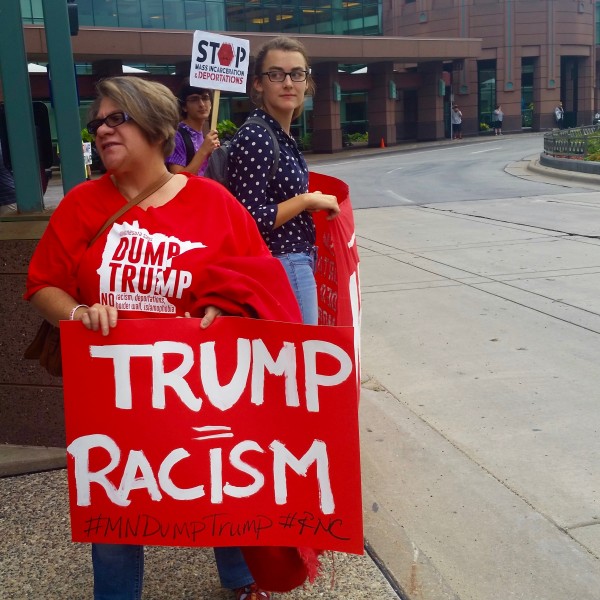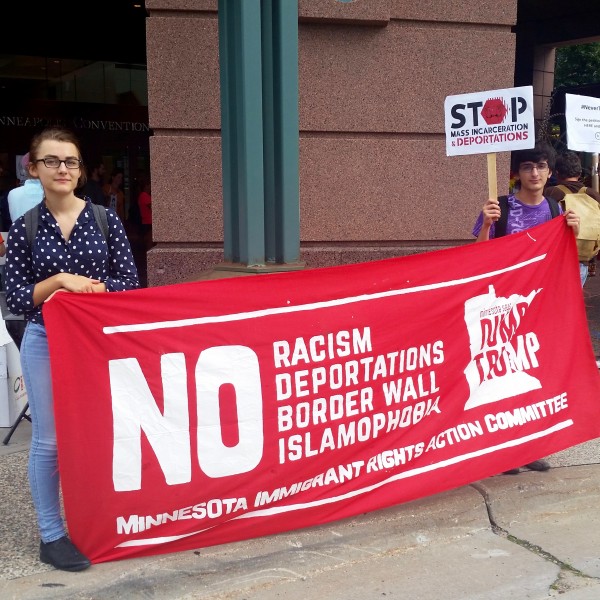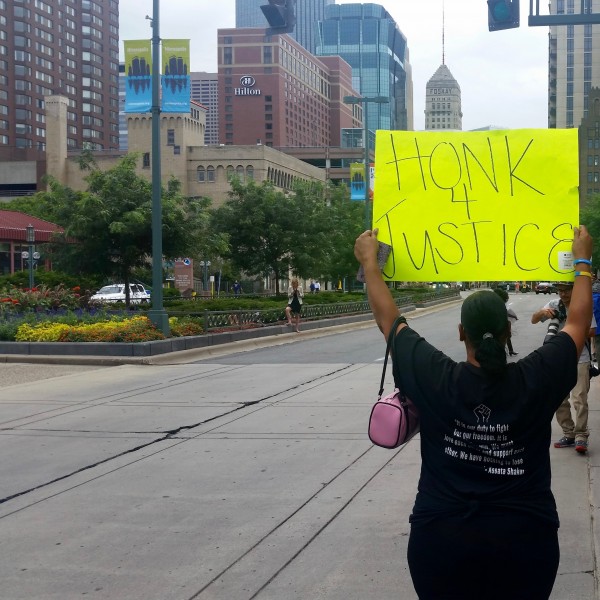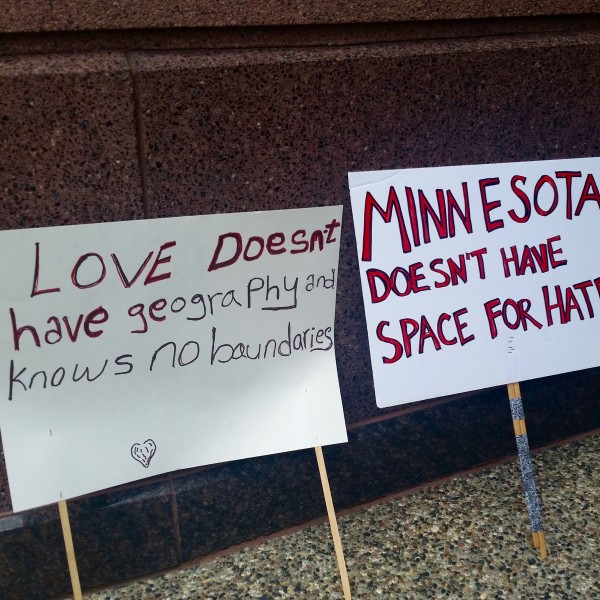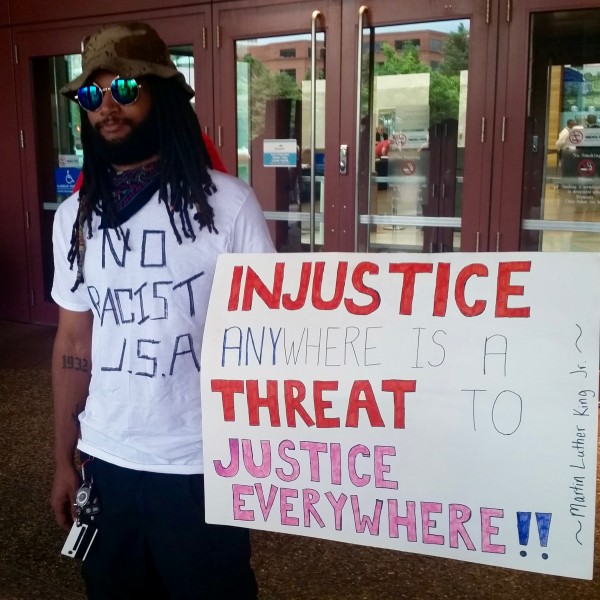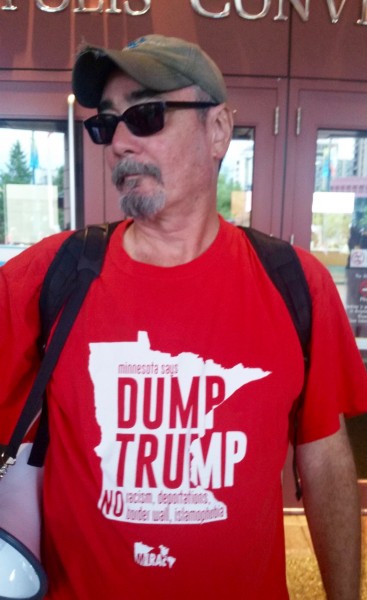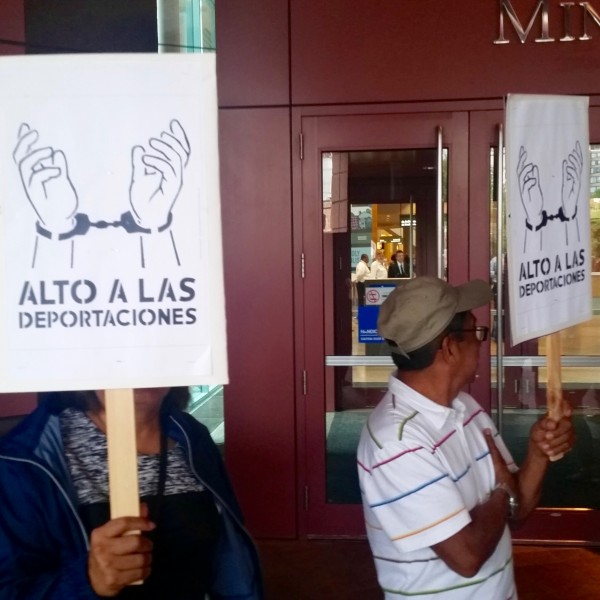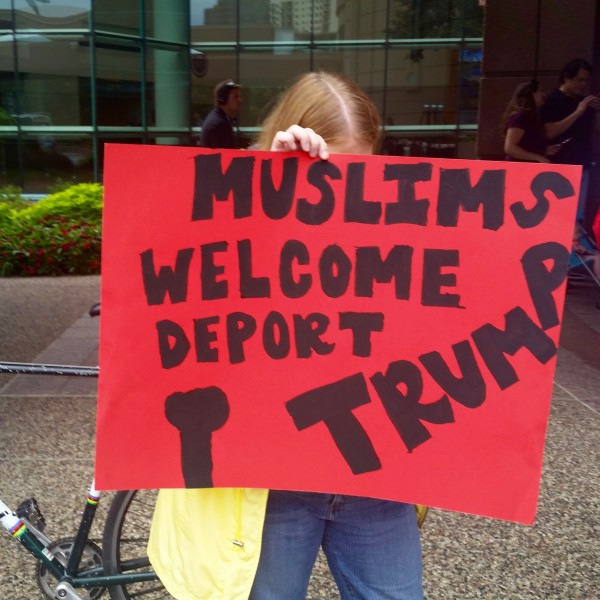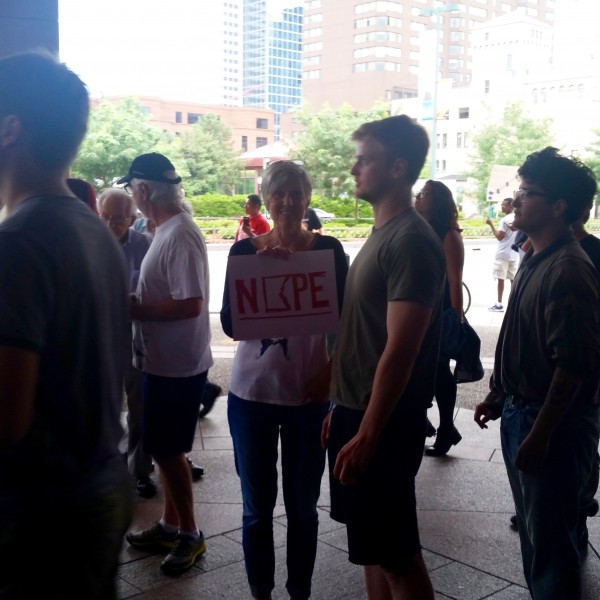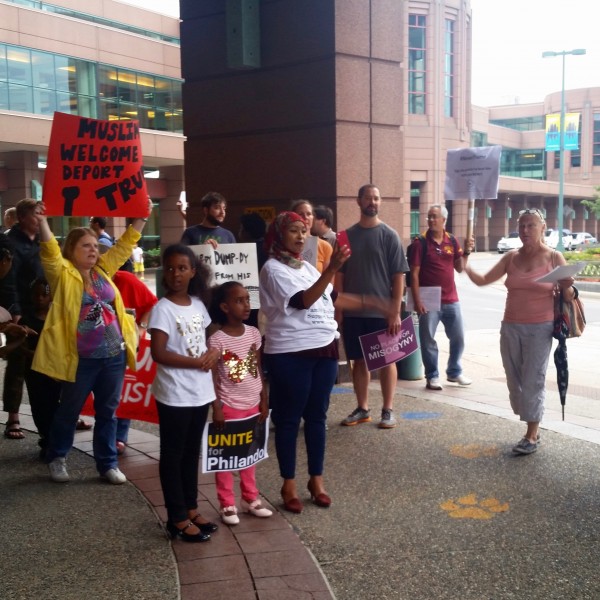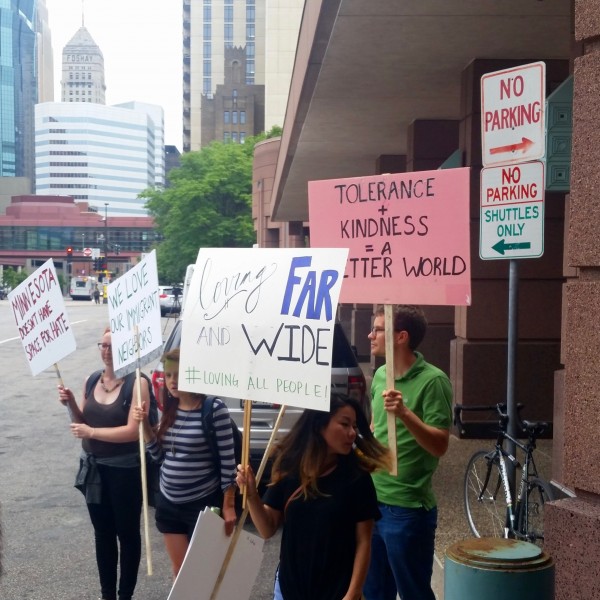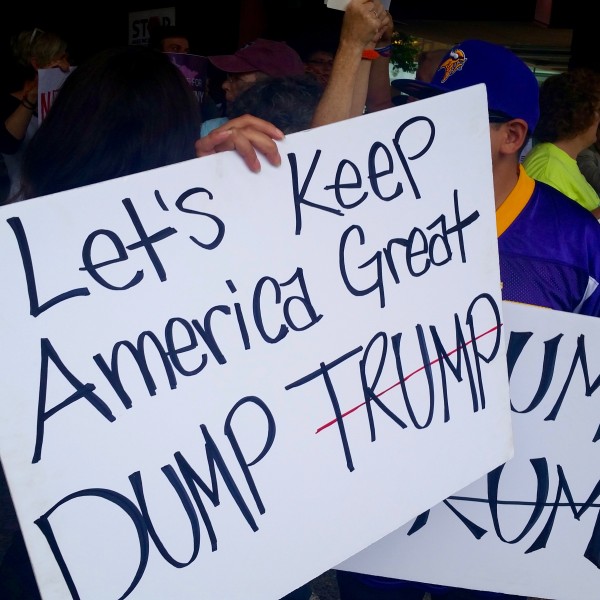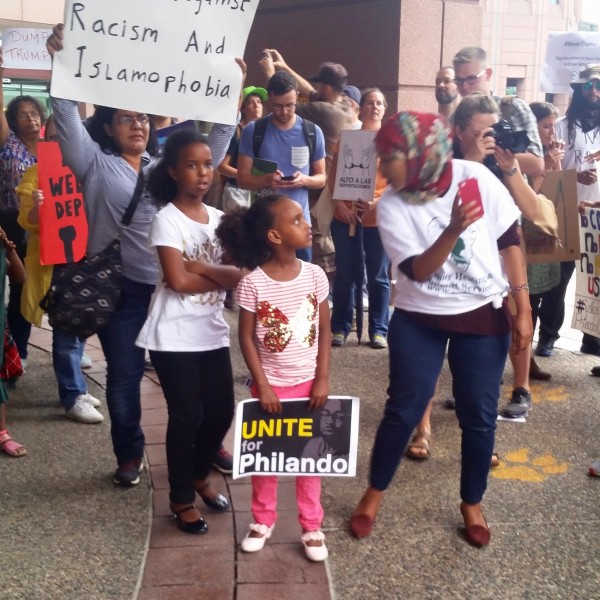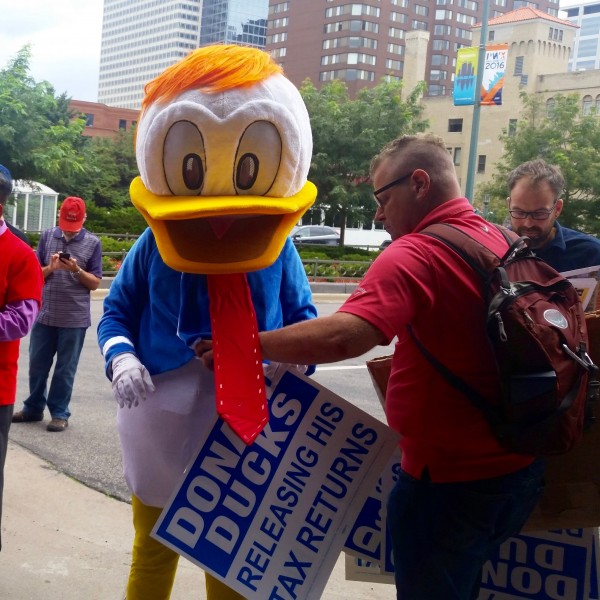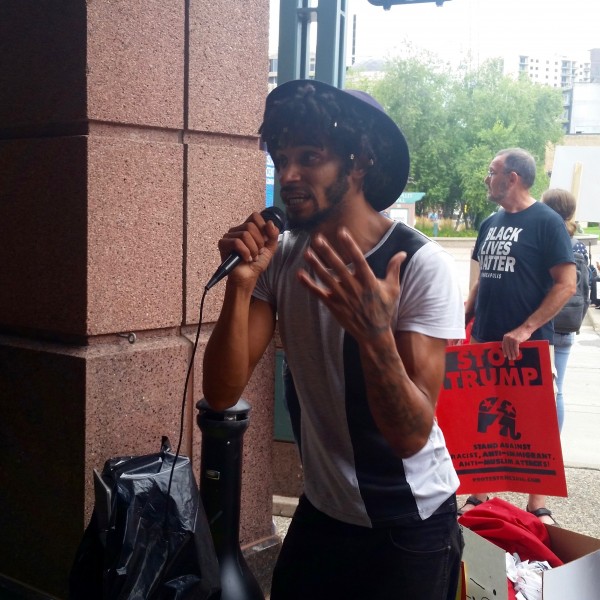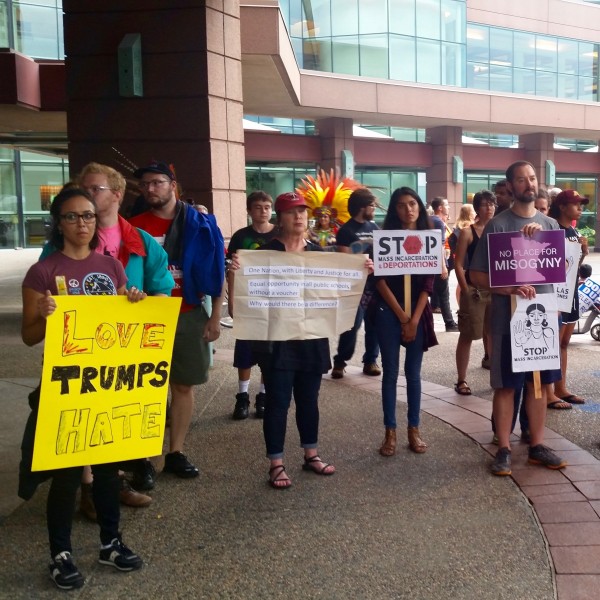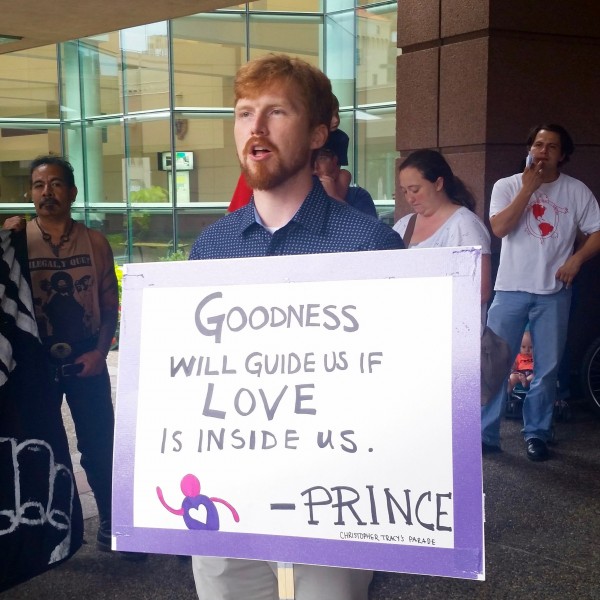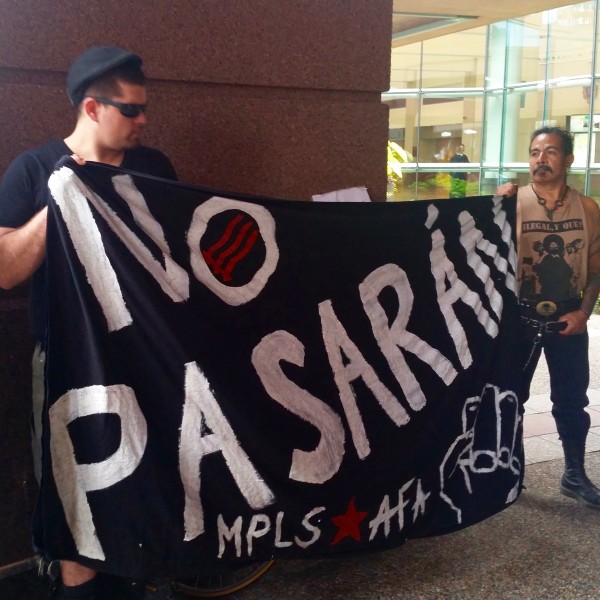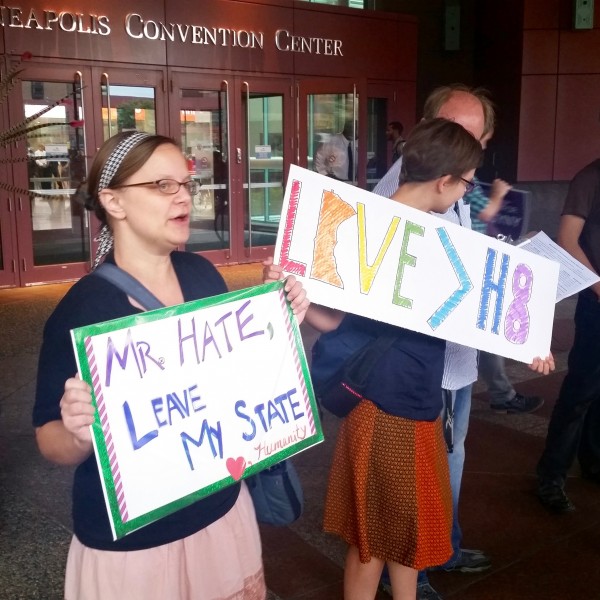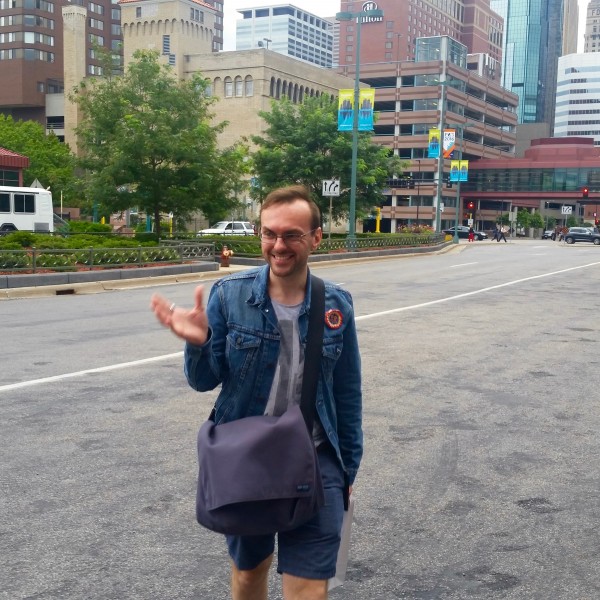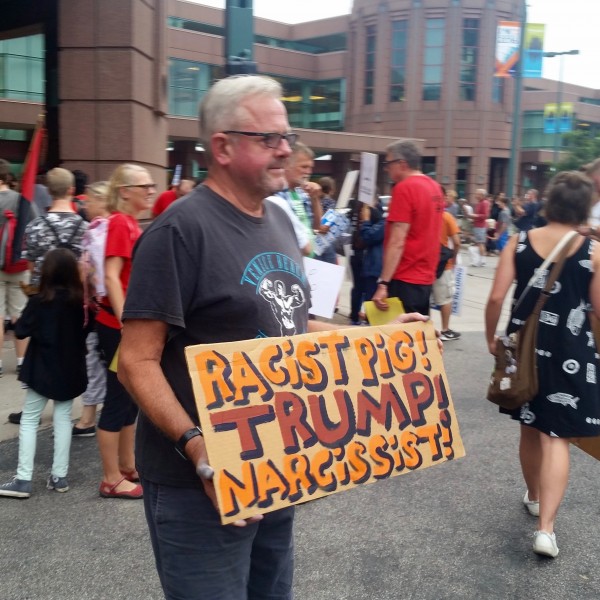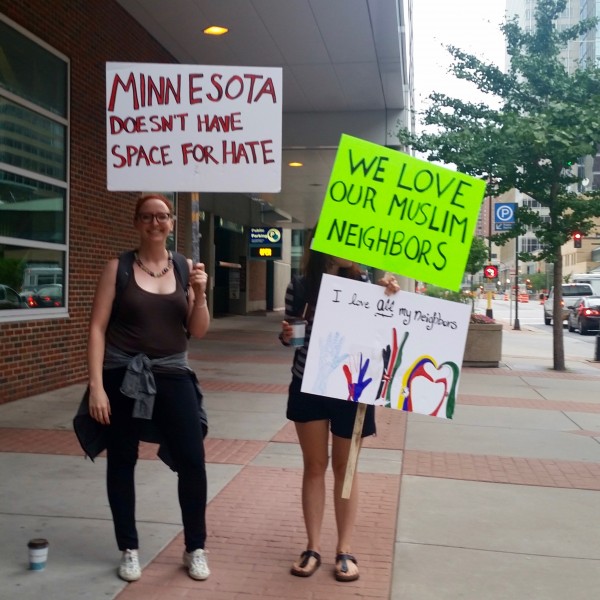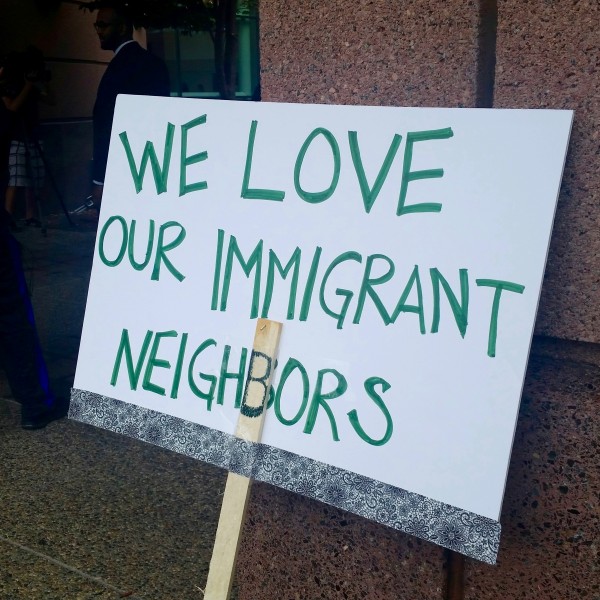 Trump hits Minneapolis, the city hits back

,