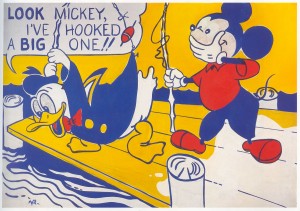 It is our hope that this new feature – the 'Tuesday to Tuesday Arts and Entertainment Calendar' will bring a lighter side to the fare. As we move into the dog days of summer, I'm open to tips and press releases regarding the events you or someone you know may be holding in the next few weeks. Feel free to e-mail data to me at andrew.james.stewart.rhode.island@gmail.com.
MY PICKS
Here is my selection of events that you should definitely consider checking out this week.
8/25
Open Life Drawing at AS220, 6 pm-8:30, $6
Take the time to learn a skill. Art is a way to free the soul from the doldrums of daily life.
8/26
MOVIES ON THE ROCKS: Breakfast Club at Ballard Park Quarry Meadow, Dusk (8:15-8:30), Free
The classic of high school angst and Saturday detention. After three decades, the hairstyles and music are simply hilarious, but the message remains the same.
8/27
Songwriters in the Round at AS220 Main Stage, 7 pm, $5
The opportunity to see some of the finest talents of the RI independent music scene.
8/28
Gallery Talk With Mara Metcalf at AS220 Project Space, 5:30 pm, Free
The ability to have a free gallery talk is worth your time, trust me.
8/29
Film Screening: (IT'S A) COMPLEX WORLD at Slater Mill, 8 pm, Free
The cult classic! This film is a bad caper picture, filmed at the -original- Lupo's, and featuring the music of the Young Adults.
8/30
Jay Brunelle, Bobby B. Keyes, "Sax" Gordon Beadle, The Young Adults at Slater Mill, 11 am, Free
Rudy Cheeks, saxophonist in the Young Adults, was one of this writer's mentors and deserves your patronage.
8/31
I admit it is a hard week and today was pretty rare. This is why I need people to e-mail me events!
9/1
Open Sewing Circle at AS220, 9 pm, Free
Why not? It is a skill that helps bring people together and form bonds well beyond the thread.
8/25
Stretch & Strength at AS220 Live Arts Dance Studio, 12-1 pm, $5
Open Life Drawing at AS220, 6 pm-8:30, $6
Intermediate Ballet Class with Danielle Davidson at AS220 Live Arts Dance Studio, 7:15 pm-8:45 pm, $13 per class/$60 for 6 classes
Single Lash, Future Museums, Pixels, and Twenty Four Hours at Psychic Readings, 9 pm, $5
Boot Leg Soul, John Paul Colasante, Not For Coltrane at AS220 Main Stage, 9:30 pm, $6
Beach House at Lupo's, 9 pm, $27 adv/$30 day of
8/26
MOVIES ON THE ROCKS: Breakfast Club at Ballard Park Quarry Meadow, Dusk (8:15-8:30), Free
Vinyasa Yoga with Julie Shore at AS220 Live Arts Dance Studio, Noon-1 pm, $5
Open Level Modern Dance at AS220 Live Arts Dance Studio, 6:30-8 pm, $13 per class/$60 for 6 classes
Music at Sunset – Super Chief Trio at Blithewold Mansion Gardens & Arboretum, 6 pm, Member $7, Non-Member $10
Arkham Film Society presents: THE NORTHVILLE CEMETERY MASSACRE at 95 Empire, 9 pm, $5
Jeff Lavender (Valencourt), Rich Ferri, Travis Alexander (Ghost Thrower), Ava Callery at AS220 Main Stage, $6
Earl Sweatshirt at Lupo's, 9 pm, $22.50 adv/$25 day of
Shark Rock at The Met, 9 pm, $8
8/27
Musette Explosion at The Towers, 7 pm, $15
Evening Yoga at AS220 Live Arts Dance Studio, 6:15 pm, $13 per class; $60 for 6 classes
Movies on the Block: BADLANDS at Grants Block, 7:30 pm, Free
2015 Burnside Music Series: Dirt Pony + DJ LaRochelle at Kennedy Plaza, 4:30 pm, Free
Songwriters in the Round at AS220 Main Stage, 7 pm, $5
Top 5 Fiend Presents: Seven Hats Parade, Debcaster, Hwuevo, Feng Shui Police at AS220 Main Stage, 9 pm, $7
Debcaster, Two Brothers, Feng Shui Police, The Novi Giants at AS220, 9 pm, $7
8/28
Gallery Talk With Mara Metcalf at AS220 Project Space, 5:30 pm, Free
Lulz! Comedy Open Mic Night at Psychic Readings, 9 pm, Free
Triangle Forest, Home Body, House Red at AS220 Main Stage, 9 pm, $6
8/29
Newport Stamp Act Protest Re-Enactment at Colony House, 1 pm, Free (Afterparty $25)
Traditional Irish Music Session at AS220 Bar & FOO(D), 4 pm, Free
Chalk the Walk at Providence Children's Museum, All Day, Free with Museum admission of $9.00 per person
Field of Artisans at South Kingstown Town Beach, 11 am, Free
Slater's Art and Manufacture Festival at Slater Mill, 11 am, Free
Film Screening: (IT'S A) COMPLEX WORLD at Slater Mill, 8 pm, Free
Morals, She Said That, Twin Foxes, Otp, and Forrest Fires at AS220 Main Stage, 9 pm, $6
Mike Mave, Nostalgia, Beth Killian, Sun of Sound, Big Scythe and SOL, and Aubrey Mable at The Met, $10 adv, $12 day of
8/30
Core Workout with Daniel Shea at AS220 Live Arts Dance Studio, 9 am, $5
Beginner Ballet at AS220 Live Arts Dance Studio, 10:30, $13 per class/$60 for 6 classes
Intermediate Ballet w/ Stephanie Albanese at 95 Empire Dance Studio, Noon, $13 per class/$60 for 6 classes
Jay Brunelle, Bobby B. Keyes, "Sax" Gordon Beadle, The Young Adults at Slater Mill, 11 am, Free
The Wankys (Uk), Who Killed Spikey Jacket?, Cabbageheads (Mi), and Funeral Cone at AS220 Main Stage, 9 pm, $6
8/31
Intermediate/Advanced Modern Dance at AS220 Live Arts Dance Studio, 6:30 pm, $13 per class/$60 for 6 classes
9/1
Stretch & Strength at AS220 Live Arts Dance Studio, Noon, $5
Open Life Drawing at AS220, 6 pm, $6
Intermediate Ballet Class with Danielle Davidson at AS220 Live Arts Dance Studio, 7:15 pm-8:45 pm, $13 per class/$60 for 6 classes
Open Sewing Circle at AS220, 9 pm, Free
Tuesday to Tuesday arts and entertainment calendar

,