Rhode Islanders for Tax Equity release a powerful new video today that explains why un-flattening the income tax code and increasing the rate that the richest residents pay would help to solve many of the issues that are currently plaguing the state.
The group, made up of many unions and economic activist groups from around the state, is pushing for passage of the Cimini-Mill bill which would increase income taxes for those who make more than $250,000 a year.
You'll notice the video says the tax rate was lowered in 2006. And if you're a regular reader of RI Future, you'll remember that House speaker Gordon Fox told me recently he wouldn't consider this bill this session because it is the first year that the new tax rate was in place. In actuality, the tax rate has been getting flatter since 2007 and this is the first year it is completely flat at the top.
Here's a chart showing unemployment going up as the top tax rate goes down: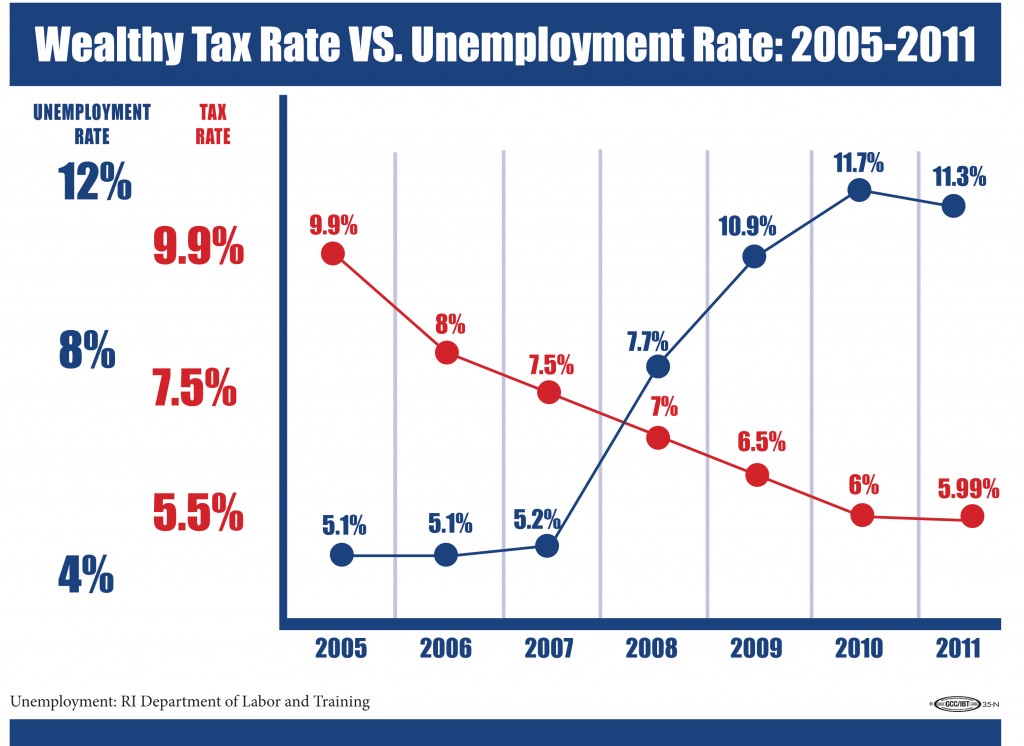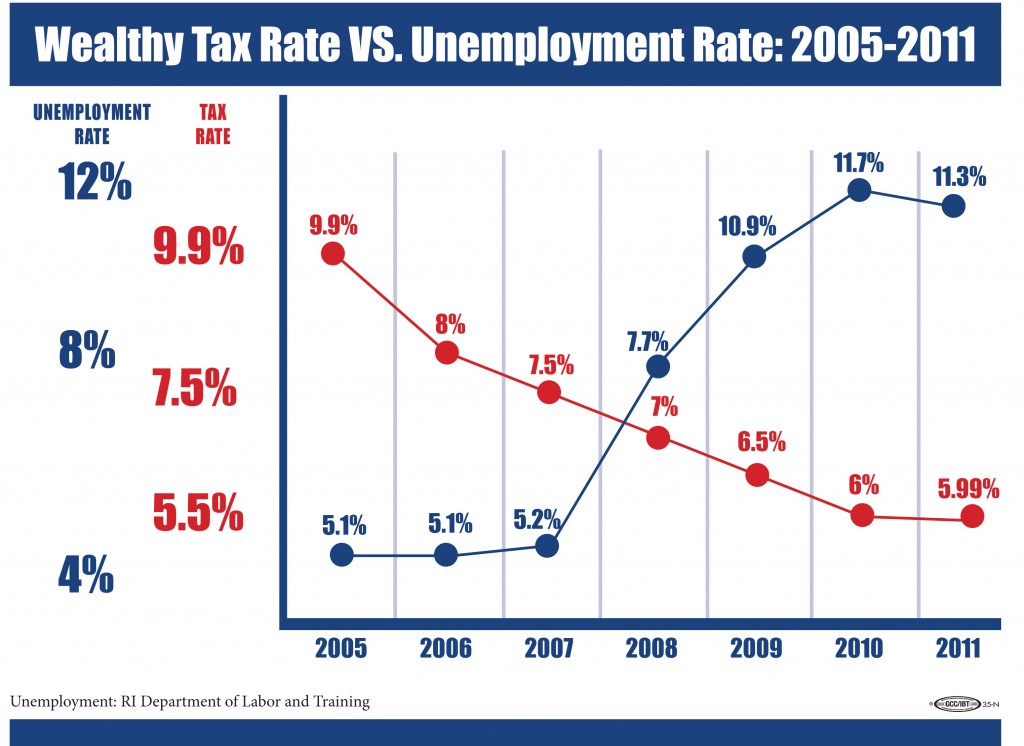 RITE has an interesting slogan on its website: "Rebuild RI the RITE Way." Not too far off from the Projo's new series of the state of the state's economy, "Reinvent RI." Interestingly, both efforts are designed to help Rhode Island get out of the economic mess it is in.
George Nee, president of the AFLO-CIO and a member of the group, added in a press release that such a move would be a boon for Rhode Island's struggling economy:
"Only the top 2% of income earners in Rhode Island will be affected by this bill. Our hope is that the other 98% will benefit through this increased revenue, which could be used to lower property taxes, help small business owners create jobs, stop college tuition increases, restore funding to programs for the neediest Rhode Islanders, and fix our roads and bridges. This is a bottom up campaign. We are hoping this video helps educate and motivate lower and middle-income Rhode Islanders and helps create a groundswell of support for this bill."
Video: Why Flat Tax Hasn't Worked For Rhode Island

,