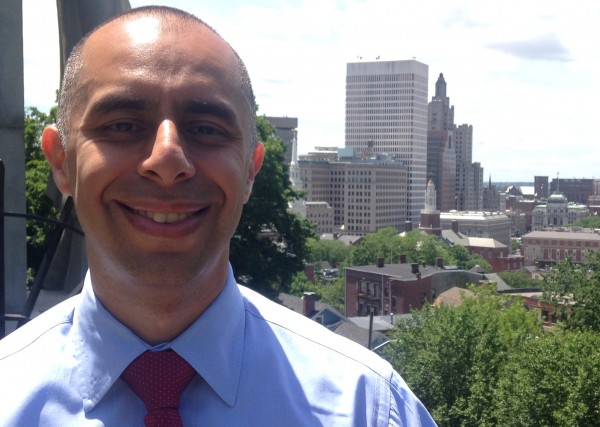 I'm an idealist. I think that government can be by the people and for the people. It's why I ran a hard campaign against Gordon Fox and it's why I am supporting a diverse group of people for public office. There needs to be both a positive change and a counterbalance to the 'way things are run in Rhode Island' that seems to be the default reset of our politics.
I invite you to vote for these people, not against others. That said, I'll also give a few anti-hits because it seems necessary.
FOR Mayor: Jorge Elorza
I first saw Mr. Elorza months ago at the Institute For the Study and Practice of Nonviolence's Martin Luther King event. He spoke softly and eloquently. Mr. Elorza is not a blowhard candidate. He doesn't know how to play the media circus the way a former felon turned talkshow host does. He offers himself, honestly.
AGAINST: Felons who have been convicted of betraying the public trust
The big signs are illegal. The former mayor doesn't care. It's a small thing, but it says so much. He's paid off a rape victim. He's been convicted of assault. He's been convicted of running a criminal conspiracy in City Hall. I have a friend who's been through the penal system, and he's spent the past few years doing amazing work to redeem himself. This "independent" candidate's been on a talk show and hasn't taken responsibility. He laughed at us in his autobiography. Yes, like every other citizen of Providence who lived here during his long tenure, I have some examples of good things that he's done. But let me ask you this: If you hired a guy as a babysitter to watch your daughter and he invited a bunch of his friends over to your house for a party, and they raided the liquor cabinets, robbed your coin collection and got arrested would you ever hire that guy to watch your daughter? Hello, Providence. It's one thing to fantasize about good times. It's another to put a bag over your head and hope that you're not being led over a cliff.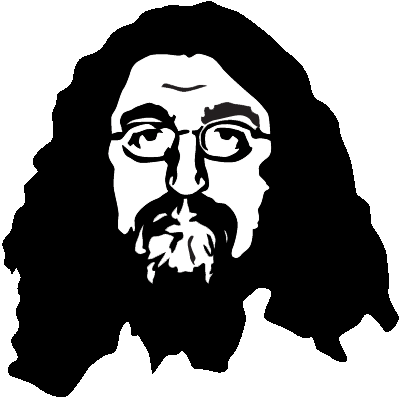 FOR Governor: Robert Healey
Yes, I completely disagree with some of his ideas. But the same is true for both of his opponents. What I like about Healey is his honesty and intelligence. He has run his (admittedly brief) campaign with integrity. He will be a complete counterbalance to the anointed dictatorship that exists in the General Assembly. Neither of the other two candidates impress me. Healey answers questions on his website with honesty and without the political trick of saying nothing that will lose you a vote. Is Healey a longshot? Probably. When people talk about wasting a vote, they're really trying to "game" the system. How about casting a vote that might really game the system?
FOR Lt. Governor: Cathrine Taylor
I've known Ms. Taylor since her son was at school with my children. She is hardworking, honest, and nice. She will do an excellent job with the non-position that is the Lt. Governor, and if something should happen to the governor, I would gladly support her.
FOR: Attorney General: Dawson Hodgson
Everything Mr. Hodgson has said impresses me. I'm tired of the 38 Studios crowd lingering in government. And having an attorney general who is in direct opposition to the "leadership" in the legislature strikes me as a great option.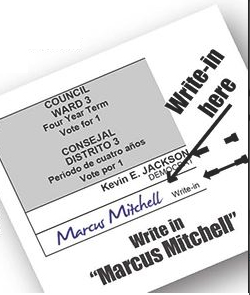 FOR City Council, Ward 3: Write in Marcus Mitchell
This is another personal contact. I met Marcus Mitchell when he joined the board of the Friends of Rochambeau. Mr. Mitchell worked hard to bring the Providence Community Library system into existence. No, I don't know enough about his policies, but I know he's an earnest man. He's running against Kevin Jackson, who would otherwise be unopposed. Mr. Jackson hasn't filed his campaign finance reports, and he has signed onto the Circus Parade to elect a felon. I can't support that.
FOR City Council, Ward 2: Sam Zurier
If they hadn't moved the line, I'd still be voting for Sam Zurier. He works hard. If you don't subscribe to his email newsletter about what's going on in City Council, you should.
AGAINST Bond Issues
Yes, I want all the good things. But the sitting politicians running for reelection won't raise taxes to pay for things. Instead, citizens are asked to vote on bonds. Nobody ever publicizes the true cost of these bonds, which adds about $5 million per $10 million to the cost of everything borrowed. There's $243 million on the table, which will cost us at least $340 million over time. Do the math.
AGAINST Gambling in Newport (and Providence)
Just No.
CONFLICTED on the Constitutional Convention
The fear campaign by the ACLU has worked. I'm frightened of outside interests. I'd like to think that Rhode Island would be immune from their PAC dollars. I want to see stuff change now, rather than at the convenience of the legislature. If there is a convention, I'm running.