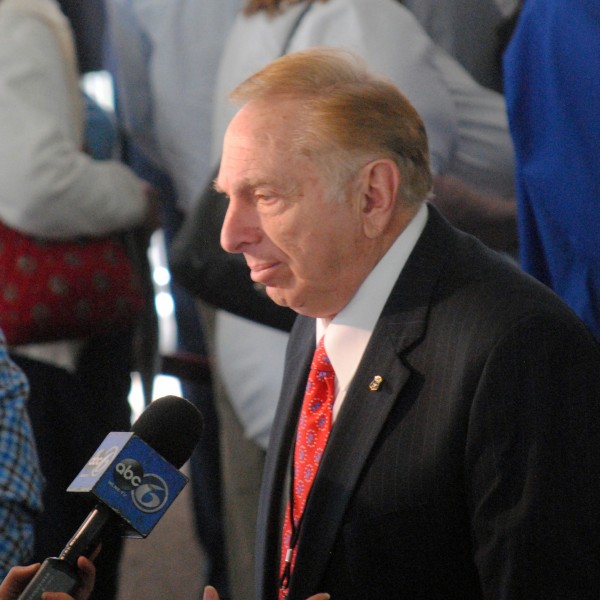 Bernie Sanders's surprise double-digit win was undeniably the big story of the night, but progressives can find even more good news from the turnout numbers.  At 121,923, total Democratic turnout was a whopping 98.6 percent higher than the GOP's 61,394. To put this in perspective, Obama only won 77.9 percent more votes than Romney.
To make these results even more stunning, the media's insistence on over-covering Donald Trump should have juiced the GOP's numbers, and the media narrative that the Democratic race is over should have depressed the Democratic numbers. But apparently not. The GOP also benefited from a three-way race, which should boost turnout over a two-way like the Democratic contest. Even with these advantages, Democrats solidly outperformed Republicans in turnout.
Unfortunately, some pundits have spun these results as good news for the GOP, pointing to the fact that GOP turnout was up over the 2008 primary. But that analysis conveniently forgets that John McCain had already sown up the Republican nomination by the time Rhode Island voted, while the Obama/Clinton race was very hotly contested.
In the real world, it is difficult to interpret these results as anything but more evidence that Rhode Island is moving to the left. On the right, some Republicans believe that voter anger at the right-wing Democratic establishment's policies will deliver a red wave in November. Some pundits have begun parroting their talking points. Channel 10 political analyst Wendy Schiller even posited that Donald Trump might win Rhode Island.  Fortunately, it looks like Rhode Islanders are too smart to vote for Trump.  If these turnout numbers hold, the Republican Party will have a rough November in our state.