There is a profound irony, no doubt influenced by President Barack Obama's neoliberal pedigree, that comes with watching the nation's first black president touch down in a country whose revolution was successful in part because its leaders abolished American-imposed Jim Crow racism laws overnight as part of their ascent to power. I am personally one who finds a huge level of solidarity with the Cuban revolution and look with great anxiety at what could take place in the coming years. And to encourage others to find similar solidarity, I would highly encourage they watch Steven Soderbergh's epic two part Che film.
Released in 2008 just after capitalism had proven yet again it is a force of destruction, the pictures bombed at the box office for a few reasons. It was long, in Spanish, and there was just enough anti-Communism left in the wider American public, prior to the Occupy Wall Street movement, to hinder a potential audience. But after eight years of an abysmal neoliberal presidency that has been one disaster after another, along with the revelations from Assange, Snowden, and Manning that show the NSA behaves worse than the Stasi ever did, I think there is a fresh audience waiting to watch this picture.
Part 1, The Argentine, is a fantastic war movie that retells the story of Che Guevara's leadership in the mountains of Cuba as they creep towards Havana, converting peasants and workers who live in poverty to their cause. As a frame narrative, Soderbergh shows in stark black and white Guevara's visit to the United Nations several years later wherein he rebukes the NATO-aligned western imperialists to cheers from the delegates representing the Soviet Union and Africa. Watching the film gives one a tremendous amount of respect for the cause of the Cuban Revolution, Fidel Castro, and Che. Watching Benicio Del Toro as Che lecture the UN about patria o muerte, one recalls the words of Frantz Fanon in The Wretched of the Earth:
Castro attending the UN in military uniform does not scandalize the underdeveloped countries. What Castro is demonstrating is how aware he is of the continuing regime of violence. What is surprisings is that he did not enter the UN with his submachine gun; but perhaps they wouldn't have allowed that.
Indeed.
Part 2, Guerilla, is about the ill-fated effort Che led in Bolivia trying to foment revolution. Due to a series of circumstances beyond his control, including sectarianism in the Latin American Communist movement caused by the Sino-Soviet split and a lack of tactical advantage that Che has responsibility for ultimately, the operation is an ill-fated debacle. Whereas the first film was a picture made up of wide panoramas, this second one is full of tight close-ups and atmospheric shots that make the story feel more like a suspense thriller. As we watch the mission fail, it brings home for the viewer why the efforts of Hugo Chavez, Evo Morales, Lula, and the rest of the Bolivarian revolution was so vital for the Global South. And that is how a film that ends with the death of the protagonist can be a happy ending, for we know the future has potential.
I am of course quite disturbed by recent developments in the Global South that demonstrate the empire is on the offensive. Recent events in South Africa led one ANC official to say that a coup was being fomented by agents in the American embassy and was based around Obama's Young African Leadership Initiative, an organization which expanded into the country shortly after the death of President Nelson Mandela. This is important to understand because Cuba is a historic ally of the ANC, having sent troops and weapons to aid them in the anti-apartheid border wars. At the same time, Argentina and Venezuela have seen American-backed electoral victories that deliver their people back into the maw of neoliberalism. Events in Bolivia and Ecuador also indicate this trend is a serious threat. Should Obama get his way, Cuba would be encircled by enemies once again while being wracked by debt that CEOs are arriving in Havana to unleash this week. Looking again to Fanon, we find these words: [T]he liquidation of the Castro regime will be quite peaceful.
For now, all we can do as Leftists is stand in solidarity against empire and war while agitating others to the cause.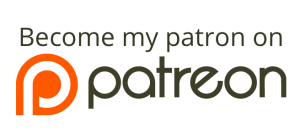 While Obama is in Havana, watch Steven Soderbergh's CHE films

,