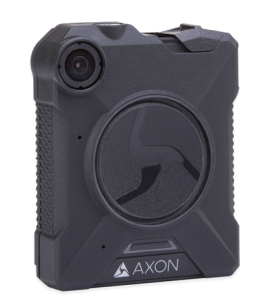 The Providence Police Department is in the process of finalizing their implementation of a Body Worn Camera (BWC) Pilot Program and working to establish procedures and regulations pertaining to it.
A draft of the proposal has been obtained by RI Future. Because it is a draft and not covered by the Access to Public Records Act (APRA), Evan England, Mayor Elorza's communications director, was unable to verify its authenticity. RI Future has independently confirmed that the draft proposal is the one currently under review.
The pilot program was presented at a meeting held Friday afternoon. Public Safety Commissioner Stephen Paré and Chief Hugh Clements were in attendance, as well as representatives from the City solicitor's office and several community groups, including the ACLU and the NAACP. Those who attended the meeting were given a week to submit potential revisions to the draft regulations.
Two companies are providing free trials of their body cameras, Taser and Vievu. The timeline is vague, and has not been confirmed by the mayor's office, but the PPD will have 5 weeks to test each company's equipment. Once the equipment has been tested, the city will apply for a Federal grant to help pay for the cameras. England was able to say that he knows there are no planned announcements on body cameras over the next few weeks but at the meeting it was suggested that the program could potentially be unveiled as soon as early May.
It is unknown how much public input will be allowed into this process.
This story is developing and there will be more on this as we get it.
Some specifics in the BWC proposal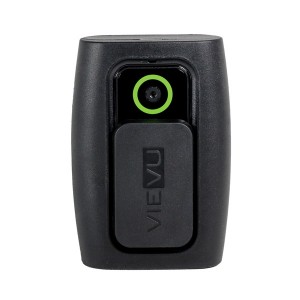 According to the draft proposal, which may be amended at any time, "It is the policy of the Providence Police Department to utilize body-worn camera equipment to record and document specific categories of law enforcement interactions with the public, and to institute parameters governing the viewing, storage and dissemination of the associated audiovisual recordings," according to the draft policy.
Under the BWC Pilot Program the department is issuing BWCs to selected uniformed and investigative officers. "The BWC Pilot Program will be examined to determine whether or not BWCs contribute to officer safety, provide evidence for criminal prosecutions, help to resolve complaints made against personnel, and foster positive relationships with the community. BWCs are only intended to record that which an officer could potentially observe or hear using his/here own senses of sight and sound."
The pilot program is considered a "work in progress" and it is possible the procedures outlined may be amended when the procedures run up against the "real world."
Officers will be issued a particular BWC. Officers must continue to write their reports as before. They cannot write "refer to video" but must complete a thorough and detailed report.
Officers are required to activate their BWCs under the following circumstances:
All enforcement encounters where there is at least reasonable suspicion that a person has committed, is committing or may be involved in criminal activity. This includes, but is not limited to, self-initiated stops and dispatched calls for service.
All enforcement encounters where there is reason to believe that the individual is committing a violation for which a summons may be issued.
When initiating and conducting all vehicle pursuits.
When conducting all vehicle stops.
Taking or attempting to take an individual into custody (i.e. arrests, mentally ill persons/protective custody situations, etc.)
All incidents involving a reportable use of force, as soon as and whenever practicable.
Any public interaction, regardless of context, that escalates and becomes adversarial.
All building searches/entries made pursuant to criminal or investigatory purposes.
Whenever an officer judges that it would be beneficial to record an incident, but only when recording does not contradict Section "C", below.
If the officer does not activate the BWC under the above regulations, the officer must report the reason why to an immediate supervisor both verbally and in a written letter.
The BWCs should not be activated under the following circumstances:
During encounters not directly related to official activities in the proper performance of police duties.
During the performance of non-departmental functions or administrative duties within a Department facility.
In places where a reasonable expectation of privacy exists, such as, but not limited to, the interior portions of domiciles, hospital emergency rooms, locker rooms and restrooms.
Whenever a potential witness requests to speak to an officer confidentially or desires anonymity.
Whenever a victim or witness requests that he or she not be recorded and the situation is not confidential.
Whenever dealing with victims of sex crimes or child abuse.
Whenever a victim requests that he or she not be recorded as a condition of cooperation and the interests of justice require such cooperation.
To record any personal conversation of or between another Department member or employee without the recorded member's /employee's knowledge and permission
Whenever the identities and/or investigative techniques of undercover officers would be compromised.
Whenever performing or present during a strip search of a detainee.
Officers who make a prohibited recording must make a request for deletion to their immediate superior as soon as practicable.
Officers must inform, as soon as practicable, that they are recording by using the phrase, "I am advising you that our interaction is being recorded." That said, permission from the subject is not required to record.
The BWC can not be stopped until the interaction is complete. Interruptions or premature terminations of recordings need to be reported and justified.
The recordings collected will be considered the property of the PPD. Members of the PPD may not copy, publish, share or disseminate any BWC audio or video without the permission of the Chief of Police or the Commissioner of Public Safety. Also, the recordings may not be edited, deleted or altered. They may not be stored on a cloud server or other media storage devices.
Video will be stored for 90 days, at which time it will be automatically deleted unless it is ordered to be archived.
It is a violation of the policy for recordings to be reviewed solely for the purposes of searching for instances of Department members committing violations of law or Department policy, unless reviews are related to a specific complaint, allegation or incident.
Pilot program for PPD body cams underway

,