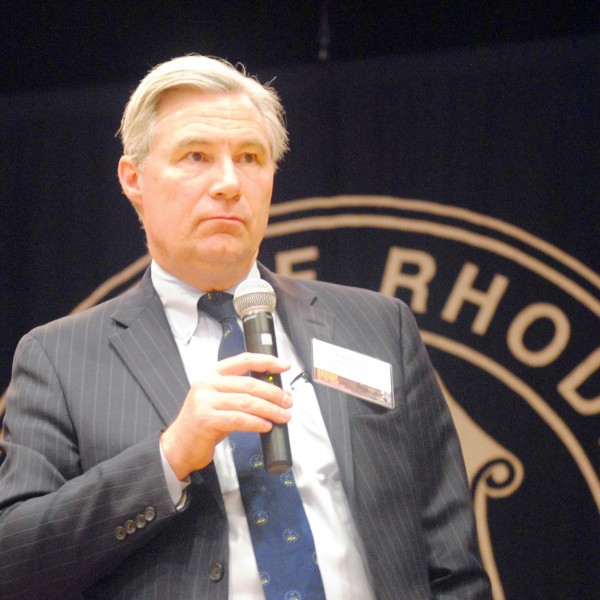 Senator Sheldon Whitehouse wrapped up his keynote address at a University of Rhode Island Climate conference addressing members of Fossil Free RI who stood in the room silently holding signs asking him to weigh in against the proposed power plant in Burrillville. Among those holding signs were Lisa Petrie, who was recently arrested in Governor Gina Raimondo's office after refusing to leave the building until the Governor agrees to meet with residents of Burrillville about the plant, and Professor Peter Nightingale, who was arrested in Senator Whitehouse's office protesting fracked gas in 2014.
Whitehouse mistakenly refered to the sign holders as members of FANG, but of course FANG was in Boston during Whitehouse's keynote, as can be seen here. Whitehouse seemed to say that while he appreciates the efforts of those holding signs, his priorities are on things other than preventing the expansion of natural gas infrastructure in Rhode Island.
I think the biggest message here, though perhaps not the one Whitehouse intended to deliver, is that the residents of Burrillville can count on getting no help from their Senator on this issue.
They are on their own.
More on the climate conference will be released over the weekend.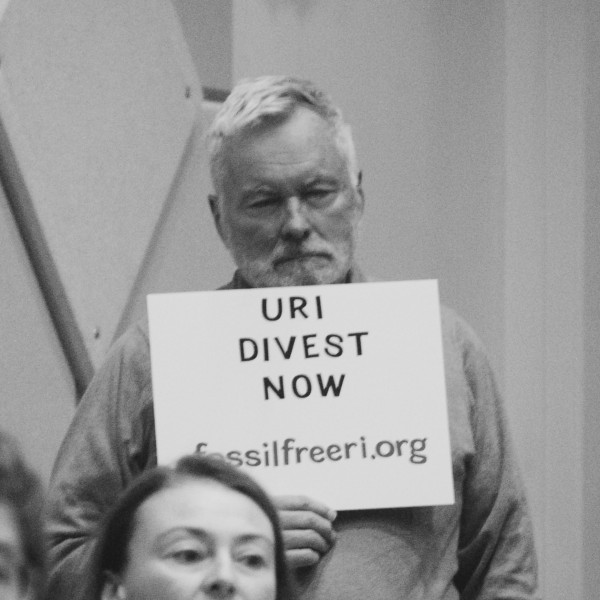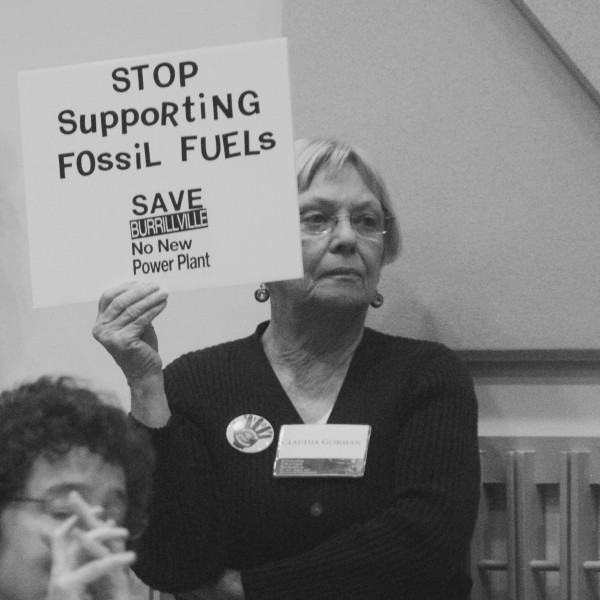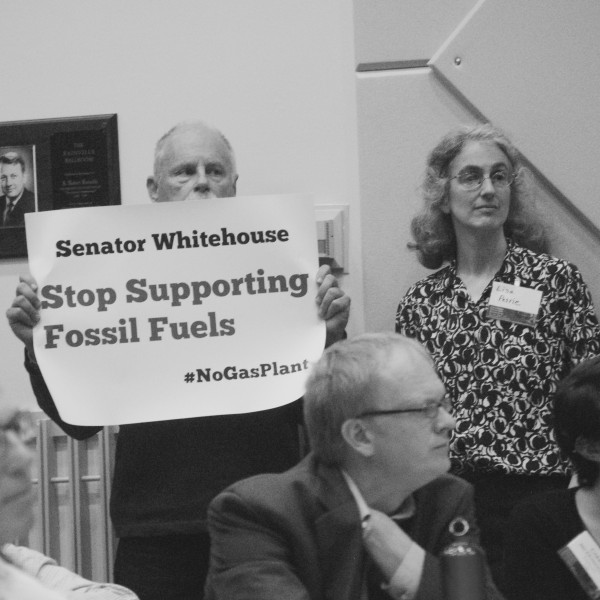 Here are Senator Whitehouse's full comments:
Whitehouse addresses power plant protesters

,