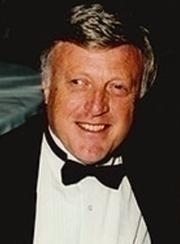 Local developer and state Historian Laureate Patrick Conley penned an op/ed in the Providence Journal that caused quite a stir among progressives and environmentalists.
The first half of the post was an articulate account of Rhode Island's industrial heyday, such as it were. The second half is a baseless screed against government regulation in general and the Department of Environmental Management in particular. It's the second half that rubbed people the wrong way.
John McDaid quickly asked the Secretary of State to remove him from the honorary position calling it a "vicious attack … including unsubstantiated charges and slurs on the character and professionalism of the members of this state agency." Steve Ahlquist suggested Conley be replaced with labor historian Scott Molloy. Conley himself even weighed in on the matter. And Save The Bay Baykeeper Tom Kutcher told me, "All around the office, everyone was offended by that article."
Kutcher said data suggests Conley's concerns are not even widely-held by small business owners in Rhode Island. The Baykeeper wrote a blog post in December 2013 calling attention to an EDC survey of local business owners that found none took issue with state environmental regulations. He wrote:
The report detailed the results of a survey in which 709 small business leaders were asked to rank the importance of a list of "challenges" facing their businesses. The list included health insurance costs, federal regulations, state regulations, and other potential expenses or impediments. State regulations were identified second to health insurance costs, and respondents were asked to identify the regulations that were most burdensome. The report listed all State regulations that were identified by more than one respondent, and not a single environmental regulation was among them.
If business owners aren't bugged by DEM regulations, this begs the question: why is state environmental agency in the Historian Laureate's cross hairs?
It turns out that Conley's no stranger to running afoul of state pollution laws. Currently he and DEM are in court over two separate issues, said Gail Mastrati, spokeswoman for DEM. Both involve properties Conley owned that leeched toxins onto abutting properties, according to DEM documents.
One, which DEM has been investigating since 2001, involves an old gas station on North Main Street in Burrillville with six underground tanks that DEM believes leeched gasoline and other pollutants onto neighboring properties, according to DEM documents.  The other case, which DEM has been involved with since 2004, concerns a former jewelry finding company in North Providence that leached "chlorinated volatile organic compounds" into the groundwater on abutting properties, according to DEM documents.
Conley even seems to tacitly address these alleged violations in his ProJo piece: "Ironically, the success and the pervasiveness of our bygone industrial endeavors have created the allegedly contaminated conditions throughout Rhode Island that allow DEM to thrive. That arbitrary agency has mandated that we return a site to its pristine, pre-colonial condition before development can occur upon it."
There can be little doubt that when he writes about "allegedly contaminated conditions" he is doing so as a litigant, not a historian. But the average reader of the paper of record's op/ed page would have no way of knowing this beyond this disclaimer at the end of his piece: "Patrick T. Conley is a historian and a developer. In the latter capacity he has clashed at times with state environmental officials."
Either way, historians shouldn't offer their expertise on issues in which they have a financial interest. Doing so, I think, shows a lack of respect for the role historians play in informing future generations about our culture. And that to my mind is conduct unbecoming of a honorary historian laureate.