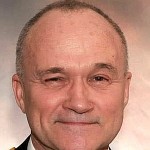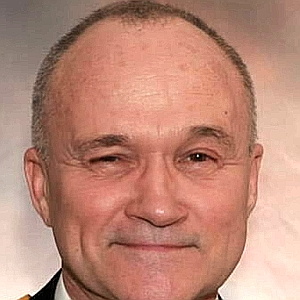 Yesterday's action against New York City Police Commissioner Ray Kelly by Brown University students and local activists has sparked the usual outrage from both liberals and conservatives about the loss of civil discourse.
Rod Carri, commenting on ProJo.com, said,
These spoiled brats would be the first to holler about their First Amendment rights being violated. Yet, they feel they can deny Ray Kelly his right to free speech. So typical of hypocritical libs.
Even some of those who agree with the main point of the protesters, that the policies Commissioner Kelly champions are unconstitutional violations of human rights, have decried the protesters. Words like "uncouth" and "intolerant" are being bandied about with no sense of irony, given the years of violations suffered by the mostly minority victims of Kelly's policies. There are calls for protesters to adopt the mythic patient suffering of MLK and Gandhi, who apparently never interrupted anyone to make their points.
First off, the idea that the protests somehow interfered with Kelly's "free speech" rights is absurd. The First Amendment applies only to actions on the part of the government to silence speech. This was an action of people exercising their own free speech rights. Kelly's views are easily and readily available; he has stood before a microphone more often than not during any given waking hour.
The views of Kelly's opponents, however, are less likely to be given national press and airtime. By being uncouth and civilly disobedient, Kelly's opponents got their message out: We don't tolerate racism in Rhode Island.
Had the protesters been polite and well-mannered, the story would have been buried deep inside the ProJo, under the headline, "Commissioner Kelly defends stop-and-frisk at Brown."
Secondly, India wasn't freed because Gandhi waited for the Q&A period at the end of a British diplomat's talk to make his points, and MLK did not politely request an end to centuries of racism. These great civil rights leaders demanded their rights.
Both MLK and Gandhi spent time in prison for upsetting the status quo, doing things those in power thought were jailable offenses at worst and "uncouth" at best. Pinning our cultural opponents in socially constructed systems and then criticizing them for thinking and acting outside the box is a classic way of giving the appearance of an open society while simultaneously denying the right to dissent.
Why we shouldn't listen to Ray Kelly

,