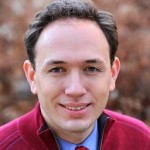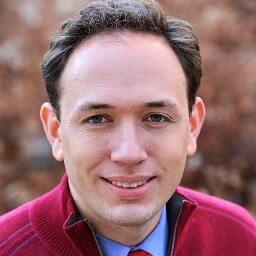 In the TV Commercial War that is the Democratic primary campaign for governor, Angel Taveras has tacked away from his defensive stance against Gina Raimondo to launch an offensive front against Clay Pell.
Pell's campaign, in response, tacked away from what I called it's positive campaign strategy, saying in an email:
For weeks now, Mayor Taveras and Treasurer Raimondo have been lobbing negative attacks at one another. At the same time, Clay has been focused on one thing — talking with Rhode Islanders about the new ideas and fresh approach he'll bring as Governor, and his real plan to get our state back on course.

Because of the growing momentum of our grassroots campaign, Mayor Taveras has now turned his mudslinging in our direction. We, however, firmly reject the politics of attack and innuendo. Clay learned from his grandfather that campaigns shouldn't be about tearing people down, but should be about ideas for the future.
I also wrote that Pell was playing the role of spoiler in this three-way battle. Several respected progressive voices chimed in to correct me. In a comment on that post, Will Collette, publisher of the Progressive Charlestown blog, wrote:
I've been hearing this "Clay is a spoiler" line coming from the Taveras camp for weeks and I don't buy it.

Taveras is running a lack-luster campaign, can't raise the money and has surrounded himself with more than a few good ole boy synchophants. It bothers me to see guys on the city payroll playing whips and enforcers for the Taveras campaign. I heard one of them, after a particularly ugly incident, tell a colleague why he acted like a jerk, saying "hey, I work for the guy."

Yeah, the "Headstart to Harvard" line was good when he started the campaign, but what else does he have except whining about how Gina is running ads against him? What did he expect?

That he's losing ground while Clay is gaining begs the question of who's the spoiler – Clay or Taveras?

The Mayor said that for people like me, who REALLY don't want to see Raimondo become Governor, he's the only choice and that supporting Clay Pell only makes a Raimondo win more likely.

Bullshit.

If Angel Taveras really believes in "anybody but Raimondo," maybe he ought to consider withdrawing and supporting Clay.
Another commenter put it more poetically.
And ardent Clay Pell supporter Bob Walsh wrote this on a Facebook post:
You will know Angel is in third place when he goes negative on Clay too. Then those who support Angel because they despise Gina will have a choice – sticking with their candidate, who is now in the spoiler position, or joining the people-powered, positive campaign of the only Democrat in the race that no labor or progressive voter can oppose on the issues. The next 5 weeks will be fascinating!