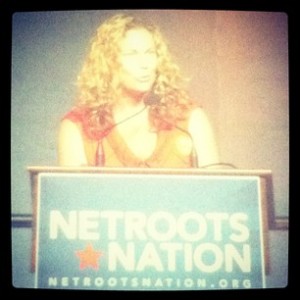 So in the 2011-2012 General Assembly class, roughly 1 in 4 legislators were lawyers. Now, that's a considerable over-representation. Thus it's not surprising to me that the legislature typically starts its session about the time court gets out.
Lawyers are also adept at writing laws, typically in legalese (despite there being more efficient and understandable ways to write legally binding documents in plain English). Any legislator or citizen that wishes to pass a bill must likewise be able to write in language understandable to lawyers, but much more difficult to parse for the average person.
This over-representation of the legal profession (and other professions) has led some to point out that our legislature is vastly different from the people it represents. This is a national phenomenon, as RIPR's Ian Donnis pointed out in October. Mr. Donnis limited his discussion to Rhode Island's federal officers, but our farm team, state government, is also vastly different from the people it represents. So the question is, how do you create a legislature more representative of the people of Rhode Island?
Moderate Party Chair Ken Block has a "solution": shorten the legislature's amount of time in office to three months a year. That idea might appeal to the small-government types Mr. Block sort-of represents, but it's ultimately irrelevant to the question above. Whether it's one day or twelve months without holidays or weekends, how often the legislature meets is not going to.
We have to make Rhode Island's legislature more representative of its people.
Yet, there remains little incentive to serve. Beyond the amount of abuse you're going to take (we can argue whether that abuse is warranted or not), the legislature is a demanding job for little pay. Your constituents need your assistance at all hours, regardless of whether you have cows to milk or legal documents to file. You are reasonably likely to spend the period from June to November running for office; though a number are fortunate enough that Rhode Islander apathy and Democratic inertia combine to allow them to run unopposed or avoid either a primary or general election.
A problem small-government types like Mr. Block run up against is that we consider that legislative work is "public service." So is fire-fighting, police work, or any of the other various services that governments provide. Yet all of those workers are compensated. There has been so much antagonism towards compensation for RI legislators that 30 lawmakers refused their mandated raise. While far too many of us struggle to make ends meet, these lawmakers are literally turning down money.
Recognizing that there is a disconnect between the constituent and their representative, that the latter is in a privileged position, hurts no one. But attempting to pass off that the solution to this issue is halving the number of months the legislature serves is disingenuous at best and intentionally misleading at worst.
Few working people have both the time to take off or the money to spend to mount an effective campaign against incumbents. Among those that can, even fewer are likely to find employers who are willing to let them leave work early, or take a break to field constituent calls. Is it any wonder why such a system favors the wealthy,  the different, the unrepresentative would-be representative?
We need to reform our campaign finance laws, and we need a wage for our lawmakers that would allow them to take care of themselves and their families while being able to give their full undivided attention to the needs of their constituents and their state. Until then, we will have to rely on those extraordinary individuals that heed these words from Rep. Teresa Tanzi's keynote speech to Netroots Nation 2012:
You need to join me. Take the next step, run for office. Yes, you. The one with the family, the job, the crushing load of schoolwork, the fuller than full plate. YOU! Anything less than full participation will not be enough.

Now, can you hear I'm talking to you? I need

you

standing beside me when the doors close to the public, and the negotiations begin. I need

you

sitting beside me, after the debate ends, the votes are taken and a proposal becomes law. I need your voice to be the voice of all the women, families and children who are voiceless and invisible. I need you to join me. You. I am talking to you.
---
EXTRA: It was pointed out to me that a reduction to three months would also likely reduce the likelihood of a public hearing on any specific bill.