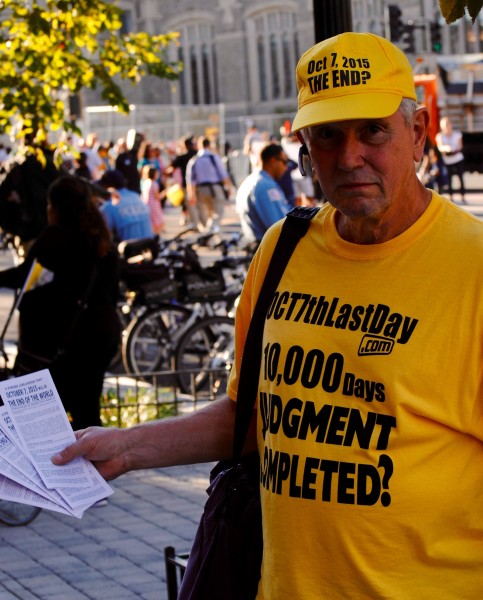 During the recent visit of Pope Francis to the United States, in every city he visited, (Washington DC, New York City and Philadelphia,) there were people at the fringes of the largest crowds wearing bright yellow shirts, often carrying large yellow signs, handing out literature proclaiming the end of the world for today, October 7, 2015.
The eBible Fellowship had previously predicted the world would end in May, but this time, Chris McCann, the founder of the fellowship, assures us all that the world will be "Annihilated" and that today is the day.
I spoke to a woman distributing these eschatological flyers outside the Philadelphia train station. I asked her if she truly believed the world would end on October 7 or if this was a paid temp position. Sheepishly, she admitted she was getting paid, and doesn't think the world is really going to end.
Maybe this will be something you can tell your grandchildren about, I said.
She smiled at that.
Most religious claims are unverifiable. We can't measure souls or disprove life after death. These claims persist because no definitive proof of their falsehood will ever be presented. The best a nonbeliever can do is say, "I see no evidence to believe in Gods or souls or miracles."
But those predicting the End of the World, a one time event with no historical precedent, are easily disproved time and time again. All you have to do is wake up the day after.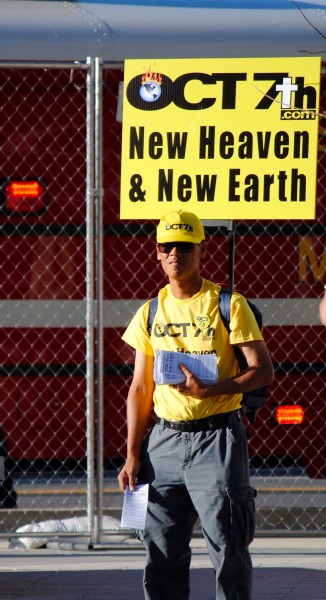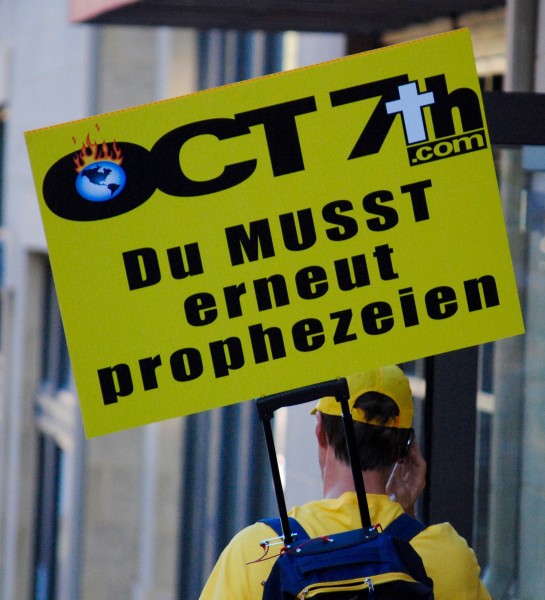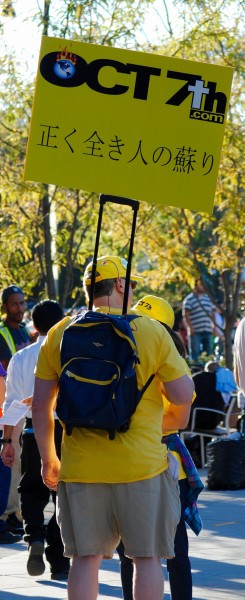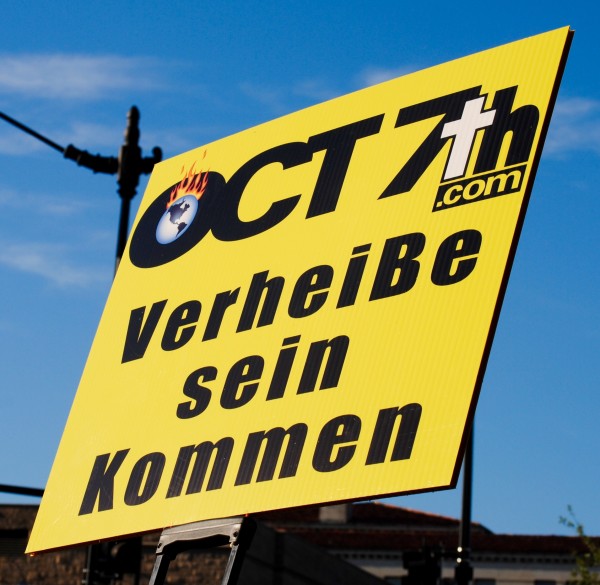 World ends today. See you tomorrow!

,