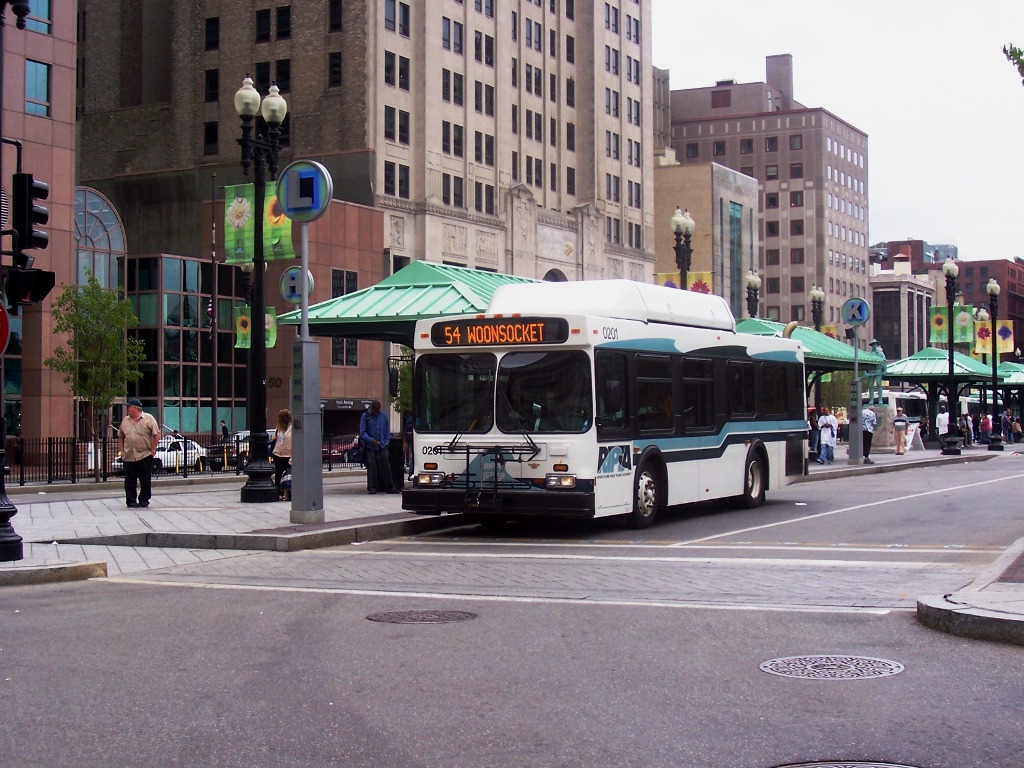 Have you heard about the $17 million "Downtown Enhanced Transit Corridor" grant that the city of Providence received for the Rhode Island Public Transit Authority to develop a 6-stop enhanced bus corridor to run from the Providence Railroad station to a new bus hub in the hospital district?  Its largely the route originally planned to be for a streetcar.
RIPTA is organizing a "stakeholder" group to advise on implementation, the first meeting of which is scheduled for October 24.  The RIPTA Riders Alliance, of which I am a member, was invited to participate.  An open public meeting for all may be scheduled later.
$17 million should be enough to be a potential game-changer for downtown and for RIPTA, both of which are struggling.  Indeed RIPTA ridership has dropped significantly in the last 2 years, from about 20 to 18 million riders. Not long ago the RIDOT Director publicly called RIPTA a "failure" because of our low commute by transit rate.  The decision by Citizens Bank to locate a huge corporate "campus" west of I-295 where there is no transit is an indication of how little RIPTA can matter to employers.  Downtown is hurting too, from the long empty "Superman" building to the well publicized perception of unpleasant conditions and "chaos" in Kennedy Plaza.
RIPTA planners have said they intend to use the $17 million grant to jazz up the bus stops with enhanced amenities, to buy some ultra-clean hybrid buses, and have six of their lines (#1,3,6,51,58,72) routed on the
corridor to ensure very frequent service.
While this includes some good ideas, at $2/ride, soon likely to be $2.50, I don't see how this will attract many new riders who don't already have a pass or ride free anyway.  I don't see how this expensive fare will do much to attract attention of those wanting to do business that might lead to economic redevelopment. Thus I suggest that the buses RIPTA wants to buy be used to establish a free loop on that corridor.
About a year ago the Coalition for Transportation Choices hosted a meeting here with invited speakers from Denver, Minneapolis and Hartford where transit initiatives were successful in building ridership and spurring economic development.  One thing Denver and Hartford (New Haven too) did to help do this was to institute a free bus shuttle connecting their train stations, also on the periphery, to key central locations.  So this can be done!  I'll also add that having lived in Oregon 1974-75 when Portland OR was considered a failed city with a dead downtown, one thing they did, (Seattle too) to turn things around was to institute a fare-free downtown zone to get people more used to using transit and to come downtown where they can get around easily.  This was a great success even if it could not be sustained through the 2008 recession.
Not just those that love cities, we all have a stake in having our central city and transit system succeed as they have so much potential to contribute to the problem of combating climate change.
Those who think this is an idea worth exploring  need to encourage RIPTA to reconsider.  Operating funds for the shuttle is a problem, but if there is a will to do so perhaps Federal "CMAQ " funds  can be reprogrammed for this purpose, at least for a few years.  (CMAQ helped support operating the old Providence-Newport ferry and the South County commuter rail.)  After the bad publicity on Kennedy Plaza, both for the buses and the city, something needs to be done to get positive attention.  And a free shuttle will help strengthen the value of our Northeast Corridor location and commuter rail access TO Providence, from the north and south.
This project, together with enhanced policing and better services for the homeless and mentally ill in the Plaza, can begin to turn the situation around for the better.   For reasons of environment, economy, and quality of life, and for those who love cities, we don't want to squander this opportunity created by this grant to make a real improvement on our economy, environment, and quality of life.