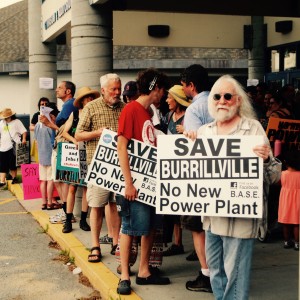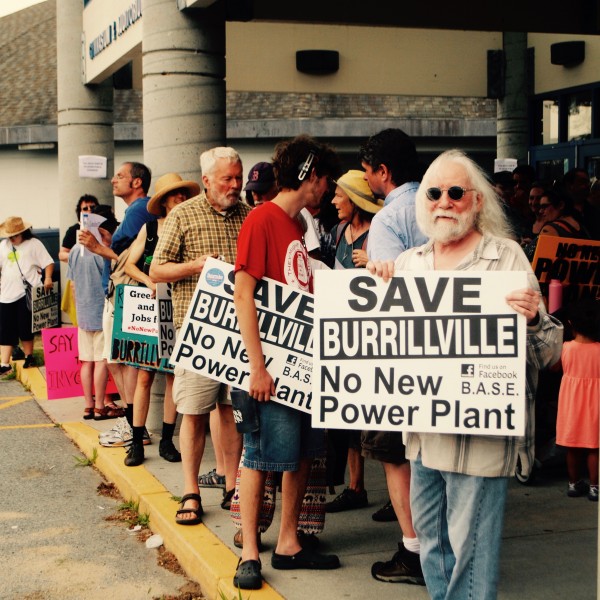 On Wednesday the Burrillville Town Council will be discussing the proposed tax treaty with Invenergy, the company that wants to build a $700 million fracked gas and diesel oil burning power plant in the town. The timing of this discussion could not be worse. Invenergy just successfully petitioned the Energy Facilities Siting Board (EFSB), the governmental body tasked with with approving or rejecting the plant, for a 90 day extension on their application. Because Invenergy can't find the water it needs to cool the plant, for the first time the company is on the ropes. Approving a tax treaty at this time will give the company a much needed win, and might turn the tide in their favor.
Invenergy is searching for the water they need. An Access to Public Records Act (APRA) request from RI Future has revealed that Woonsocket Mayor Lisa Badelli-Hunt's office has had two meetings with Invenergy officials. On September 7 there was a 30 minute meeting and on September 20 there was a 60 minute meeting. Other meetings may have occurred since then. We know from statements made at the October 3 Woonsocket Town Council meeting that these discussions were not about siting the plant in Woonsocket. These discussions, assumed to be ongoing, are about water. Whatever bargaining position Invenergy has in their discussions with Woonsocket, or any other entity contemplating providing the water Invenergy needs, will be enhanced by the existence of an approved tax treaty.
Passing a tax treaty will send mixed signals to the rest of the state. On September 22 the Burrillville Town Council issued a strong statement in opposition to the proposed power plant. They sent out missives to cities and towns through Rhode Island, Connecticut and Massachusetts asking for other town and city councils to pass resolutions in solidarity with Burrillville. So far at least four municipalities have done so, Lincoln, Glocester, North Smithfield and Middletown. How foolish will these councils feel if Burrillville proceeds to negotiate with the company they've asked for support in opposing? How eager will other municipalities be to pass their own resolutions going forward?
Jerry Elmer, senior attorney for the Conservation Law Foundation (CLF) believes that the Town of Burrillville "is under zero obligation to enter into a tax treaty," adding, "By 'zero obligation,' I mean: zero legal obligation, zero ethical obligation, zero political obligation. The Town has tax laws on the books, and those existing tax laws will determine Invenergy's tax obligation if there is no tax treaty.
"Invenergy can (and likely will) make all kinds of threats about what will or will not happen in the absence of a tax treaty, but the threats are empty," continues Elmer, "The bottom line is that: (a) The Town can simply choose not to enter into a tax treaty. (b) If the Town chooses not to enter into a tax treaty there is nothing that Invenergy can do. (c) If the Town chooses not to enter into a tax treaty, it is virtually certain that Invenergy will go away.
"But can't Invenergy sue the Town of Burrillville to try to force the Town to enter a tax treaty?" asks Elmer, before answering, "Technically, the answer is "yes," Invenergy can sue the town – and, yes, the town would have to spend some money to defend such a lawsuit. But Invenergy could not win such a lawsuit.  Remember what law school professors like to say: 'You can always sue.' I can sue you for wearing a blue suit (or for your taste in movies). But just because one can bring such a stupid, frivolous lawsuit does not mean that one can win such a stupid lawsuit.
"So, too, with Invenergy and a tax treaty.  The Town of Burrillville can decline to enter into a tax treaty with Invenergy, and there is nothing Invenergy can do to force the issue.
"The message to each and every member of the Town Council is simple, so simple it can be put into a single sentence: 'Vote down any tax treaty.' Or: 'Don't even vote on a tax treaty.' Or: 'Don't vote on a tax treaty, and don't approve a tax treaty.' None of those sentences is complicated; none of those involves weird, technical legal mumbo-jumbo.  Everyone can understand the point."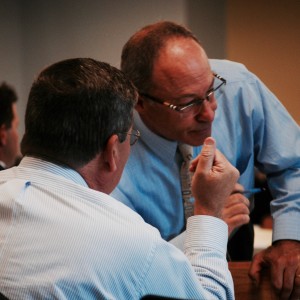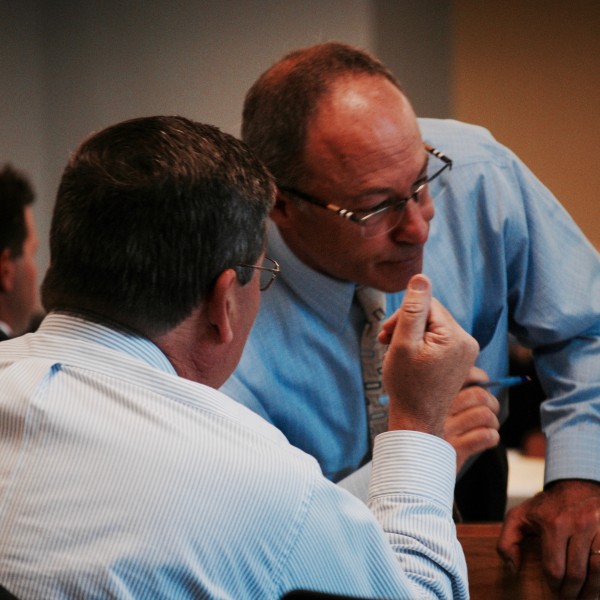 Attorney Alan Shoer, of Adler Pollock & Sheehan, has been representing Invenergy during their application process in front of the EFSB. A look at Shoer's bio page on his law firm's website runs down his skills and accomplishments. Shoer is presented as an expert in "all aspects of energy, environmental, and public utility law." He has "experience in wind, solar, hydro and other renewable energy matters," and "has represented developers, investors, contractors, utilities, and municipalities in several successful and innovative sustainable energy projects."
Note what Shoer does not include in his online resumé: Anything at all to do with his strong advocacy for companies that want to expand Rhode Island's dependence on fracked gas.
Like Governor Gina Raimondo, who never misses an opportunity to publicly champion wind and solar power but downplays her support of fracked gas, and like Senator Sheldon Whitehouse who humbly accepts the laurels heaped upon him for his environmental activism in the Senate but can't find the time to publicly oppose fracked gas infrastructure in his own state, Alan Shoer seems to want his paid advocacy for fossil fuels companies like Invenergy to go unnoticed.
And this is for a good reason: Twenty years from now, no one will want their name to be attached to the moldering LNG monstrosities, brown fields and contaminated properties left in the wake of the coming fossil fuel collapse. Who wants to tell their children and their grandchildren that they helped destroy the environment when they knew the world was under threat and they knew that they were championing a dying and deadly industry? Carefully shaping their public image today is a way, hopes Raimondo, Whitehouse and Shoer, of shaping the way history will judge them.
But we won't let the world forget their part in this, will we?
This is why Invenergy would be foolish in suing Burrillville. Not only can they not win, as Jerry Elmer points out above, but in doing so they will be exposing themselves as the villains they are. Burrillville may have to spend money defending themselves against such a lawsuit, but I will bet that most or all of the money Burrillville needs to defend themselves could come from something like an online GoFundMe effort. Fracked gas is enormously unpopular in New England, and becoming more unpopular by the day. Only those who continue to believe the lies of the fossil fuel companies, (and they've been lying for decades about climate change, as it turns out) that is, the most gullible or ideologically pathological, believe that fossil fuels are the future.
About 244 years ago, a group of Rhode Islanders in Warwick stood up against British tyranny and torched the Hannah at Gaspee Point, starting a series of events that lead to the American Revolution. Today, in Burrillville, a group of Rhode Islanders is standing up to the fossil fuel oligarchy and when they win, it will mark a turning point in the climate change battle, and the effects could be as significant as those at Gaspee Point in 1772. Rhode will become, in the words of Timmons Roberts, writing for the Brookings Institute, "a leader of a new energy age for the U.S.," instead of "a middling actor locked into fossil fuel infrastructure for decades."
The Burrillville Town Council has an opportunity Wednesday night to save the town, the state, and the world.
Be there.
Burrillville Town Council about to have its Gaspee moment

,