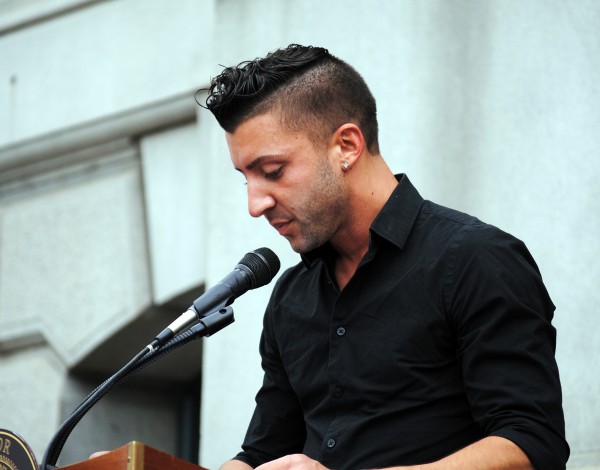 When I think of the millions of people around this country, and around the world who have put in countless hours of effort to bring the right to marry to queer people, I am thoughtful of the possibilities of what can be accomplished when oppressed humans and their allies come together to effect change.
When I think about our state, and the 30+ thousand people who will come here for Rhode Island Pride weekend, I feel overwhelmed and personally grateful that a lonely and isolated gay boy from a violent, fundamentalist household in Newington, Connecticut, could move to a city only 80 miles east, and find a home here with people who love and support me. For most of my life, I had no sense of connection to the terms "community" or "family". It was a long and intense struggle, but finally, I have been able to find those things here.
For every one of me though, there are so many more who will never have that opportunity.
There's a transgender girl out there living in darkness and depression, who will commit suicide before she can graduate high school, because her parents and her church will tell her that that which she has no control over is an abomination, and her classmates and teachers will convince her that she is a freak and a mistake.
There's a queer Black young man out there who, unable to find intersectional support in a society of singular identity politics, has already given up on planning a future because the concurrence of being a racial and sexual minority places him in multiple zones of peril that frustrate any hope of achievement.
These are not isolated cases; and these are not hypothetical situations- these are American realities.
We have some questions we must ask ourselves: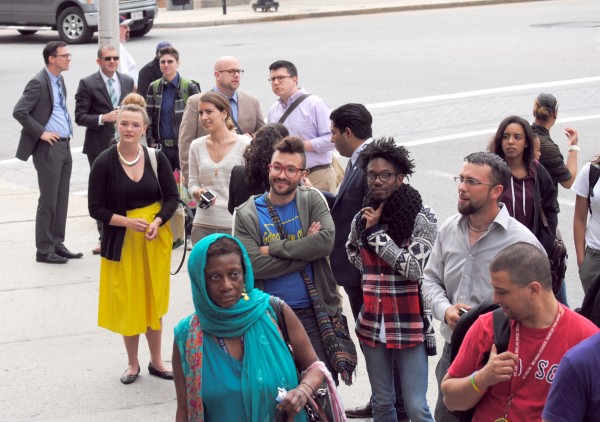 How could we continue to advocate for marriage equality and LGBTQ inclusion in general, but remain afraid to discuss issues of gender and race within our own community?
How can a dialogue about the experiences of LGBTQ people of color inform our work within the larger queer communities?
How can our successes in advancing LGBTQ inclusion enhance our advocacy for racial and gender equity?
How can arguments for LGBTQ inclusion be used to shift our discussions about race and gender in creative and more effective directions?
By attending to these questions framed by intersectionality, we shift the dialogue to move beyond single labels for us all, and better advance a true and inclusive diversity agenda.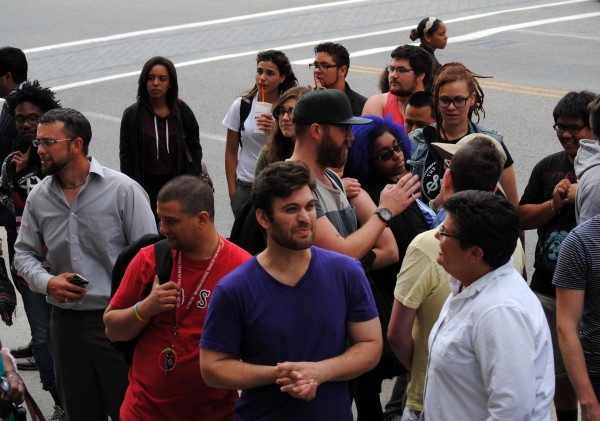 When I suggested the term "Indivisible" for this year's Pride theme, I meant for it not simply to promote a sense of unity, but to really challenge us to ask these questions, to allow a conceptualization of diversity that moves beyond binary dimensions, and expands to include a three-dimensional sense of self and community.
In closing, I'm going to share with you one of my favorite quotes by Sir Winston Churchill as the rainbow pride flag is unfurled down these steps, but I first want to acknowledge all of the effort that has been made, and that will continue to be made, by some of the people here today.
At times we can become discouraged and lose hope at the slow speed of progress despite our fullest investment. Sometimes, we can put all of our energy behind a cause and still not be rewarded with visible change in our lifetime. But we continue to do it anyway. And it is words like these that encourage us to keep going:
What is the use of living, if it be not to strive for noble causes and to make this world a better place for those who will live in it after we are gone? How else can we put ourselves in harmonious relation with the great verities and consolations of the infinite and eternal? And I avow my faith that we are marching toward better days. Humanity will not be cast down. We are going on swinging bravely forward along the grand high road, and already behind the distant mountains is the promise of the sun."
Anthony Maselli's Pride flag raising speech

,