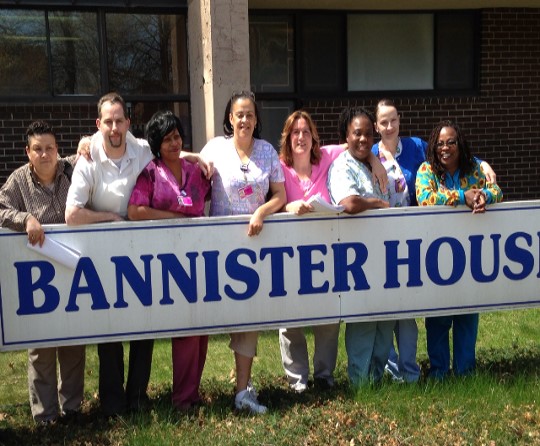 Instead of celebrating Bannister House's 125th birthday on Thursday, employees, activists and community leaders are fighting to keep the long-running progressive nursing home in Providence open.
Bannister House has been providing forward-thinking care since April 16, 1890, when it opened as a facility for former African American domestic servants who often had no one else to care for them. To this day, according to its website, "Bannister House promotes health and well being to all who require long term care, with optimum dignity and respect, regardless of race, color, religion, sex, national origin, disabilities, or age. Our Friendly, progressive and well trained staff are here to make your stay a safe and comfortable one."
But providing this kind of care isn't easy, or cheap. And on April 7 of this year, the long-running elder-care facility filed for receivership. The future for the facility, its 80 residents and 125 staffers, is unknown.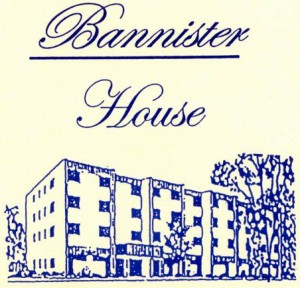 But there's still hope it won't close.
"Not if we can help it," said Shirley Lomba, a CNA who has worked at Bannister House for 13 years.
On Thursday – exactly 125 years to the day after Bannister House first opened in Providence – employees, supporters, activists and elected officials will lead a march to the State House in an effort to keep the long-running elder-care provider operational.
"We are working really hard with community leaders, faith leaders, the whole community to keep it open," Lomba said. "We need the help of city and state leaders. People need to come together with a plan."
The action begins at Bannister House, 135 Dodge St., at 3pm. From there they march to Smith Hill, where they will lay flowers at the feet of a State House statue of Christina Bannister, the facility's namesake.
Here's more on the history of Bannister House, from its website:
Bannister began in the Meeting Street Methodist Church by a group of citizens concerned about the living conditions of elderly black women.

Mrs. Christiana Bannister, wife of well known African American landscape artist Edward Bannister, enlisted the aid of donors to support their cause. Land on the East Side of Providence was donated by the Shephard family.

On April 16, 1890, a three story building was opened with 12 residents, and so began the Home For Aged Colored Women. They succeeded in establishing a home that provided care for those who were no longer able to care for themselves.

To honor one of our founding members the name was changed to Bannister House.
And here's more information from an SEIU press release:
Health Care Workers & Supporters March to Save Bannister House

Call for Action to Maintain Long-Term Care Facility in Providence's West End

Exactly 125 years from its founding date, Bannister House employees – along with residents' family members, community and elected leaders – are marching to the State House in an effort to preserve long-term nursing care in one of Providence's lowest-income areas. Supporters will then hold a peaceful ceremony near the bronze statue of Christiana Bannister on the second floor of the State House.

WHO:           Over 100 health care workers (including RNs, CNAs, Med Techs, and more), residents' family members, community members, and political leaders.

WHAT:         March to Save Bannister House and Keep Quality Long-Term Care in the Community

WHEN:                 Thursday, April 16th, 2015 at 3pm

WHERE:       Begins at Bannister House on 135 Dodge Street in Providence. Ends at Christiana Bannister Statue on 2nd Floor of State House (near Senate chambers).

The event will have strong audio and visuals (including health care workers marching in scrubs and laying flowers at the foot of the Bannister Statue). Workers will be available for interview.

More Background:

On April 16, 1890, a group of concerned citizens led by Christiana Bannister opened the "Home for Aged Colored Women" in Fox Point to provide long-term care to African-American women in Providence, many of whom were retired domestic servants who had no family of their own to care for them.  The facility was later renamed in her honor, and in 1974, Bannister House relocated to the West End on land donated by Ebenezer Baptist Church, in a building constructed around the church's original chapel. To learn more about Bannister House's history visit www.bannisterhouse.org/history.htm

On April 7, 2015, Bannister House went into receivership. There are almost 130 Bannister employees, the vast majority of whom live in Providence, who provide experienced and compassionate care to about 80 Bannister residents.