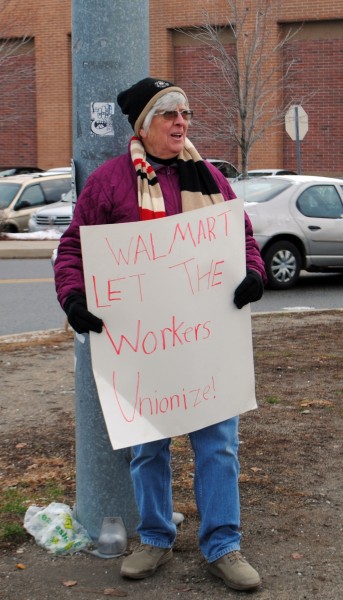 About ten people turned out in the freezing cold in Providence Friday morning to protest the low wages and immoral business practices of Walmart, the nation's largest retailer. Organized locally by members of Occupy Providence and attended by group members and allies, the small protest made an oversized impression with the public, if the honking of horns and positive response of the passing motorists was any indication.
The eye catching paper maché wolf, which made its first public appearance at the People's Climate March in New York City in September was brought by Pia Ward of FANG (Fighting Against Natural Gas.)
This year's Black Friday Walmart protests were organized nationally by OUR Walmart (Organization United for Respect at Walmart), a group fighting for a $15 minimum wage and fair scheduling practices of the kind recently enacted into law as the Retail Workers Bill of Rights in San Francisco. The organization of Walmart workers in Rhode Island has been lagging as compared to efforts in some states.
Marcia Taylor entered the store and attempted to deliver a letter to the store manager. She tells her story in the video below.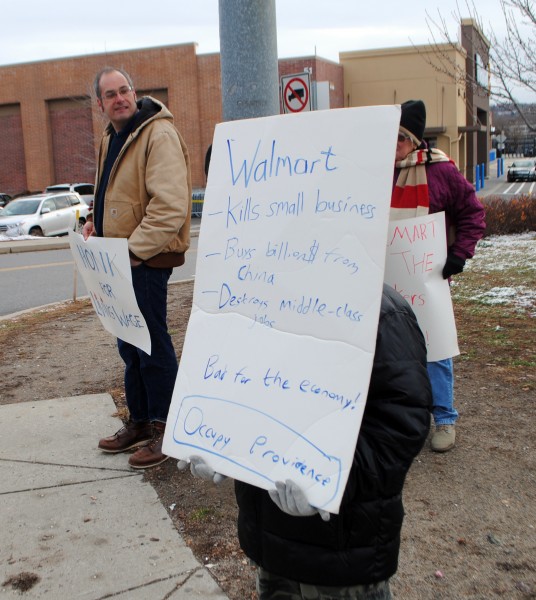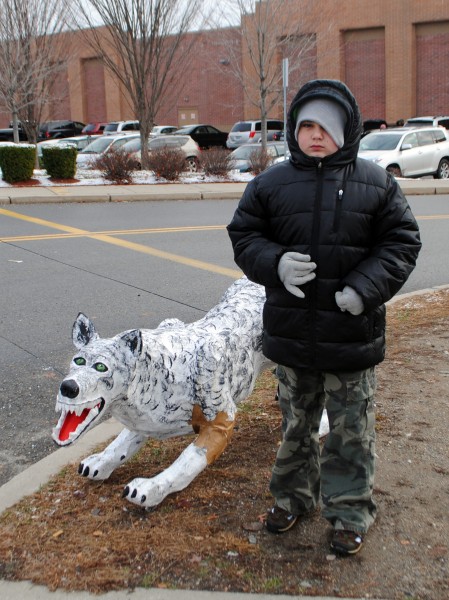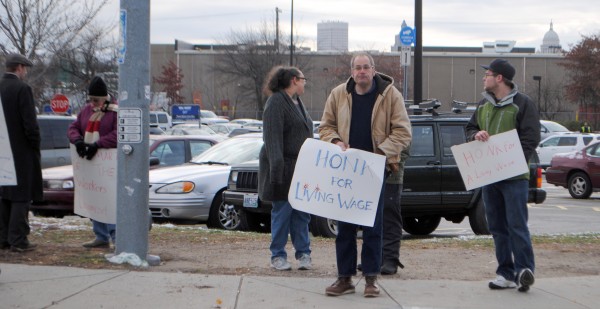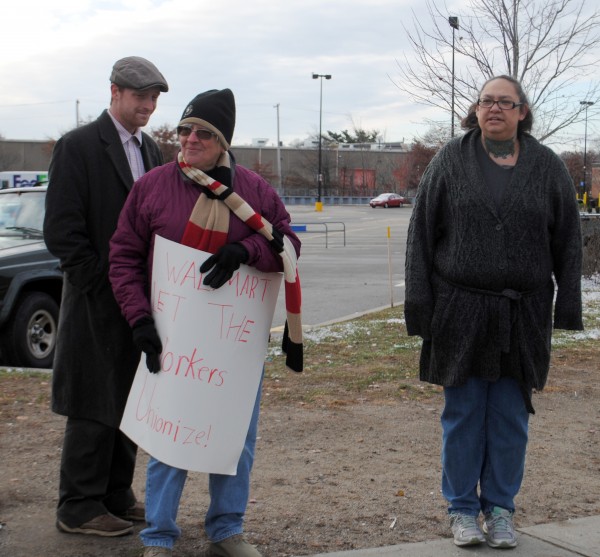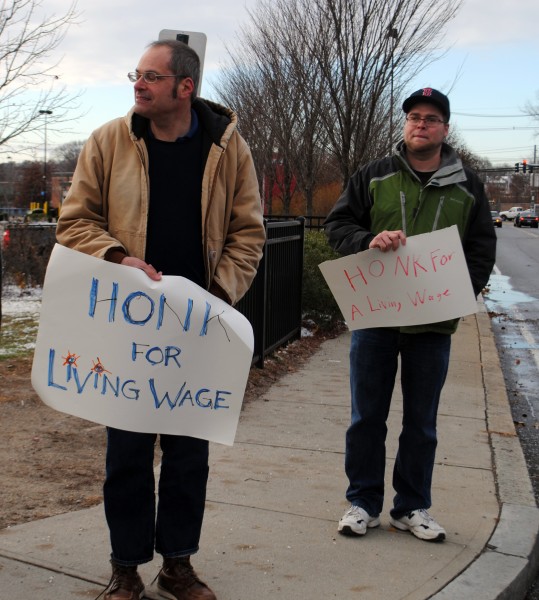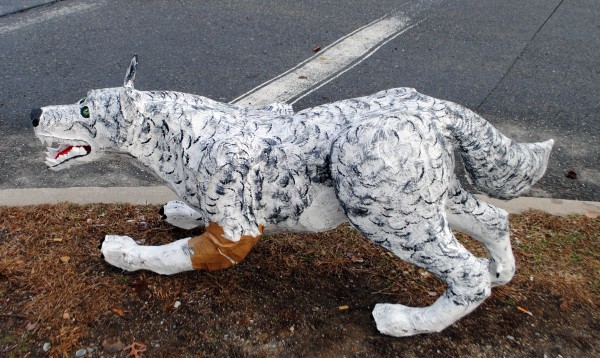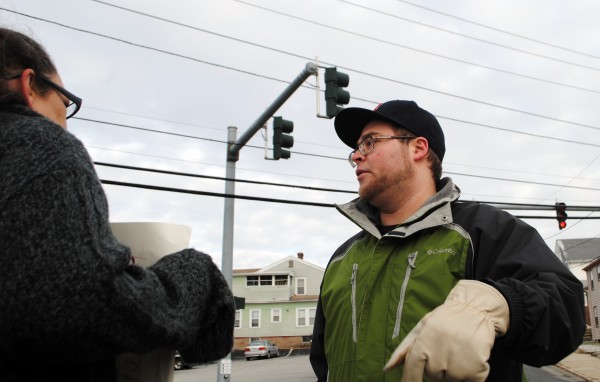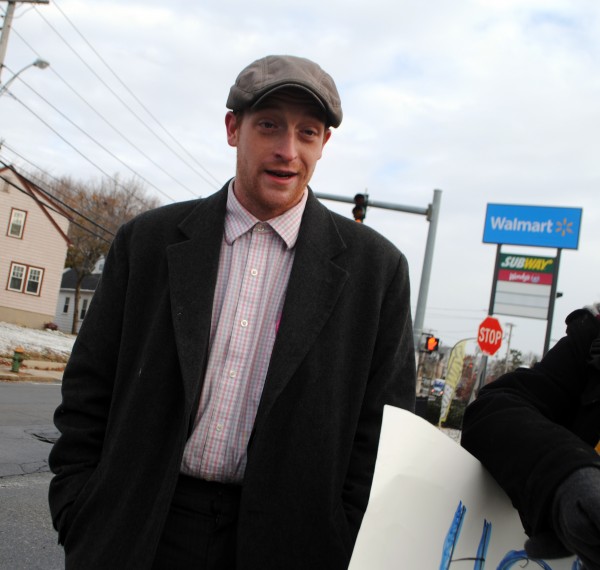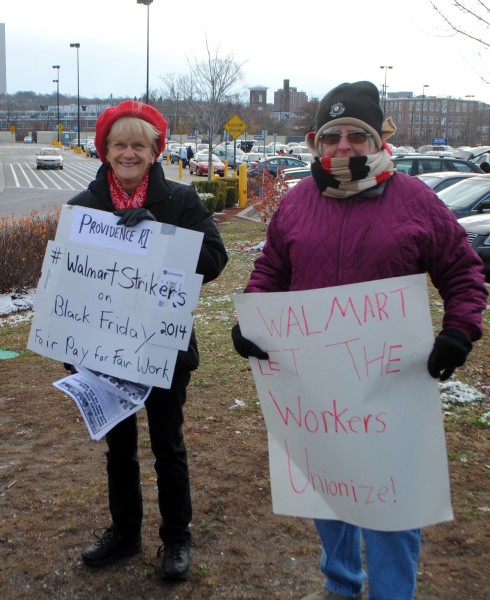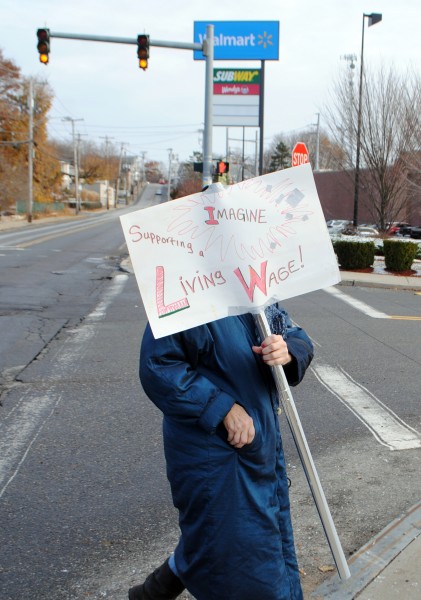 ---
---
Black Friday Walmart protest in Providence

,