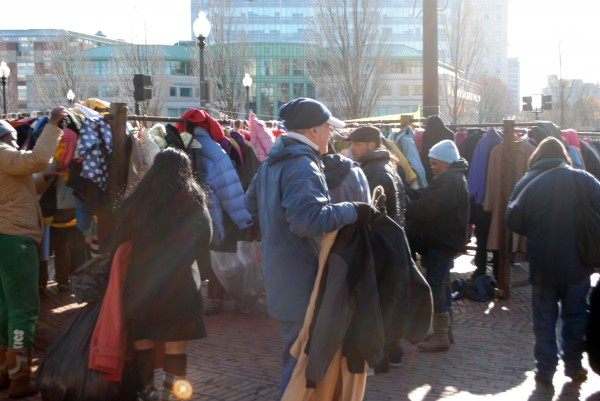 The idea is simple: give away donated coats to people who need them, while at the same time challenging the consumerism that marks Black Friday, an annual sales frenzy fomented by big box and mall retailers the day after Thanksgiving. The Buy Nothing Day Coat Exchange, set up on the lawn of the State House, acts as a conscience and counterpoint to the sales driven capitalism inside the Providence Place Mall.
Greg Gerritt, who has been organizing the annual Buy Nothing Day Coat Exchange for 18 years, told me that I had missed the big rush at the 8am opening when I arrived at 9am. Hundreds of people had preceded me and received free coats and winter wear. Dozens of volunteers had arrived to organize the chaos as best they could. When I showed up at 9am, it still seemed pretty busy, but Gerritt assured me that the pace was settling down and that the rest of the day would be much easier.
As I was preparing to leave, a woman arrived with a bag of donations and her teenagers in tow. "We're here to volunteer," said the woman. The teenagers were smiling. That's the kind of holiday spirit even an atheist appreciates.
Was there anything I should tell the public about the event I asked, given that by the time this piece hits the Internet, it will be all over?
"Yeah," says Gerritt, smiling, "Tell them they should have been here."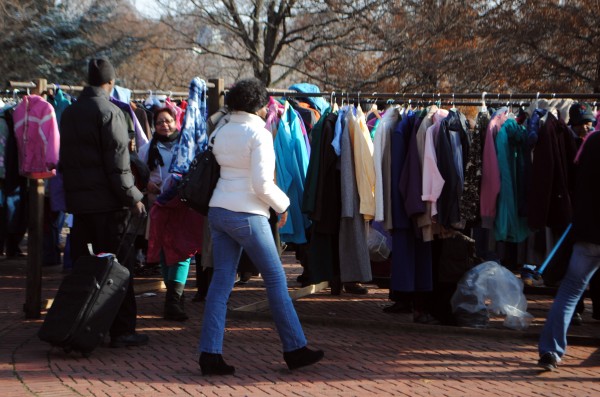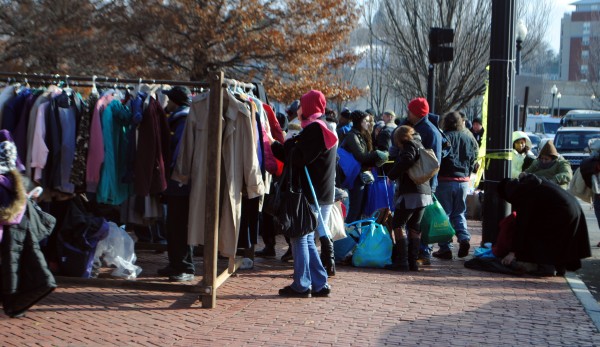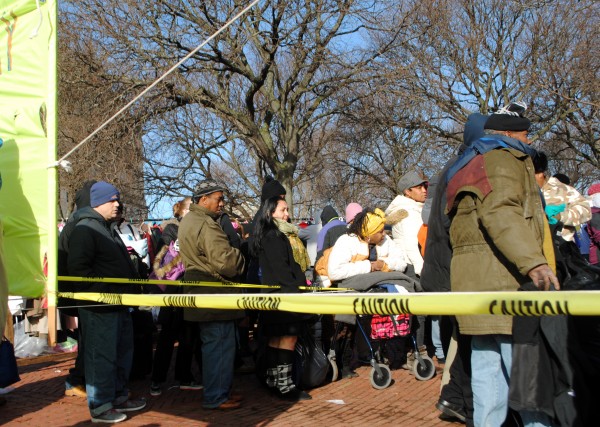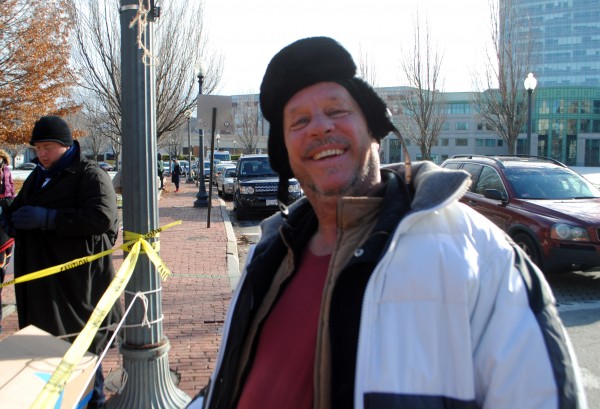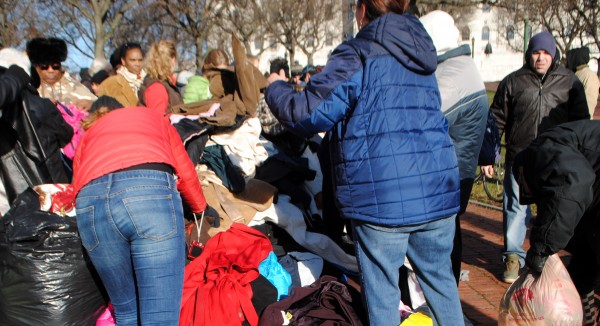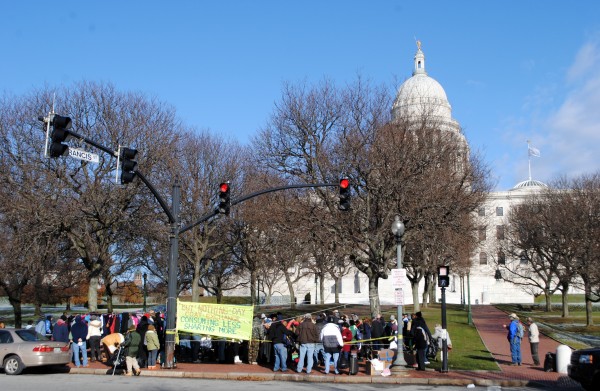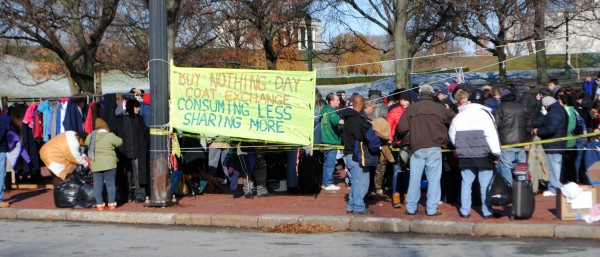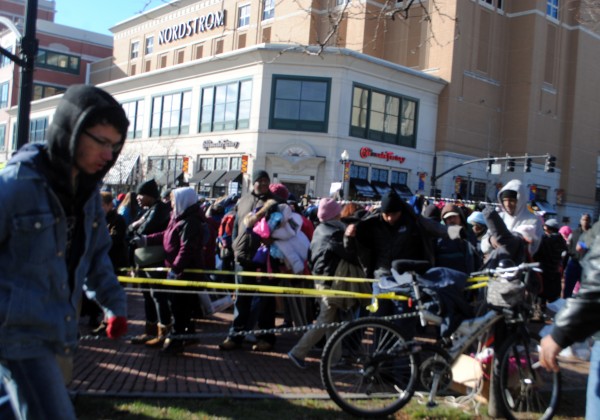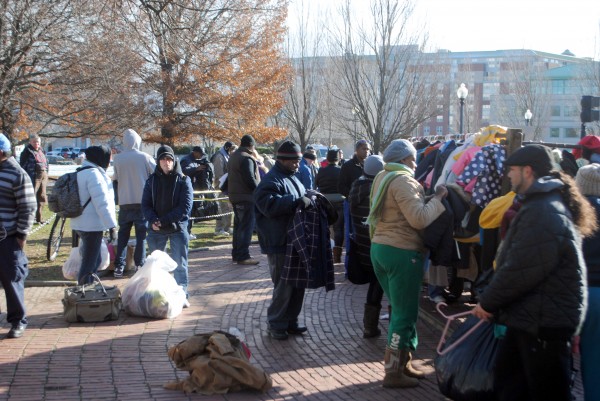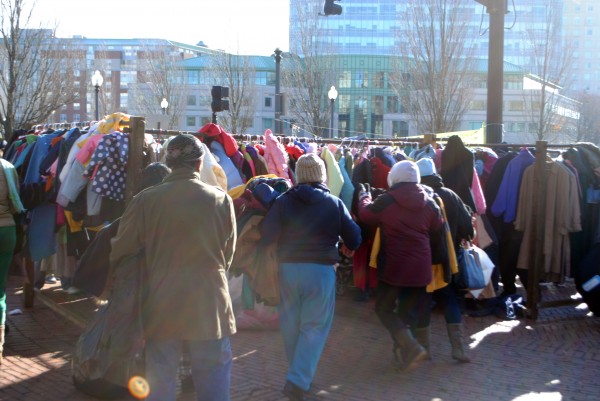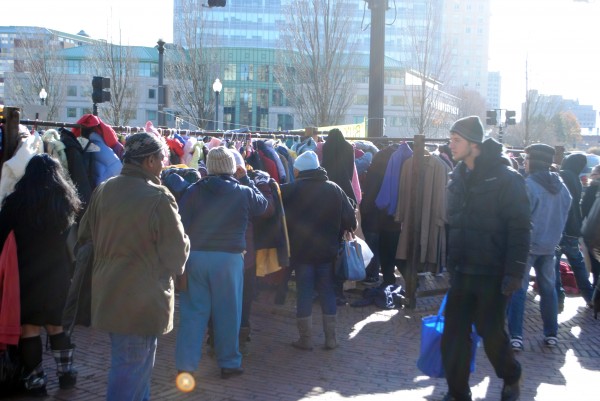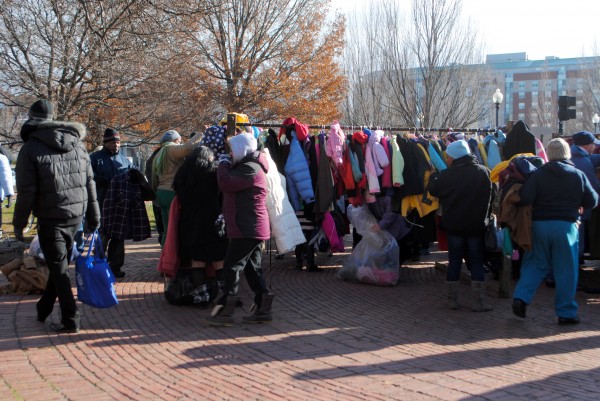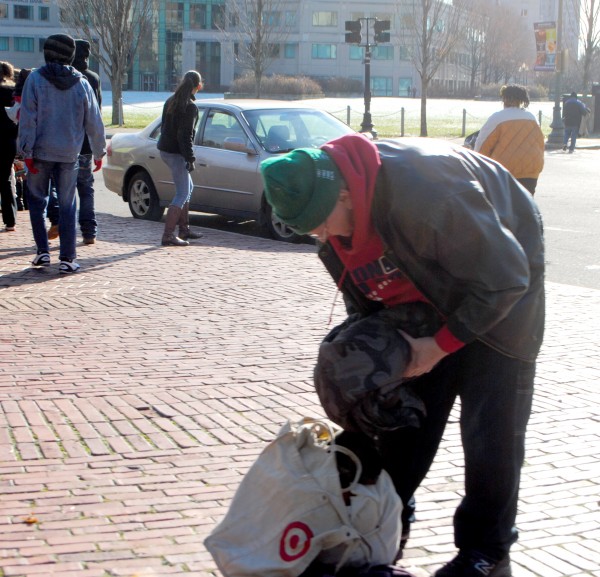 ---
---
Buy Nothing Day Winter Coat Exchange: You should have been here

,