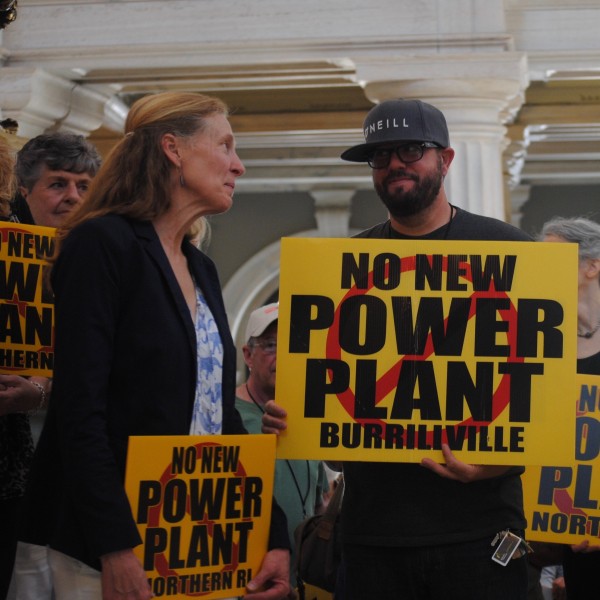 The RI Sierra Club made a bold move when they revoked their endorsements of Senators Steven Archambault and William Conley over their Senate Judiciary Committee votes against the people of Burrillville in their fight against a proposed power plant in their town. Clean Water Action has also endorsed Archambault and in addition, they have backed Governor Gina Raimondo, the strongest supporter of the power plant among the state's elected officials.
I asked Clean Water Action's Rhode Island State Director Johnathan Berard if his group was willing to revoke their endorsements.
Berard commented that his group is "deeply disappointed" but stopped short of revoking the endorsements Clean Water Action gave out during the last election.
Clean Water Action ardently opposes the construction of any fossil-fuel burning power plants in Rhode Island and we are deeply disappointed that these general assembly members and the governor, who we supported in 2014 based on their promise of environmental leadership, have chosen to ignore the will of the majority of Rhode Islanders, as well as the environmental and public health communities, by forging ahead with the development of new natural gas infrastructure projects across the state."
Compared to the position taken by the Sierra Club, this is a soft response. Clean Water Action seems to have a process to endorse candidates, but their endorsements lack any teeth when it comes to holding elected officials accountable.
Clean Water Action 'deeply disappointed' with Raimondo, Archambault

,