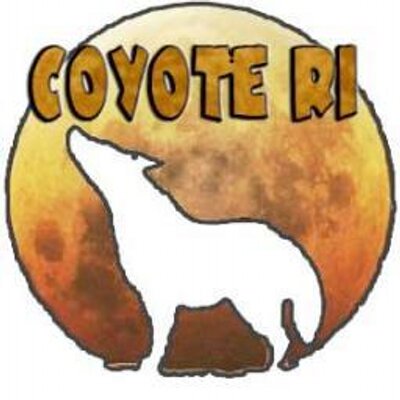 As the executive director of CoyoteRI (Call Off Your Old Tired Ethics), I will be testifying for the committee hearings on House Bill 1614, a bill that seeks to decriminalize prostitution, on Thursday in New Hampshire. The main reason I want to see prostitution decriminalized is because it is the only harm reduction model proven to reduce violence and exploitation in the sex industry.
In August 2015 Amnesty International voted to adopt a policy to protect the human rights of sex workers. The resolution recommends that Amnesty International develop a policy that supports the full decriminalization of all aspects of consensual sex work. The policy will also call on states to ensure that sex workers enjoy full and equal legal protection from exploitation, trafficking, and violence.
"We recognize that this critical human rights issue is hugely complex and that is why we have addressed this issue from the perspective of international human rights standards. We also consulted with our global movement to take on board different views from around the world," said Amnesty's Salil Shetty.
Amnesty's research and consultation was carried out in the development of this policy in the past two years concluded that this was the best way to defend sex workers' human rights and lessen the risk of abuse and violations they face.
The violations that sex workers can be exposed to include physical and sexual violence, arbitrary arrest and detention, extortion and harassment, human trafficking, forced HIV testing and medical interventions. They can also be excluded from health care and housing services and other social and legal protection.
Amnesty's policy has drawn from an extensive evidence base from sources including UN agencies, such as the World Health Organization, UNAIDS and the UN Special Rapporteur on the Right to Health. We have also conducted research in four countries.
The consultation included sex worker groups, groups representing survivors of prostitution, abolitionist organizations, feminist and other women's rights representatives, LGBTI activists, anti- trafficking agencies and HIV/AIDS organizations.
Amnesty International considers human trafficking abhorrent in all of its forms, including sexual exploitation, and should be criminalized as a matter of international law. This is explicit in this new policy and all of Amnesty International's work.
In 2003 New Zealand passed the "Prostitution Reform Act," which decriminalized all aspects of adult prostitution. Upon a 5 year review, New Zealand has just about rid the sex industry of exploitation. Sex Workers reported that they had better relationships with the police.
It is crucial that sex workers can work together and share work space to ensure their safety. Many sex workers, utilize 3rd party support staff to help keep them safe. Under current US laws 3rd party support staff are legally classified as traffickers. Sex Workers need "equal protection under the law". Sex Workers need to be able to report violence and exploitation to the police, without fearing that they are in danger of being arrested and further persecution.
Criminalization of prostitution is a failed policy. It hasn't stopped anyone from "buying or selling" sex, but it has caused a lot of collateral damage. From our failed "Safe Harbor Laws" to the insane Homeland Security training of hotel staff, who have been told to report people who have too many condoms. We need to ask, where are the big pimps and traffickers?
Could it be that the majority of US Sex Worker are under their own control? Even the minors interviewed in Surviving the streets of NY: Experiences of LGBTQ Youth, YMSM & YWSW Engaged in Survival Sex study by the Urban Institute, say that "they did not have pimps and they taught each other how to find clients, while avoiding police and social workers..
To add insult to injury, researchers have found that "the biggest threat to underaged Sex Workers is the police." Jenny Heineman, a sociologist at the University of Nevada, Las Vegas worked with the federally funded Commercial Sexual Exploitation of Children program, in collaboration with research teams across the U.S. Says "More than half of the young people I interviewed stated that they regularly perform sex acts for police officers in exchange for their not being arrested".
In the Special Report: Money and Lies in Anti-Human Trafficking NGOs we find that the US is funding US trafficking NGOs, over 600 million a year to "create awareness on human trafficking" yet these NGOs do not provide any direct services to trafficking victims or sex workers.
We can do better than this which is why I support New Hampshire's House-Bill 1614.
CoyoteRI testifying to decriminalize prostitution in New Hampshire

,