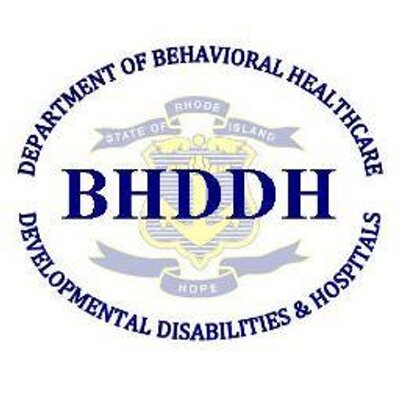 Update (February 4, 2016). In response to public concern the BHDDH has requested supplemental funding in order to obviate the need to implement its previous transfer plan, adopted reluctantly under pressure from the house finance committee. The governor has granted the request for supplemental funding. The intention now is to aim at the transfer to adult foster care ("shared living arrangements") of only 100 individuals, not "up to 300." These individuals will be selected from group homes run by private agencies as well as state-run group homes. There is no longer any deadline for meeting the target and the usual safeguards will be used. Under these conditions the risk to residents is greatly reduced and the issue can be regarded as resolved.
In the January 14, 2016 issue of The Providence Journal, Jennifer Bogdan reports that "the [Rhode Island] Department of Behavioral Healthcare, Developmental Disabilities and Hospitals (BHDDH) plans to move up to 300 adults with developmental disabilities from group homes into shared residential living arrangements by the end of March."
What is a "shared residential living arrangement"? It means that a disabled individual lives with a family that volunteers to accommodate and look after him or her and is paid for doing so. Another clearer term for such an arrangement is "adult foster care." However, this term may be used to refer to group homes as well as family homes, so a better term is "family adult foster care."
The report continues: "Maria Montanaro, the agency's director, said it's a model the state should be moving toward regardless of whether there is a budget crisis." Nevertheless, it is clear that the main appeal of family adult foster care to policy makers is the fact that it is cheaper.
In fact, as professionals with long experience in this field have told me, no single model of care is suitable for all disabled people. It is therefore important to maintain a balanced mix of facilities, and group homes are an essential part of this mix.
Criteria for foster care
When is family adult foster care an appropriate model and when is it inappropriate? It depends on the severity of the disabilities. Beyond a certain point on the scale of severity, an ordinary family will simply lack the skills, time, energy, and other resources needed to provide the disabled person with an adequate standard of care. (This is not to deny the existence of special cases in which family members happen to be professionals with relevant knowledge and experience.) By intending to keep two specialized group homes in operation, the BHDDH implicitly acknowledges that some disabled people have needs that cannot easily be met in family adult foster care. The question is where exactly the line should be drawn.
I have searched for documents that specify criteria for placing a disabled adult in family adult foster care. I did not find such a document on a federal government website, but some state government sites are more helpful. Here are the criteria specified on one of these sites:
1. The individual must require minimal assistance in activities of daily living (dressing, bathing, eating, using the toilet, brushing teeth, combing hair, cutting nails, etc.) or need supervision or monitoring in these activities, in the self-administration of medications, or in the self-treatment of a physical disorder.
2. The individual must be capable of self-preservation in emergency situations.
In other words, members of the foster family are not expected to provide more than "minimal" assistance to the disabled person, however that may be defined. They are not expected to administer medications or treat a physical disorder, but only to supervise or monitor the disabled person doing so. The disabled person must be able to vacate premises in the event of a fire or other emergency. All this requires that the degree of disability must be moderate.
How severely disabled are the people to be transferred?
How severe are the disabilities of the residents in Rhode Island's state-run group homes? I do not have detailed data, but all indications are that the average level of disability is high. A retired informant who worked in these homes for thirty years tells me that about half of the residents are confined to wheelchairs; many have severe mental disabilities and quite a few are unable to speak. (Others communicate by sign language. Would members of foster families be required to learn sign language?) In the group homes they receive round-the-clock care from well-trained dedicated staff.
We must also bear in mind that the figure for the number of residents to be transferred to foster care by the end of March – 300 – was determined by the amount of money that has to be saved in order to close a budget shortfall. It is not an estimate of the number of residents whose disabilities are sufficiently moderate to be safely placed in foster care. The 300 may therefore include people with severe physical and/or mental disabilities. In fact, Ms. Montanaro clearly implies that this is so when she states that "matches have been found across the spectrum of needs."
It is true that volunteer families are vetted for suitability. But how reliable is the vetting procedure? Does it effectively exclude people whose motives are purely financial? Moreover, the planned transfers are to be made under strong time pressure. According to Montanaro 100 new families have already been found and 200 more are needed. It may well prove necessary to relax the requirements set for foster families in order to meet the deadline.
These circumstances justify fears that many of the disabled people hastily placed in foster care will be neglected or abused. True, neglect and abuse also occur in group homes. However, in the group home context there are always others around who may observe and report abuses. Awareness of this deters many care staff who might otherwise mistreat residents. In a foster home the disabled person is more isolated and abuse may remain undetected for a long time (unless inspections are frequent, intrusive, and unannounced).
Not many of those who are to be removed from their familiar environment to foster care still have relatives who visit regularly and look out for their welfare. Most are wards of the state. This makes them especially vulnerable.
The question of stability
The Providence Journal quotes Montanaro as saying that foster care "is preferable in part because group homes tend to have frequent staff turnover" while foster care "can offer more stable relationships."
The first thing that a careful reader of this sentence notices is that Montanaro is comparing like with unlike – the high staff turnover that group homes actually have with the stability that foster care can offer. This is dishonest. As the expression "tend to" implies, group homes do not always suffer from high turnover. It depends on the interrelated factors of morale and pay. State-run group homes, where workers are relatively well paid, may well have much lower turnover than group homes run by private agencies, where pay is only a little above the minimum wage.
Nor is foster care necessarily stable. Individuals who are difficult to look after may have to be moved repeatedly from one family to another. Even a family that does achieve a stable and caring relationship with their disabled ward will have to be relieved of their responsibilities when their circumstances change or as they age. A disabled person needs care for the whole of his or her natural life.
Moreover, stability is not a matter solely of relationships with caregivers. Even with fairly high staff turnover a group home offers a measure of environmental and institutional stability. A caregiver may leave, but the person remains in a familiar physical environment and the daily routine probably also remains the same. Disruption is less total than that involved in a move from one family to another.
The question of choice
The Providence Journal also quotes Ms. Montanaro as saying: "We're not forcing people into these arrangements." Are the candidates for transfer really in a position to make a free and informed choice?
We have to give separate consideration to two cases – that in which the person's mental and linguistic abilities suffice for a conversation about alternative residential and care arrangements and that in which the person's disabilities make such a conversation impossible.
Free choice requires that the BHDDH social worker conducting the conversation should exert no psychological pressure. There must be no sign that she prefers one possible answer to another. In reality she does have a preference because she herself is under pressure to help meet the target number of transfers. How effectively does she conceal this preference?
Informed choice requires that the social worker explain not only the possible advantages and benefits of foster care but also its possible disadvantages and risks. And yet her boss, Maria Montanaro, is unwilling to give the state legislature a balanced assessment that acknowledges these disadvantages and risks.
It is especially difficult to ensure that force is not used against those incapable of speaking for themselves. What methods will be used to give them a choice? Generally speaking, people with severe developmental disabilities, provided that they are not being abused, show a strong desire to stick to familiar routines and remain in a familiar environment. Change upsets them.
A couple of suggestions
Even if the BHDDH is unwilling to give up the idea of transferring disabled residents of group homes to family foster care, moves could be made in this direction with less risk to the wellbeing of the disabled.
I suggest, first, that candidates for transfer be selected from all group homes, including those run by private agencies, and not only from state-run group homes. Expansion of the pool would make it possible to choose more individuals who had only moderate disabilities and were therefore really suitable for foster care.
Why are state-run homes being specially targeted for closure? The explanation seems to lie in the ideological animosity that many of our politicians feel for public institutions. This is shown, for example, in changes that the Rhode Island legislature made to the budget proposed by the state governor for the current financial year (2016). The governor had recommended $46.5 million for the state-run facilities, but the legislators switched $4 million of this sum (almost 9%) to "assistance and grants" to private agencies. (See here. The state-run homes come under Rhode Island Community Living and Supports (RICLAS), which forms part of the BHDDH.)
My second suggestion is to take an experimental approach, first trying the transfer to foster care on a small scale and assessing the results before committing irreversibly to the strategy. The 300 individuals whose transfer is contemplated would be identified, a representative sample of (say) 20 of them selected and placed with foster families, and the results assessed at three-month intervals for a year, without yet closing any group homes. Further decisions would then be made in light of the results of the experiment. If the experiment is a failure then the sampled individuals can be returned to their group homes. If group homes are closed before the results of the transfer to foster care are known, where are disabled people to go if foster placements prove unsatisfactory? There is reason to fear that they may end up in some mental hospital.
Just to save a little money
For what are the group homes being closed and the wellbeing of their residents placed in jeopardy? The aim of the exercise is "to close a projected $6 million budget shortfall." This may seem a lot of money to some people, but in terms of total expenditures of state government it is loose change — a mere 0.07% of the FY 2016 operating budget. Fifty times as much ($300m) is being spent in FY 2016 on administering the state lottery.
The way in which a society treats its weakest, most defenseless and vulnerable members is a good measure of its level of civilization — or barbarism.
Don't close Rhode Island's state-run group homes for the disabled!

,