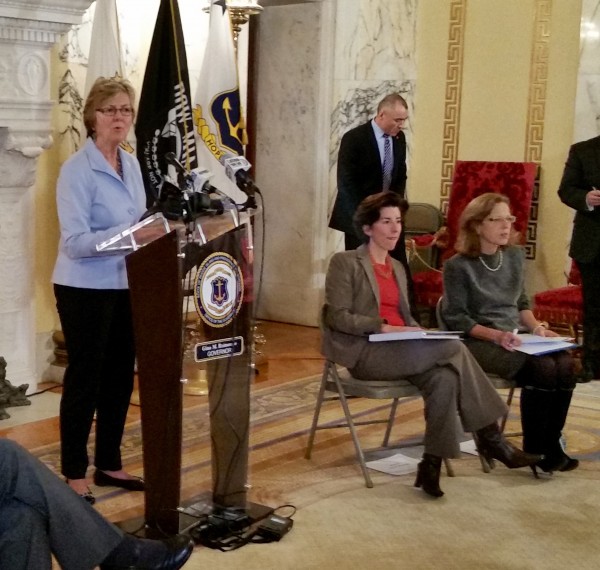 Day One introduced their Commercial Sexual Exploitation of Children (CSEC) First Responder Protocols at the State House Wednesday morning. Governor Gina Raimondo and Senate President Teresa Paiva Weed were on hand to enthusiastically support the effort.
According to Dr. Christine Barron, of the Aubin Center at Hasbro's Children's Hospital, about 60 children have been identified as definite or high risk/probable victims of commercial sexual exploitation. Barron admitted that before being trained in what to look for, she had probably missed cases when children were brought to her for assessment.
Under the new protocols, first responders and medical personnel look for signs of violence, fear and coercion. In the event a victim is identified, the protocols call for a safety assessment and evidence collection, contacting the police, DCYF, the Hasbro Aubin Center, the parents and Day One.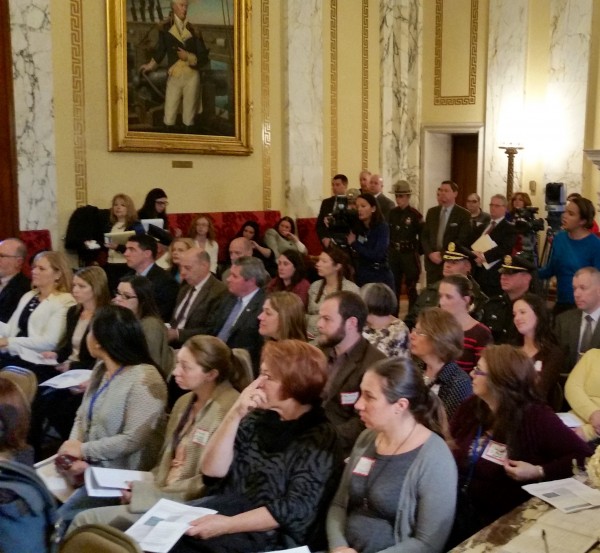 The protocols are clear that "there should be no arrest of victim for prostitution crimes." Governor Raimondo reiterated this point when she said that children should be "treated like victims, not criminals, which is what they are."
Senate President Paiva Weed assured Day One Executive Director Peg Langhammer that she has the full "support of the Senate and the House in any legislative changes these protocols need" in order to be effectuated.
Moving testimony was provided by Danielle Obenhaus, who identifies as a trafficking victim and works at Day One as a mentor coordinator, pairing people who have escaped exploitation with children still in that world. She said that many children are lured into the life of prostitution by the "delusion of money." (Perhaps this points towards the need for greater social services in Rhode Island, where nearly 1 in 5 children are in poverty, making them easier targets of such exploitation.)
Day One is offering a series of CSEC Community Trainings throughout the state in late February/early March. You can contact Day One at the website (link) for more information.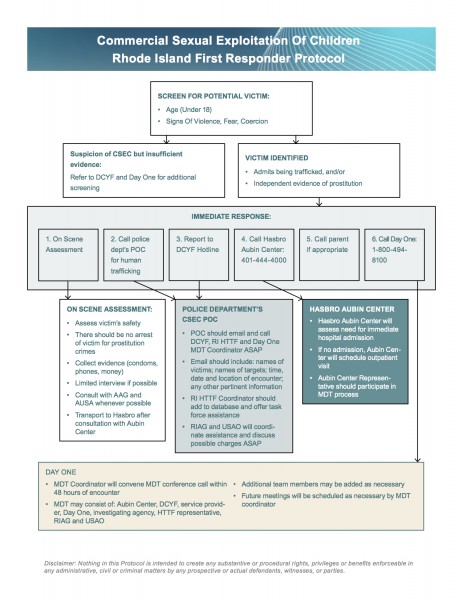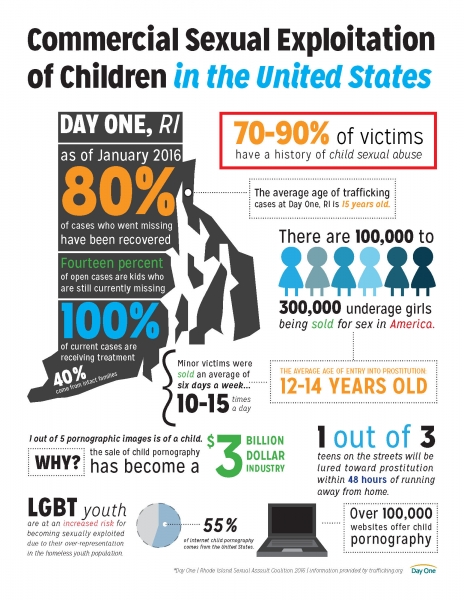 Day One issues new Child Sexual Exploitation protocols

,