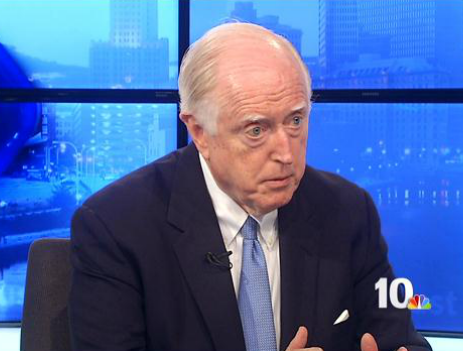 Rhode Island will not attract millennials, build a new economy, end homelessness or improve public schools by helping the Pawtucket Red Sox to move to Providence. Even according to Republican economist Greg Mankiw, 85% of economists oppose public subsidies of sports stadiums. Ideological journals from left to right, from National Review to Dissent, decry the giveaways and waste spent on stadiums for well connected owners.
Here's a few words from the critics…
1. James Hamilton, UC San Diego: "I am not aware of a recent example of a major sports facility investment that earned anything approaching a reasonable return on capital or turned out to be self-financing in terms of tax revenues."
2.Grace Lee Boggs, Providence-born Detroit Civil Rights activist: "I am saddened by the short-sightedness," Boggs said, referring to the recent building of more casinos and sports stadiums."
3.Steve Lopez, LA Times:  "It would be fun to have a pro football team to cheer and to boo… But as I've said before, the terms have to be right for citizens, not for AEG's $7-billion man — Philip Anschutz — or for the band of barons who make up the National Football League."
3. Joel Kotkin, an Urban Studies Fellow at Chapman University and author of The New Class Conflict:"… a fanciful approach towards economic development instead of building really good jobs. And except for the construction, the jobs created by stadia are generally low wage occasional work."
4.Matt Connolly, writer with Mother Jones: "While there may be legitimate reasons for franchises to relocate—bankruptcy, low ticket sales, Jay-Z buying a stake—many recent threats to move have one common factor: stadium funding. If your local government decided against spending $400 million of public money to add a few more luxury boxes to Xtreme Cola Guzzle The Flavor® Memorial Arena, get ready to hear your team's owner talking…"
5.Doug Bandow, National Review: "The primary justification for looting taxpayers to construct sports cathedrals is always "economic development." …But that's not the uniform experience. In D.C. itself you will have a hard time finding the renaissance that was supposed to be sparked by RFK stadium, which hosted the Redskins for years."
6. Joan Didion, author, commentator: "What we had in the tarmac arrival with ball tossing then, was an understanding: a repeated moment witnessed by many people, all of whom believed it to be a setup and yet most of whom believed that only an outsider, someone too "naive" to know the rules of the game, would so describe it."
Forget subsidizing sports stadiums. Funding a good old boy's development scheme is not the answer to empower the working women and men of Rhode Island.
Economists agree sports stadiums don't help economy

,