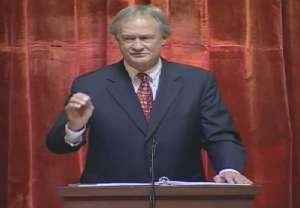 The Economic Progress Institute, Rhode Island's lone progressive economic think tank, has released a report that is largely critical of Gov. Chafee's budget proposal.
Like our analyses of Chafee's speech and proposal, it acknowledges that the governor has identified the right problems, but not the right solutions.
According to the Institute's report released this morning:
Unfortunately, the proposal fails to make meaningful improvements and investments in programs that address the needs of lower-income Rhode Islanders including housing, child care, and cash assistance for families that fall on hard times.  Furthermore, the budget proposes to reduce the corporate income tax rate which will cause our state to lose millions of dollars in the coming fiscal year and future years.

While many important investments are proposed, there is little in the budget to address the needs of families who are struggling in our state.  With our community partners we will advocate for funding for affordable housing, improving the child care assistance program so that working parents can earn a little more and retain their subsidy and addressing the immediate needs of homeless Rhode Islanders.
You can read the entire report here.
This wasn't exactly a ringing endorsement of the Governor's tax policy changes.
The Governor's proposal to reduce the corporate tax rate, designed to improve the state's business climate, may be well intentioned, but the state cannot t afford to lose so much revenue when there are so many pressing needs.

We will work with the General Assembly to ensure that any changes to the corporate tax rate are revenue neutral by revising the proposed rate reduction and/or reforming or eliminating other tax expenditures.
A tax expenditure is money the state gives away in revenue in hopes of a greater economic gain.
EPI on Gov's Budget: Right Problems, Wrong Solutions

,