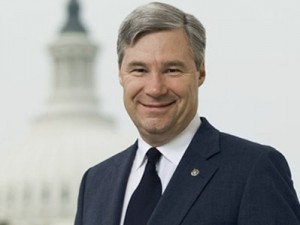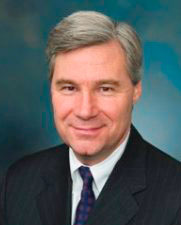 This is bound to be an exciting year for our state, and I know I speak for many when I say that the return of RI Future to the Ocean State's blogosphere is a welcome one.
From Netroots Nation coming to Providence – something Mayor Taveras and I worked particularly hard to ensure – to our continued efforts to get Rhode Island's economy moving again and put people back to work, there will be no shortage of Rhode Island events for us to discuss here on RI Future.
But as we look forward to the year ahead, we have to take a hard look at where we are now.  When one month of unemployment, one missed mortgage payment, or a single medical bill can push a Rhode Island family over the brink, we know it's more important than ever to re-commit ourselves to protecting the programs that formed the foundation of our nation's middle class:  Social Security, Medicare, and Pell Grants.
These three programs are the pillars of American prosperity and economic security. Unfortunately, last year alone, Congressional Republicans attempted to undercut each of these programs.  The House Republican Budget would have slashed Pell Grants for more than 1.3 million students and ended Medicare as we know it.  And legislation has been introduced in the House to allow private accounts to replace Social Security.
This is wrong, outrageous, and as long as I'm in the Senate, you can count on me to fight against attacks like these on the pillars that sustain the middle class.
That's why I stood with Senator Sanders from Vermont to advocate for legislation to keep Social Security solvent for the next 75 years.
That's why I called on President Obama to make sure he keeps Medicare benefits off the chopping block in deficit negotiations.
That's why I've cosponsored legislation to allow Medicare to negotiate drug prices to lower costs, without reducing the benefits.
And that's why I've been reaching out to the students who depend on Pell Grants and bringing their stories to Washington.
I'm glad to say that we beat back the House attempts to slash Pell grants and Medicare benefits in the Senate, but we need to stay active to defend our progressive principles.   Please take a moment to sign the petition to defend Social Security and Medicare benefits or share your Pell Grant story with me.
The more voices we have the stronger we will be.
*****
Sheldon Whitehouse is the junior U.S. Senator from Rhode Island.  To keep up with Sheldon online, please visit him on Facebook and Twitter.
Fighting for Our Future

,