The Energy Facilities Siting Board (EFSB) today decided to issue an executive order demanding that Invenergy show cause as to why the docket for their proposed $700M fracked gas and diesel oil burning power plant shouldn't be suspended until such a time as the company can produce a reasonable plan for where the company intends to get the water needed to cool the plant. The show cause hearing has been scheduled for October 13.
The suggestion for the show cause motion came from EFSB board member Janet Coit, who noted the lack of a water plan and said that "from the perspective of the board, we have a big gap." All meetings past the October 10 date have been canceled, and may or may not be re-scheduled depending on the outcome of the show cause hearing.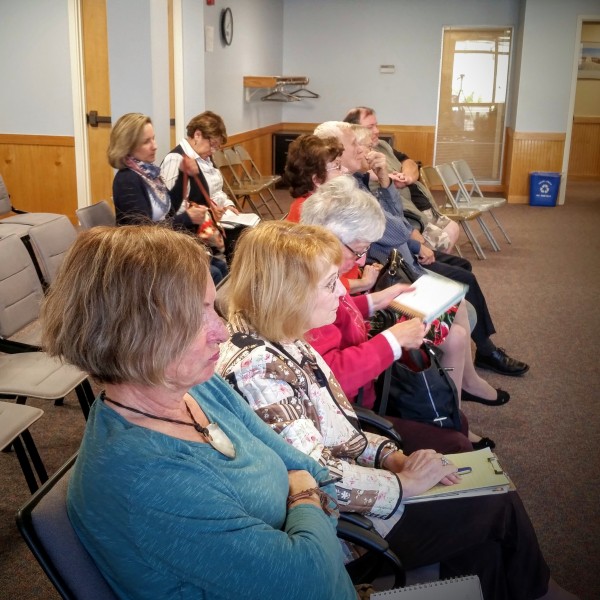 The meeting of the EFSB in Warwick also dealt with a short list of procedural motions. The Harrisville Fire District had entered a late motion to intervene, but were denied without prejudice. This motion gave attorney Richard Sinapi the opportunity to rise and speak to the board in favor of Harrisville, only to be told, for the second time, that there was no input allowed from attorneys or the public at this open meeting.
Two motions by Invenergy, to hold confidential some evidence from previous hearings, including the testimony of Ryan Hardy and Invenergy's responses to the Office of Energy Resources second set of data requests, were approved.
The decision as to whether to change venues for the final hearings on the project was put on hold. Anticipating great public interest in the hearings, and noting that the hearing room at the Public Utilities Commission where the EFSB meets is small, the Town of Burrillville asked for a change to a larger venue.
Instead, the EFSB is exploring options to televise the proceedings on both cable access and the web. The EFSB's Todd Bianco told me after the meeting that some effort will be made to archive the videos so that people could watch them if their schedules prevent them from watching live.
Board member Parag Agrawal said that "fairness and transparency" were the most important considerations, so broadcasting the hearings was important.
Invenergy has sold energy into a forward capacity market. Not building the plant or completing construction late could cost the company millions. The company initially asked that the application be fast tracked. Today's decision by the EFSB essentially amounts to another extension, and ultimately could result in a suspension or even dismissal of the docket if no credible water supply can be found.
Invenergy power plant application faces suspension

,