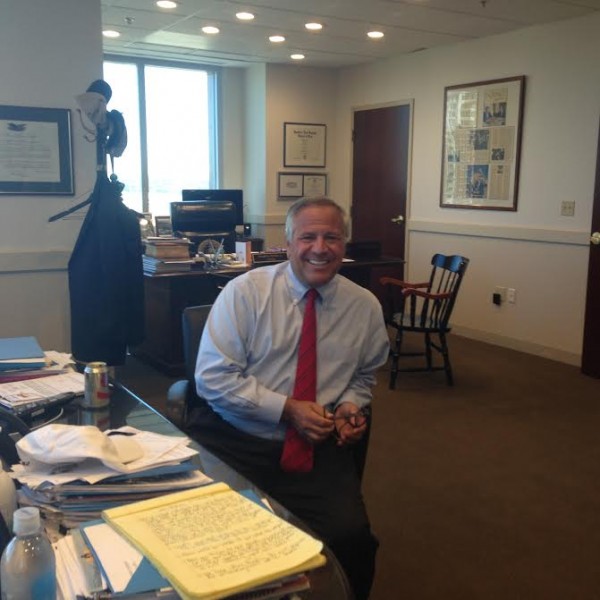 Joe Paolino, who is spearheading an effort to address panhandling in Providence, told RI Future he is committed to addressing systemic poverty rather than moving poor people away from his real estate empire.
"I think I and other business people should pony up some dollars to try to help toward that," he said. "It's not our job but it's our social commitment that we should make as members of this community."
He spoke of the need for new shelters, new laws and more experts on the streets to address the issue, but he didn't estimate a cost. "I don't know because you have a state-wide problem, you have a city problem, different communities have their problems and you have a downtown problem."
But he did offer reassurances that he isn't interested in simply relocating the issue away from downtown. "I don't want to see the problem moved to another area," he said. "I want to see the problem fixed. If we can fix it here, then it becomes an example of what other communities can do."
He said austerity and government cost cutting have exacerbated the issues of poverty and panhandling. "By cutting those dollars you're creating the problem," he said.
The good news, Paolino said, is that all the interested parties are finally communicating with each other.
"With every crisis comes an opportunity," he said. "The social service agencies finally have business people listening to them. This is an opportunity for the progressive leaders in the General Assembly to seize upon this. I don't think they have to fight us."
We had a fascinating 30-minute conversation that you can listen to below. While we agreed on a lot, we often passionately disagreed, too. For example, we exchanged some heated words about whether a City Hall employee was mugged or harassed.
Joe Paolino talks poverty, panhandling in Providence

,