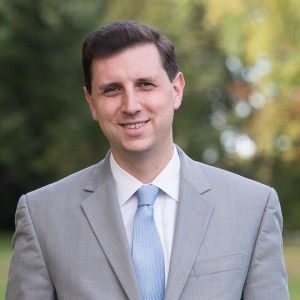 Candidate for Treasurer Seth Magaziner says that he has a history of standing up to big Wall Street firms, highlighting his work as the author of a shareholder proposal to break up Citigroup. He has worked at Trillium Asset Management, a socially responsible investment firm, for the last four years.
Magaziner said in an email to me: "I believe that one of the biggest disappointments with the Dodd-Frank Financial reform was its failure to adequately deal with the ratings agencies, which absolutely shared a great deal of responsibility for the 2008 financial crisis. It is ludicrous that bond issuances are rated by for-profit companies which are paid by the issuers. The conflicts of interest are mind-boggling."
He continued, "38 Studios was a terrible deal for taxpayers. I believe we should explore any legal avenue that might limit the cost to taxpayers, including the role played by the ratings agencies. As Treasurer I will also work to bring all parties to the 38 Studios deal to the negotiating table, to see if we can reach a settlement that will minimize cost to taxpayers while avoiding the potentially severe consequences of an outright default."
Magaziner has criticized Frank Caprio's initial support of the 38 Studios deal, but as I pointed out in a previous post, Caprio did eventually come out strong against the deal and did his best to prevent it from happening.
Despite his criticism of Caprio, the two candidates seem to agree more than they disagree. But it seems that Magaziner's approach is too muted. I'd like to see him be more vocal about standing up to Wall Street and fighting for the people of Rhode Island.