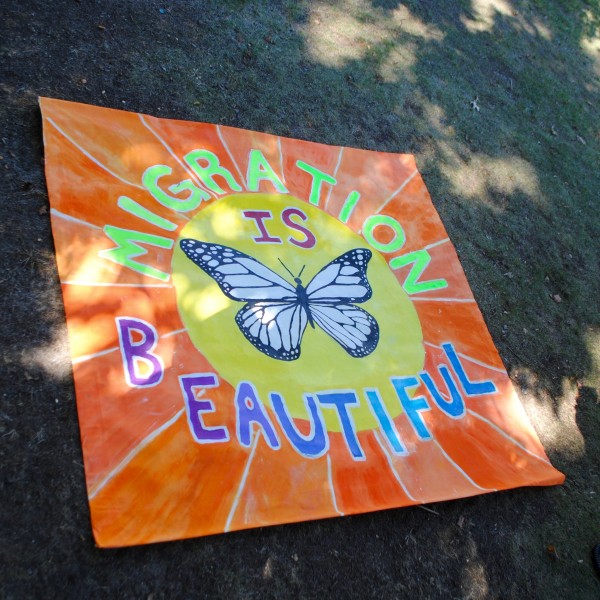 A march of over 50 people from Jenks Park in Central Falls to the Gloria Dei Lutheran Church near the Rhode Island Mall was held Sunday to demand driver's licenses for all, regardless of immigration status. Marchers carried signs, sang and chanted as the wound their way through Central Falls, along East Ave in Pawtucket and Hope St in Providence, pausing briefly near the fountain in Lippitt Park and at the State House.
The march briefly detoured through the East Side, to pass by the home of Governor Gina Raimondo, who broke a campaign promise to grant licenses through executive action. Instead, the governor threw the issue to the General Assembly, where House Speaker Nicholas Mattiello declined to advance the legislation.
The march was organized by the Safer Rhodes Coalition and Comité en Acción. Organizer Claire Pimental, writing for RI Future, said that passing this legislation will improve the quality of life and overall safety of our communities, from higher rates of insured and licensed drivers, to greater cooperation between police and the immigrant communities they serve.
Before the march Mayor James Diossa of Central Falls was joined by state Senators Donna Nesselbush and Frank Ciccone, Senator elect Ana Quezada, and Representatives Aaron Regunberg and Shelby Maldonado.
Below find pictures and video from the event.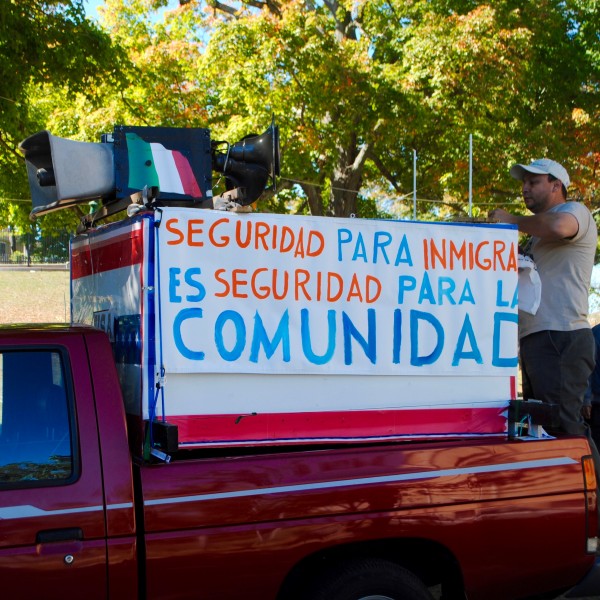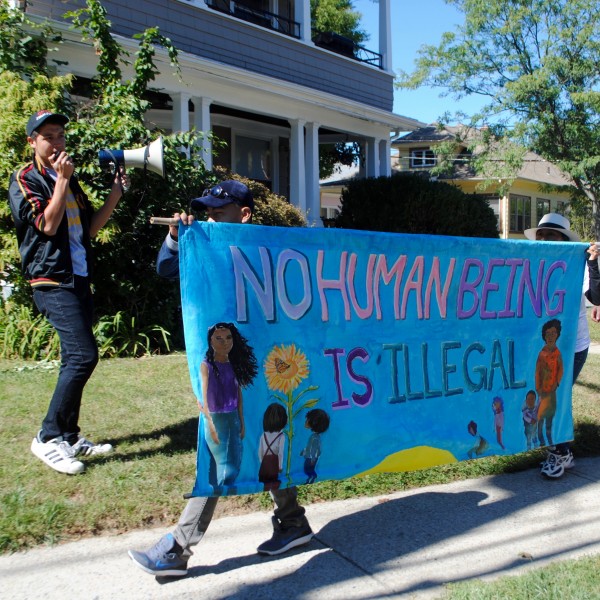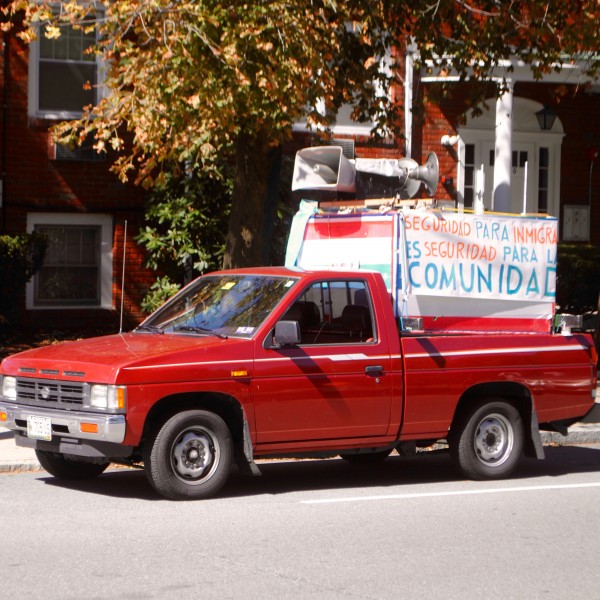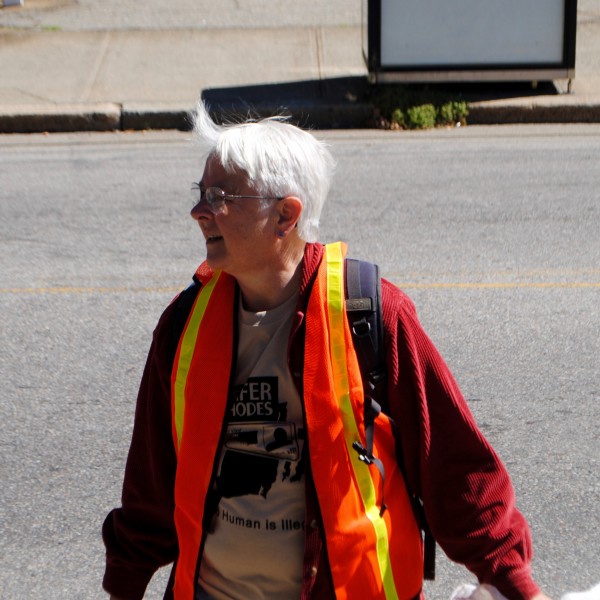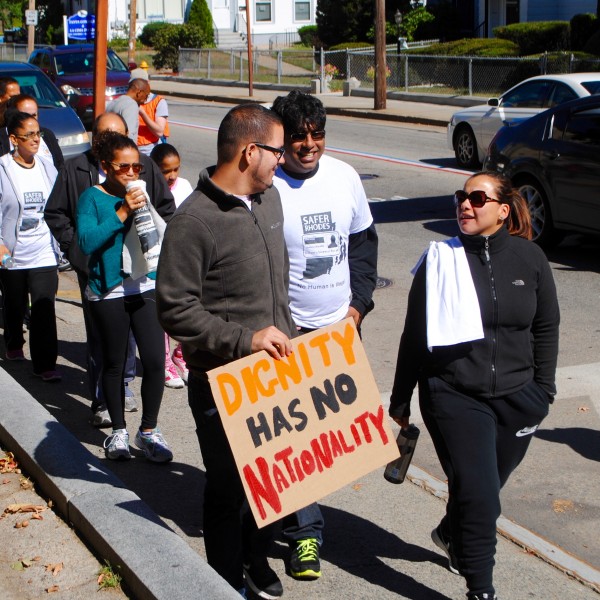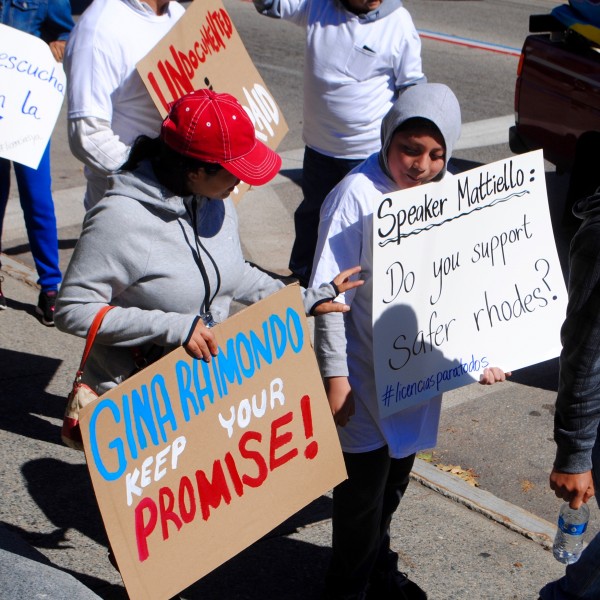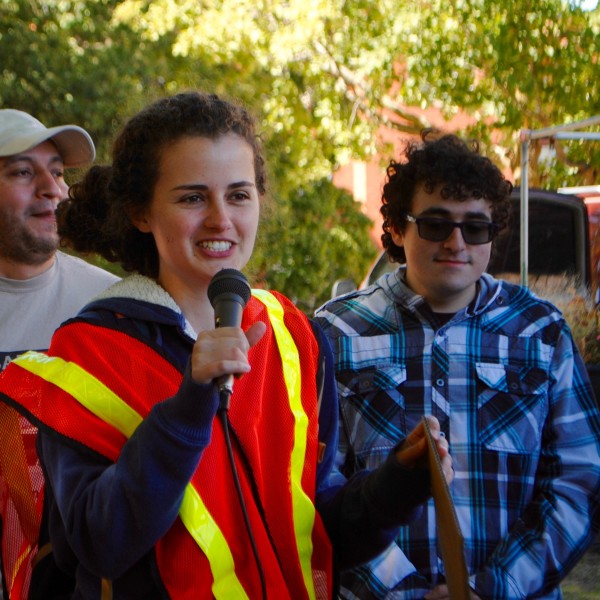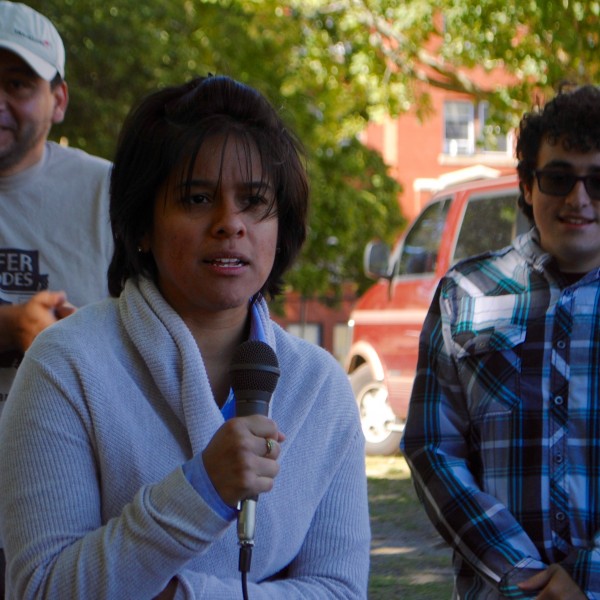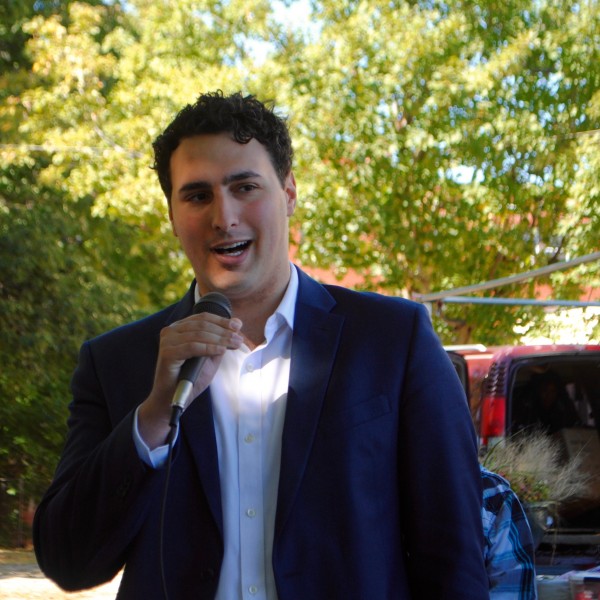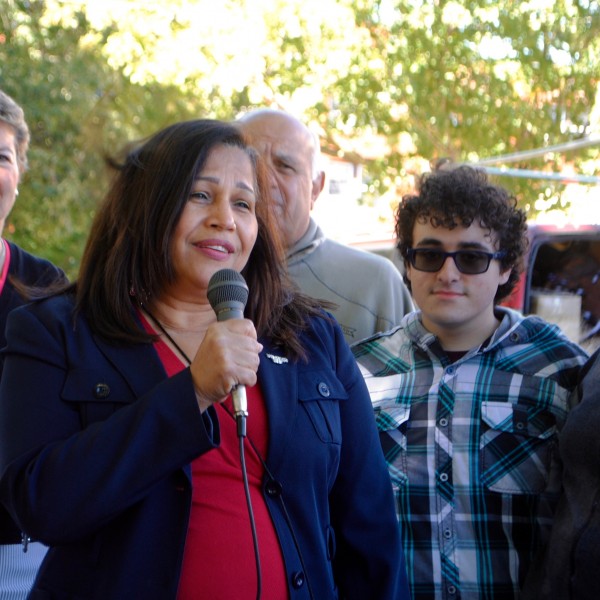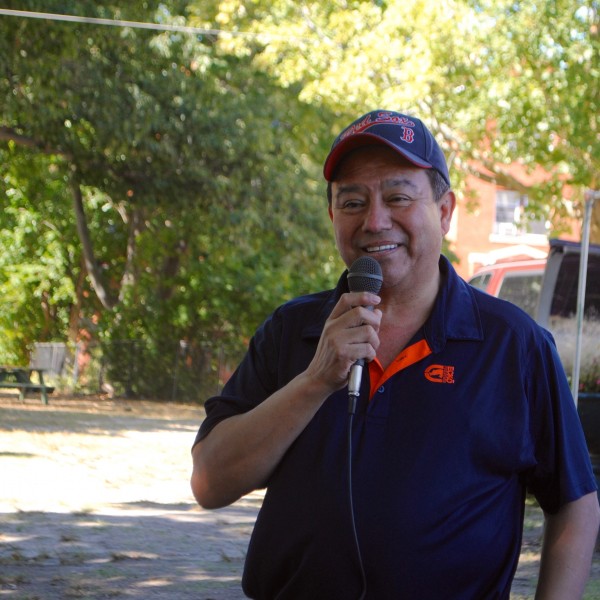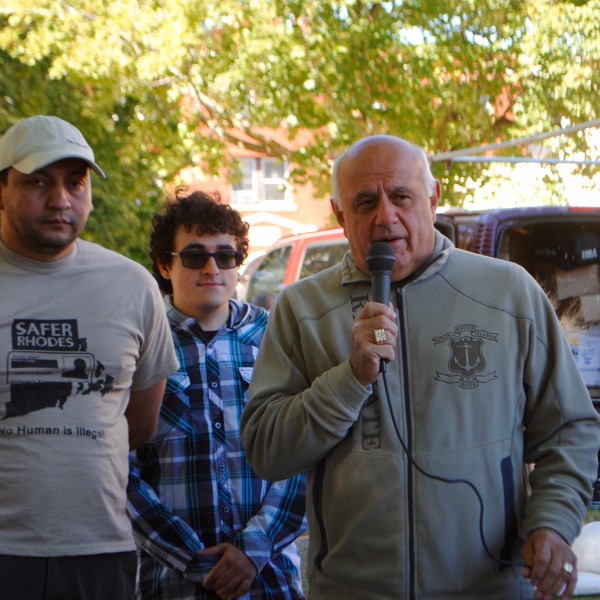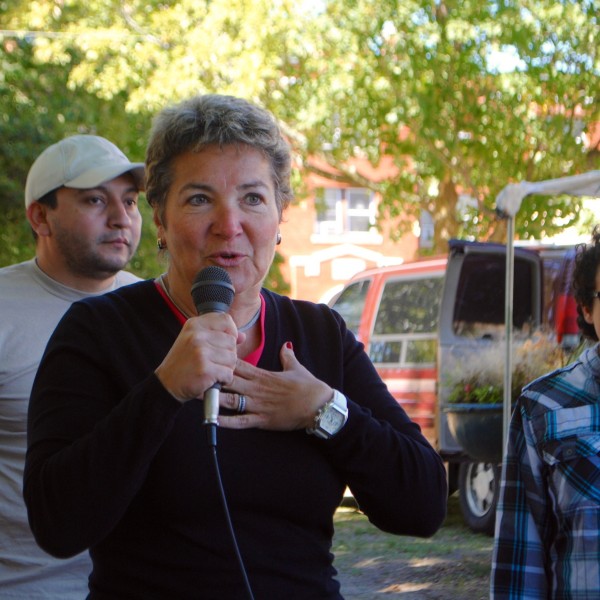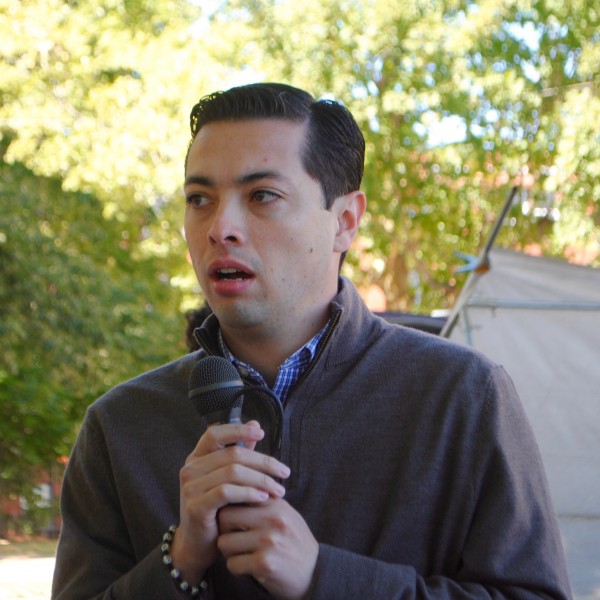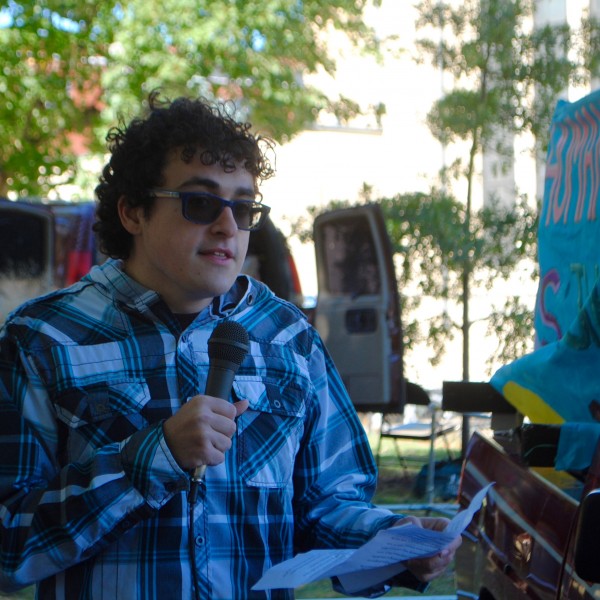 March for licenses for undocumented workers covers three cities

,