"The country's poverty rate would
have been more than 20 percent
lower between 1980 and 2004
without mass incarceration."
Villanova University study
Like most U.S. adults, I have violated the nation's drug laws.
The year was 1971. A freshman at the University of Michigan's Dearborn campus, I began smoking marijuana with two of my three roommates. As police did not arrest drug offenders on campus, I never worried about being jailed.
Not so for Clifford Runoalds, an African American who was arrested for failure to cooperate with prosecutors. They wanted him to testify against a defendant in the infamous Hearne, Texas "drug bust" of 2000. A rogue police task force arrested 28 residents on the word of only one informant, on drugs, who lied about his African-American neighbors.
Runoalds was innocent. The drug deals never happened. Still, he was jailed for a month before prosecutors released him. As Michelle Alexander explains in her extraordinary book, The New Jim Crow, Runoalds was technically free—but his life was decimated. Jail time resulted in the loss of his job, his car, his apartment and his furniture.
Moreover, Runoalds was grieving the death of his eighteen-month-old daughter. Handcuffed at her funeral, which was about to begin, police rejected his pleas to say goodbye to his daughter.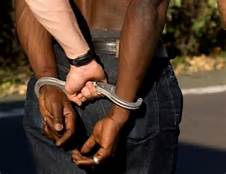 Runoalds is not alone. Systemic discrimination begins with traffic stops. National data indicates blacks and Latinos are three times more likely to be searched than whites. Pedestrian stop-and-frisk is far worse. The New York Police Department frisked 545,000 people in 2008: 85 percent were black; eight percent were white.
Prosecutors and judges amplify this discrimination. According to Human Rights Watch, at least fifteen states sentenced black drug offenders at 20 to 57 times the rate of white drug offenders. In addition, the U.S. Sentencing Commission documented that, from 2007 to 2011, blacks received sentences 19.5 percent longer than whites.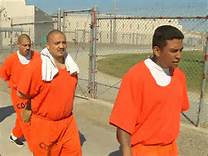 The Bureau of Justice Statistics projected that one in three black males born in 2001 would be sent to prison during their lifetimes; for Latinos, one in six; for whites, one in seventeen.
The War on Drugs is an excuse for mass incarceration of black and brown people. SWAT teams do not descend on college campuses. Police do not target the homes of white suburbanites. No, they target poor minority neighborhoods. But as Alexander's extensive documentation indicates, "The notion that most illegal drug use and sales happens in the ghetto is pure fiction."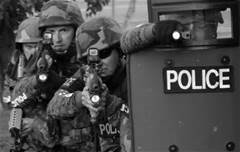 Poor minorities are swept up into the criminal justice system in numbers whites will never face. Those arrested are often unable to pay bail. So they languish in a cage. Faced with many months or perhaps years in jail awaiting trial, even innocent people accept unjust plea bargains. Many serve long sentences on probation—just one misstep from prison.
In addition to 2.3 million incarcerated, more than 7 million people are currently on probation or parole, many for drug or other nonviolent offenses. The fact that minorities are vastly overrepresented in this system means, as Alexander emphasizes, they constitute a new caste, a permanent underclass.
Under Jim Crow, separate but "equal" treatment was legal. This systemic racism supposedly ended in 1954 with the Brown v. Board of Education of Topeka decision. A new Jim Crow has arisen, however, with discriminatory effects even more powerful than the blatant racism of an earlier era.
Challenges to the system's racism is now barred by court decisions. Alexander concludes, "The legal rules adopted by the Supreme Court guarantee that those who find themselves locked up and permanently locked out due to the drug war are overwhelmingly black and brown."
Like many young white men, I smoked marijuana. Unlike massive numbers of young black men, few of us with white skin lost our freedom and our families. We did not lose our jobs, our apartments, our cars. Nor should we—but neither should drug users of color.