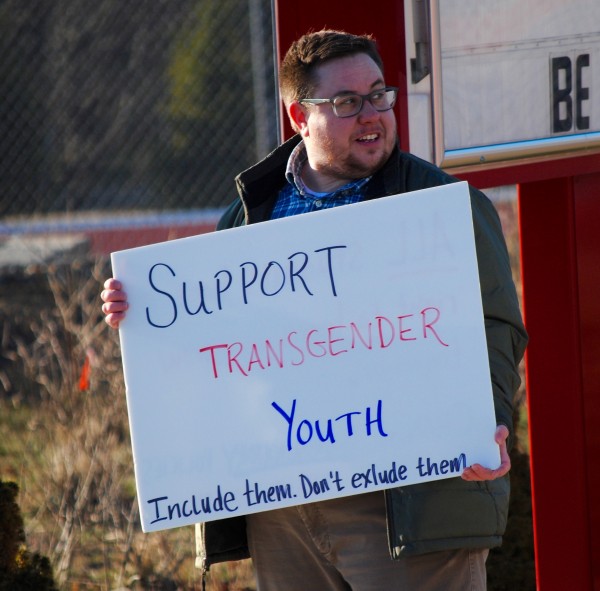 Perhaps the most poignant sign at the protest outside Mount Saint Charles Academy (MSCA) early Saturday morning read, "41 percent of trans individuals attempt suicide in their lifetimes. Accommodation cannot wait."
The response from former Academy students and LGBTQ activists to MSCA's policy of excluding transgender students, because the school does not have the facilities to accommodate them, has been swift and extremely negative. Two former students at the protest told me that when they attended MSCA they always found the staff and management to be open, accepting and willing to dialogue on difficult subjects. The sudden addition of a policy that excludes trans students blindsided them.
No one at the protest felt that the statement MSCA issued yesterday in response to the outcry over the policy was adequate. Trans students don't need special toilets or facilities said one protester, they need the same facilities as everyone else.
The timing of the protest, on a cold and windy Saturday morning at 7:30am likely kept many interested in attending the protest away, but organizers AJ Metthe and Anthony Maselli scheduled the event to coincide with MSCA's entrance exam for prospective students. Parents and children considering the school would be made very aware of the exclusionary policy.
Those driving past the protesters mostly kept their thoughts to themselves, but many were positive, with horn honks or thumbs up. One man felt the need to stop his car in the middle of the road and incoherently yell at the protesters about how trans people don't exist, the ultimate refutation of their humanity, but he was a one off.
Protesters were polite and peaceful throughout the event, and more protests are being considered for the future.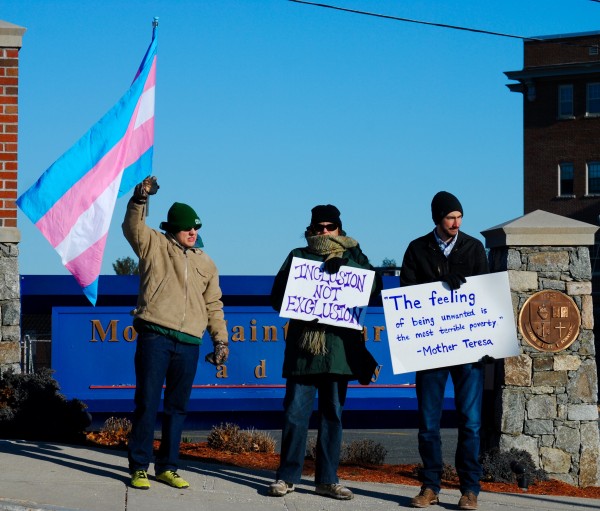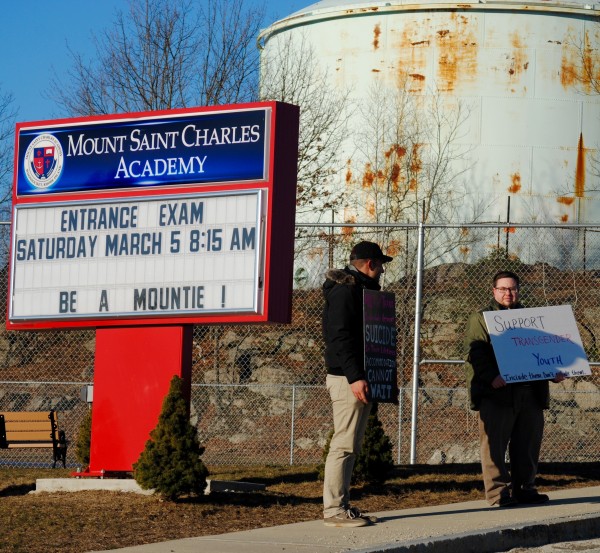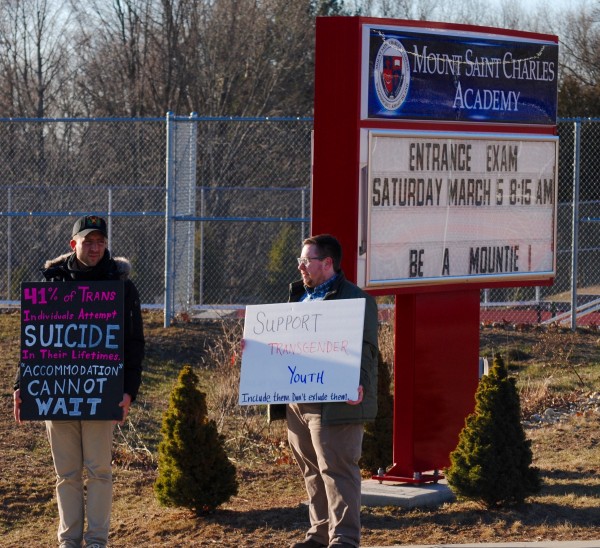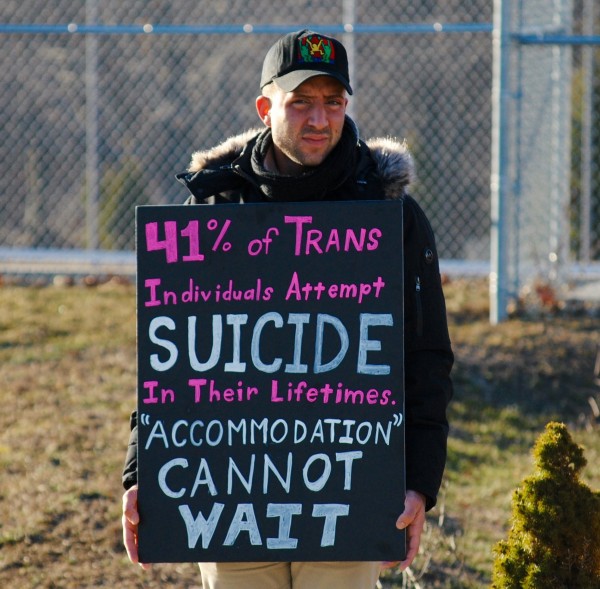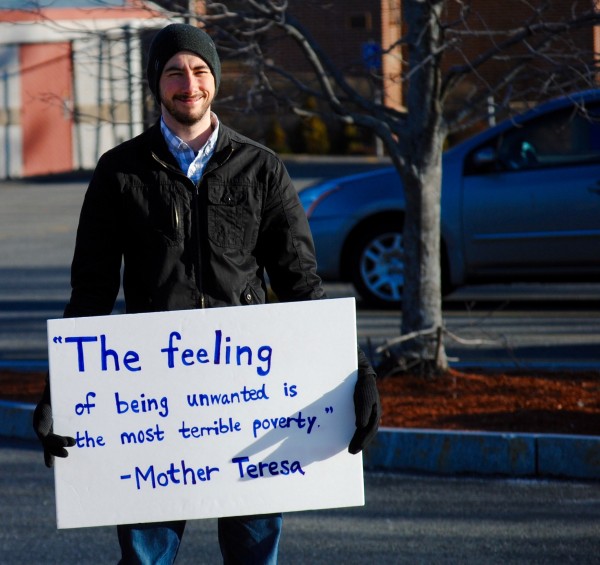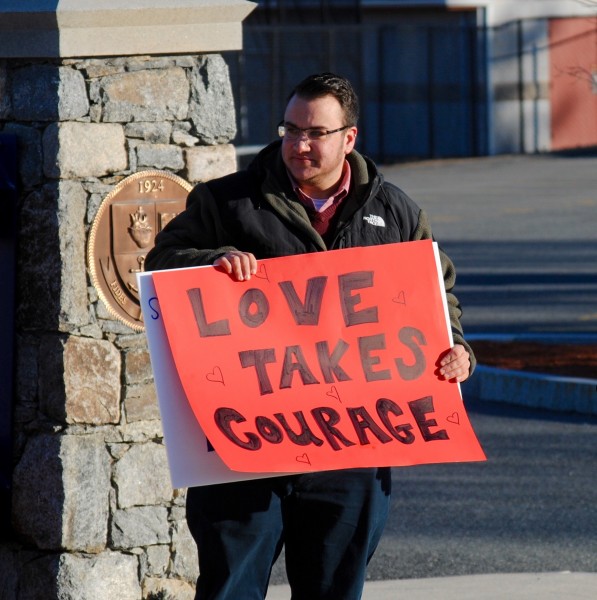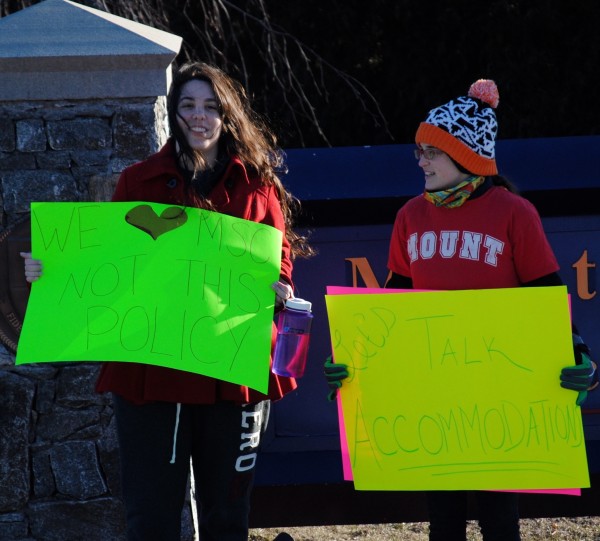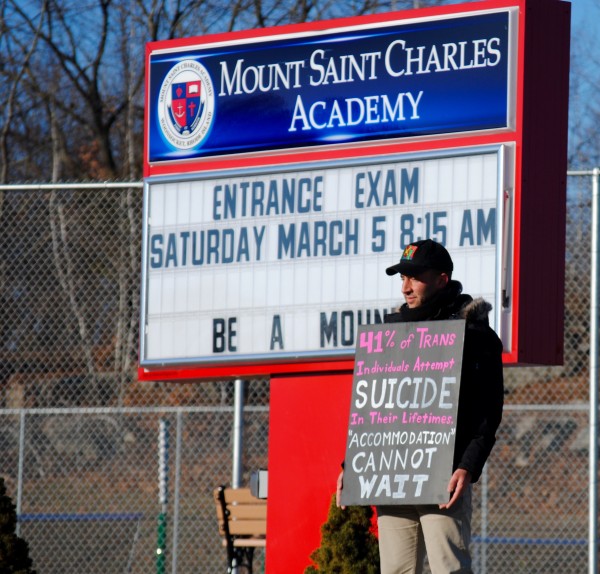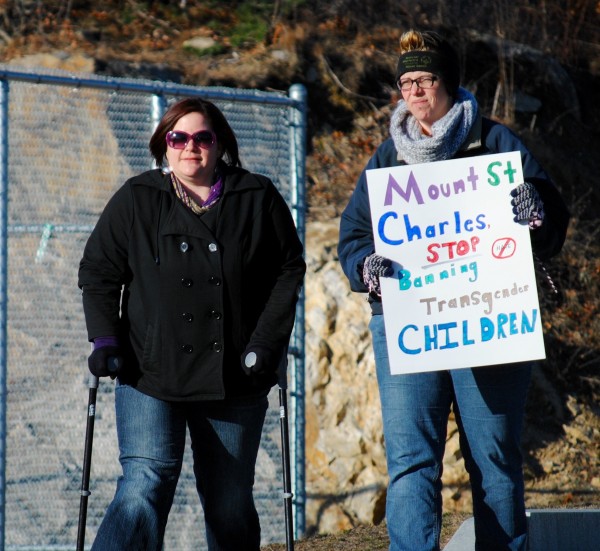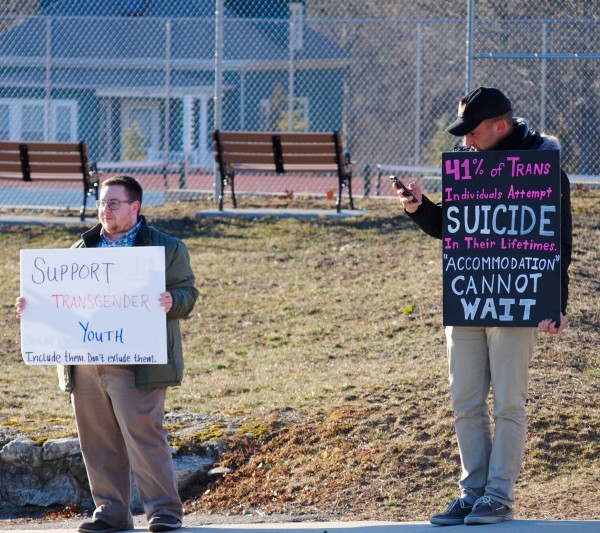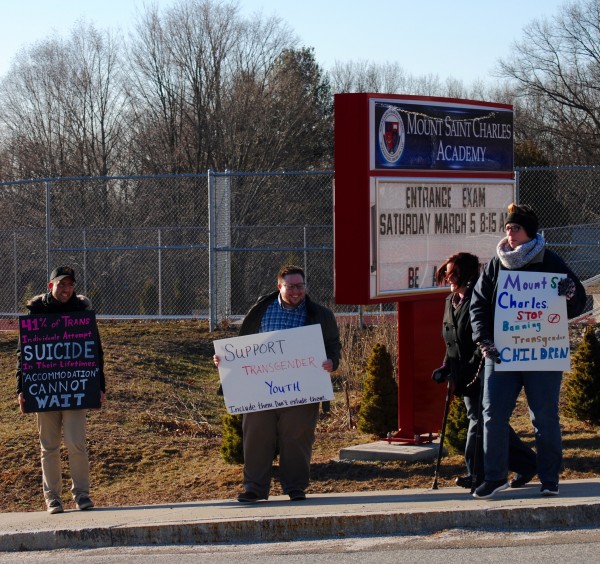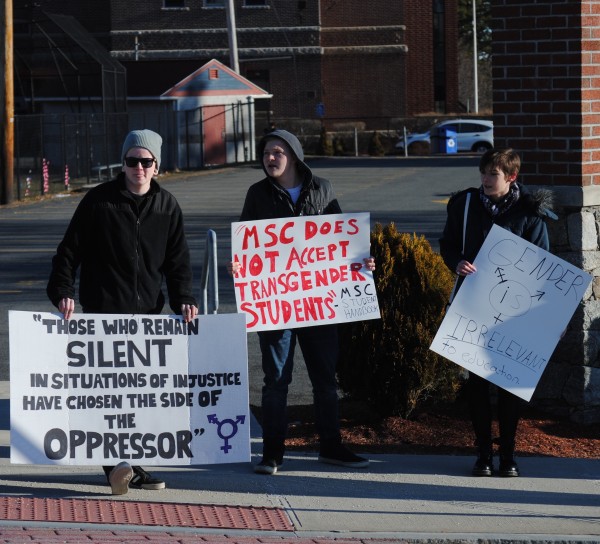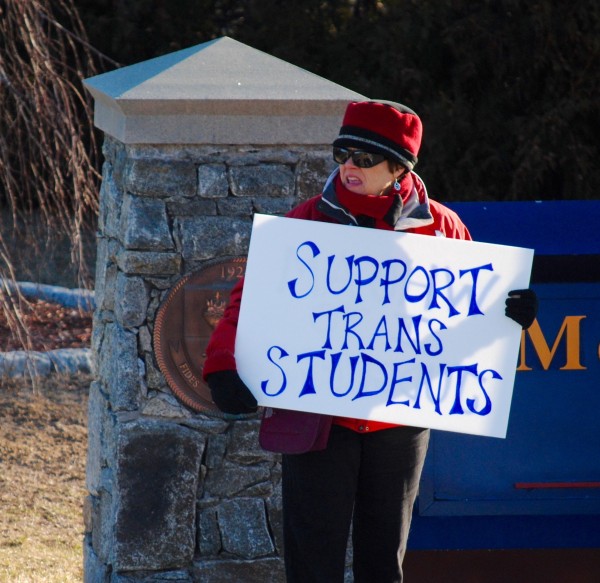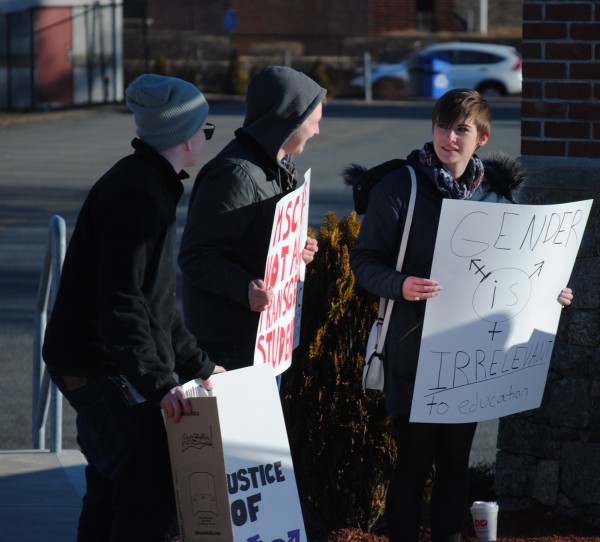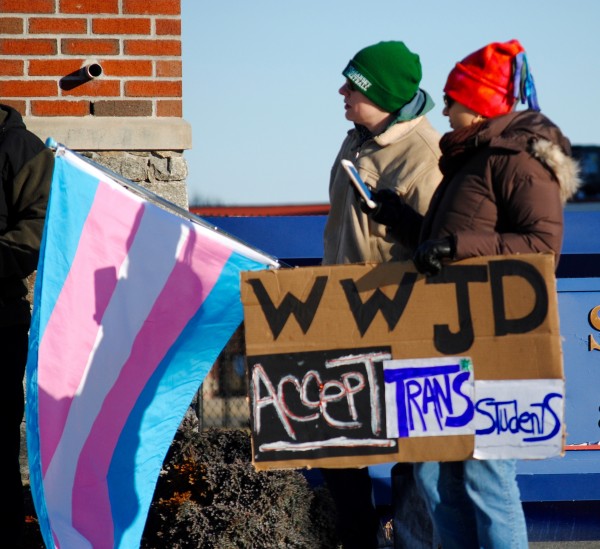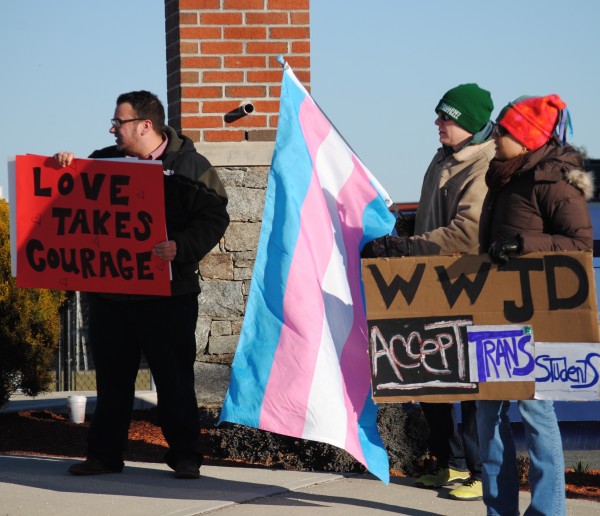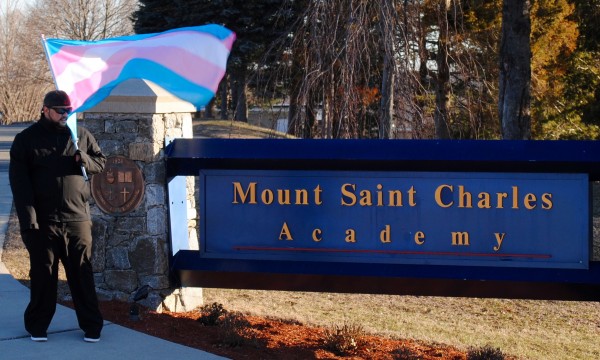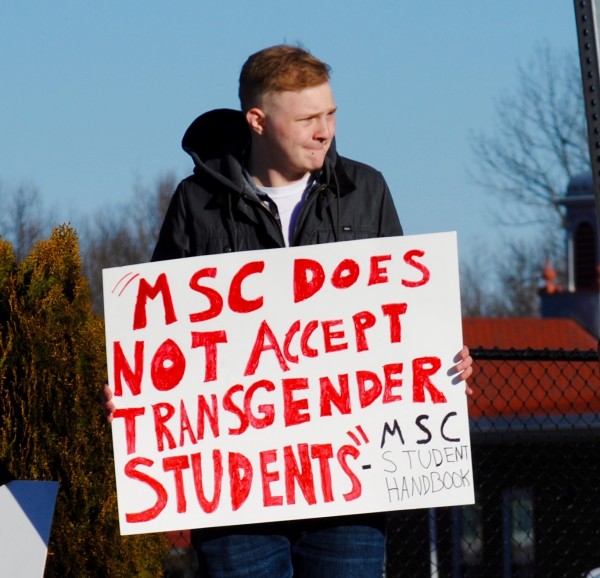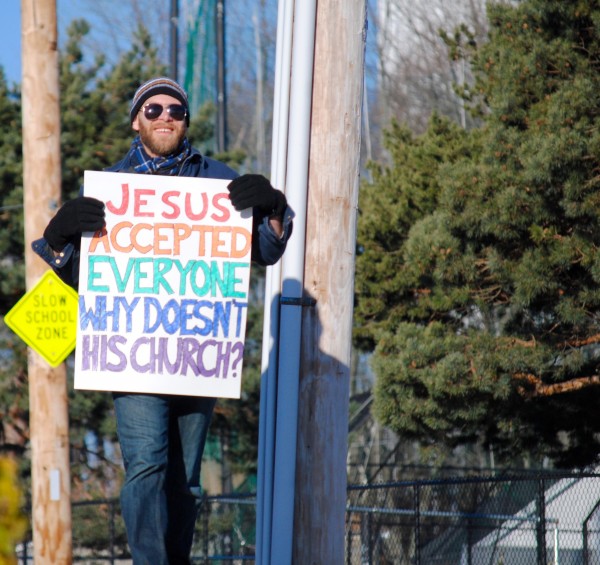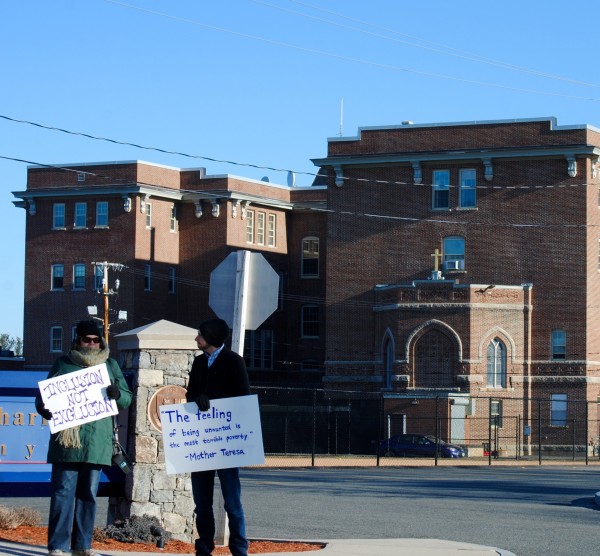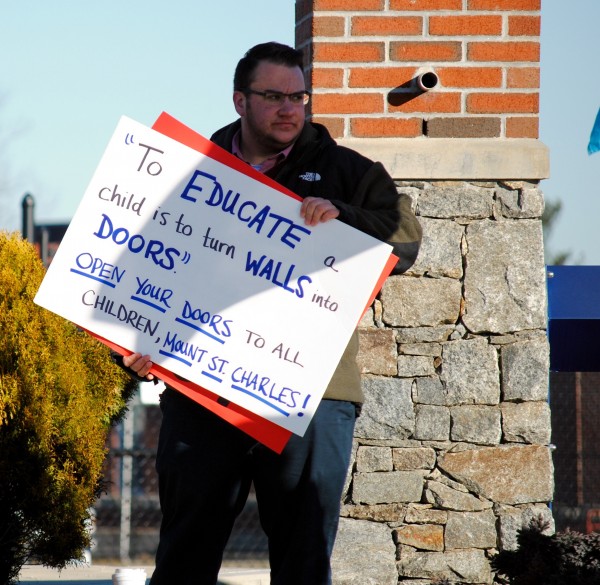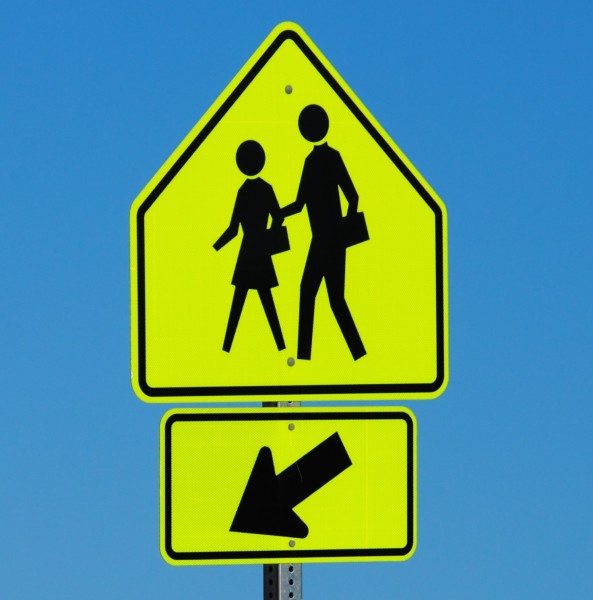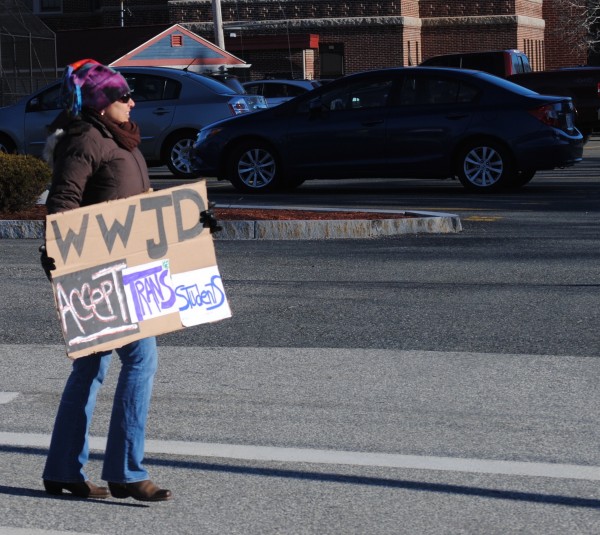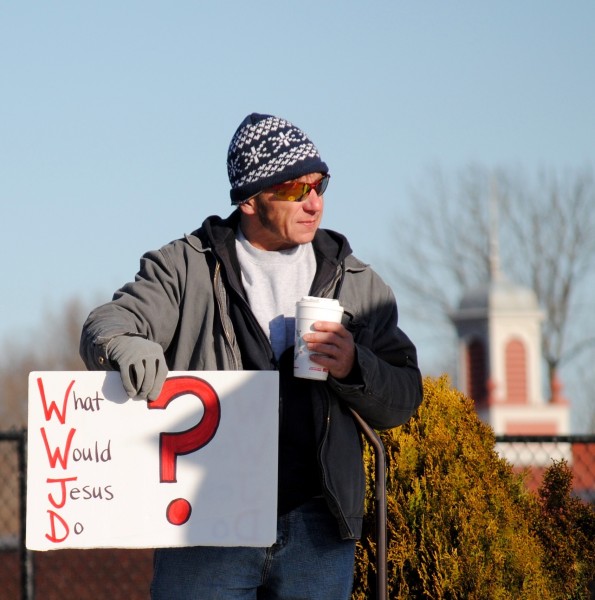 Early morning protest against Mount Saint Charles trans-exclusion policy

,