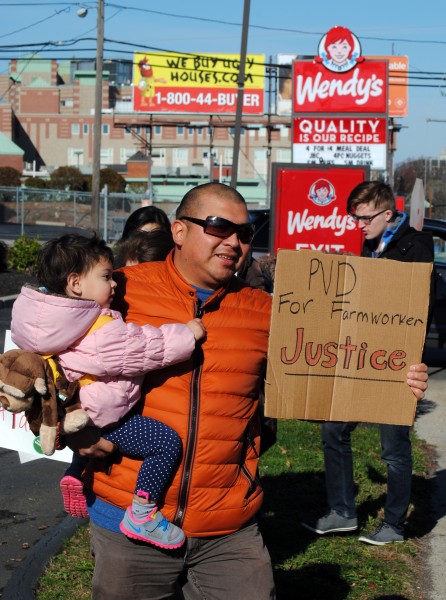 The Brown Student Labor Alliance, with members of Fuerza Laboral, visited another Wendy's in Providence Saturday, to deliver a letter and picket the restaurant to demand "Wendy's to commit to signing onto the Fair Food Program, a program that ensures that farmworkers are provided a living wage and good working conditions."
The activists entered the restaurant on Eddy Street and presented a letter to the manager. After the manager accepted the letter the activists moved peacefully out of the restaurant and to the sidewalk, where they marched and chanted. This was part of a series of similar actions covered in part here and here. In accepting the letter, the manager of the Wendy's kept the disruption of business within the restaurant to a minimum.
According to the Fair Food Program website,
The Coalition of Immokalee Workers' (CIW) Fair Food Program is a unique partnership among farmers, farmworkers, and retail food companies that ensures humane wages and working conditions for the workers who pick fruits and vegetables on participating farms. It harnesses the power of consumer demand to give farmworkers a voice in the decisions that affect their lives, and to eliminate the longstanding abuses that have plagued agriculture for generations.

The Program has been called 'the best workplace-monitoring program' in the US in the New York Times, and 'one of the great human rights success stories of our day' in the Washington Post, and has won widespread recognition for its unique effectiveness from a broad spectrum of human rights observers, from the United Nations to the White House.
According to the activists, of "the five largest fast food corporations in the country — McDonald's, Subway, Burger King, Taco Bell, and Wendy's — Wendy's is the only one to not yet sign onto the Fair Food Program."
In a release announcing the action, the Brown Student Labor Alliance said, "With 14 food retailers now part of the Coalition of Immokalee Workers' Fair Food Program, we are seeing incredible changes — from a zero-tolerance policy for sexual harassment and modern-day slavery, to access to shade, water, and bathrooms, to a real voice on the job — made real not only in Florida, but across state-lines. Just a few months ago, the CIW traveled up and down the eastern seaboard of the United States — Georgia, South Carolina, North Carolina, Virginia, Maryland and New Jersey — carrying out worker-to-worker education sessions about these new rights for the first time ever with thousands of workers beyond Florida. With these changes, there is now a deep urgency for reinforcement and expansion of the Program, which will only be possible through more retailers joining — yet, corporations like Wendy's and Publix continue to utterly deny their responsibility to farmworkers."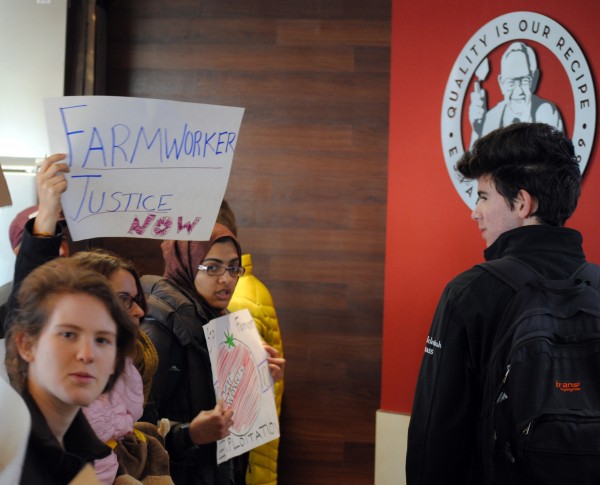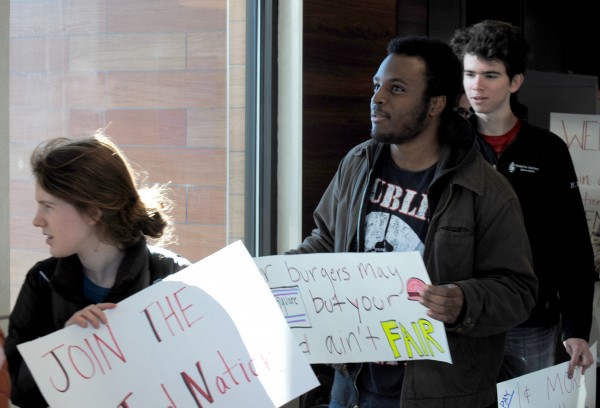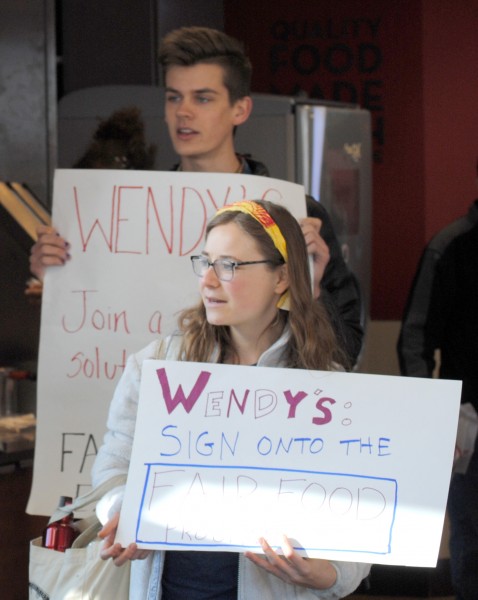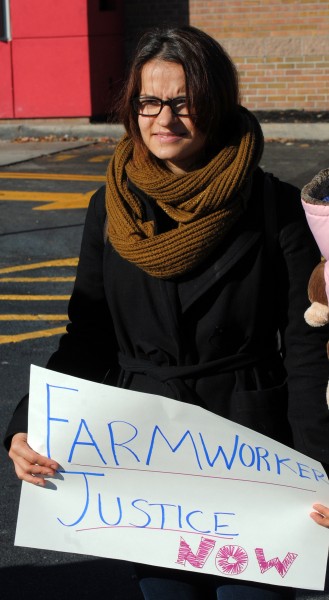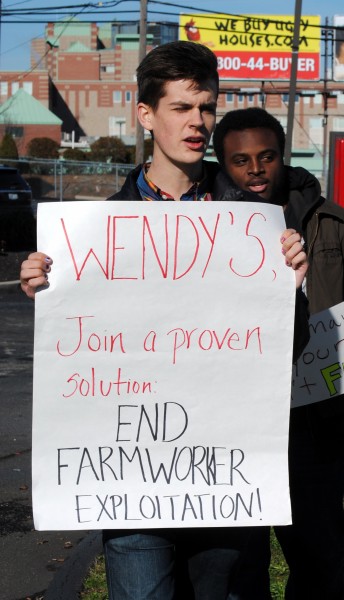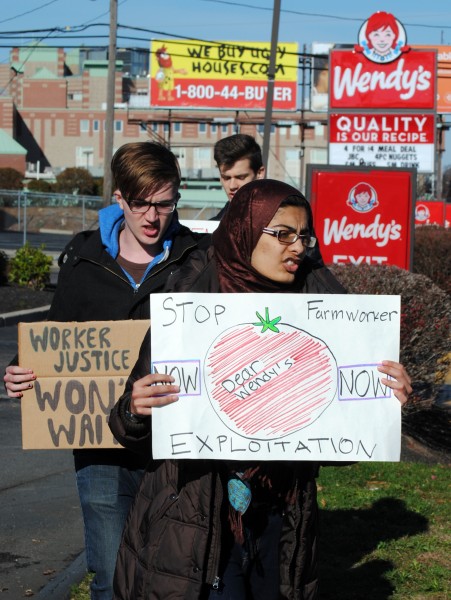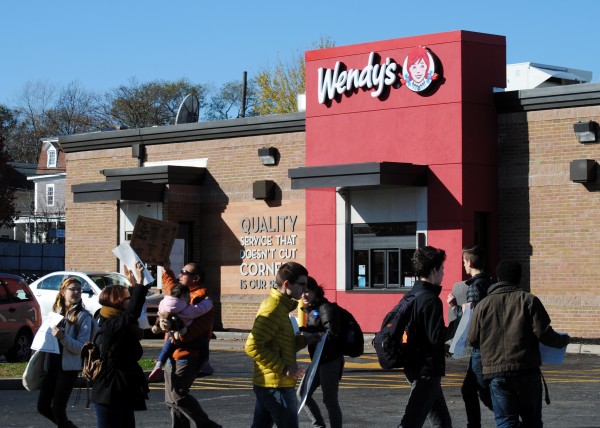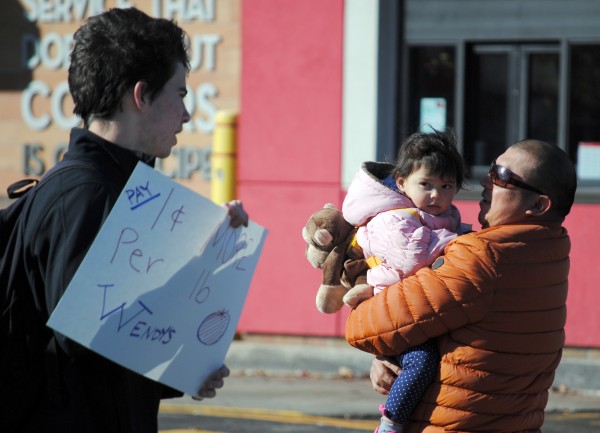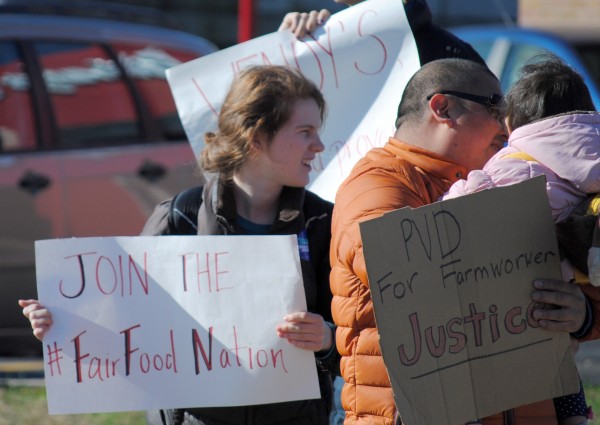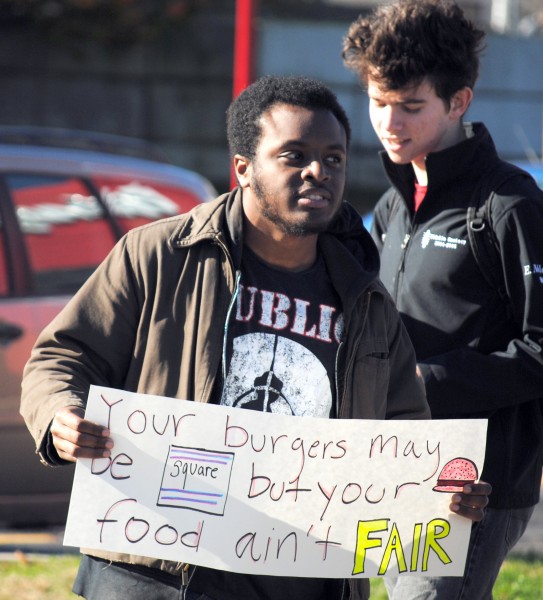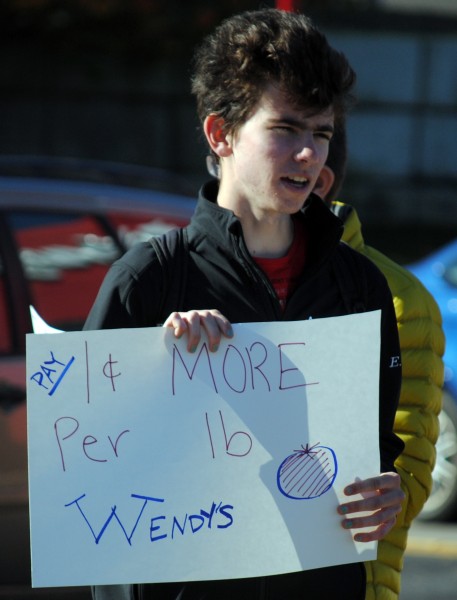 Pressure builds on Wendy's to join Fair Food Program

,